Best Clipboard Managers for Windows 10
Every time you copy/cut something it gets stored in a Clipboard Manager. By default, all operating systems have a buffer for 1 item in the clipboard at a time. Though this methodology has its advantages like keeping passwords safe during copy/paste, sometimes we need it for a bit more.
We can use it to enhance simple functionality such as to block "mailto:" links and copy the email address to your clipboard. Other times we can use it to pre-shorten any copied URLs.
External Clipboard Managers take it to another level by extending the clipboard's ability to retain content. They accomplish this by creating a cache of copied data (images, text, hyperlinks, etc.).
Following are our picks for the 8 best clipboard managers for Windows 10.
1.Ditto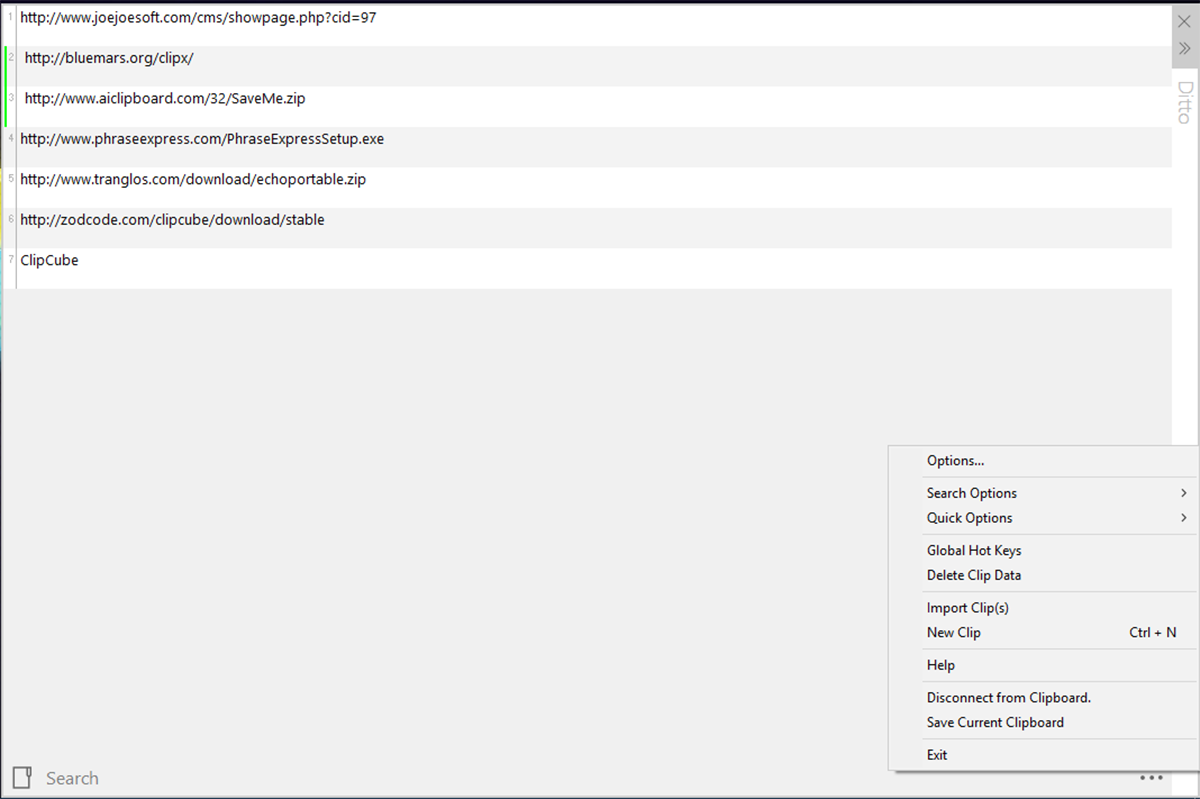 Ditto is the latest and, in our opinion, the best clipboard manager for Windows 10. It has kept up with the times in terms of functionality as well as availability. Ditto can be downloaded from the Windows Store and is advertised as an extension to the standard windows clipboard. Its function is to store all copied items in its internal clipboard for retrieval at a later time. You can merge different lists of clips between platforms, you can customize the shortcut keys for immediate access. Go to the taskbar icon and right click on it, then go to Options > Quick Keyboard and you can either use the default keys, or use your own.
2. Clipboard Fusion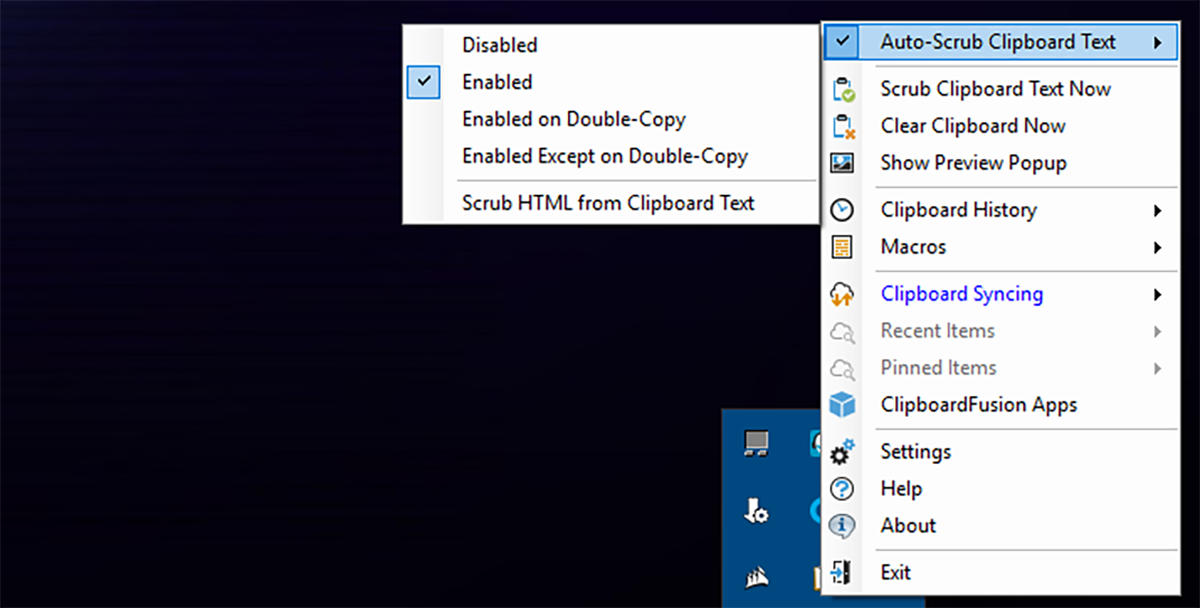 Clipboard Fusion works quite well out of the box and is a very capable clipboard manager. That said, it can be made to do quite a lot more, but for that you will either have to create macros (requiring a working understanding of C#) or importing macros. Macros are not important to its function as a clipboard manager though. It has a last in first out pipeline, i.e you will be able to regularly copy and paste an object as your normally would in Windows (latest first), but if you access the history, you will be able to switch it to an older copied body of text/image and use that instead. Though it does tend to announce itself a lot, the upside of which is that you know exactly what you copied, the downside is that it gets old. Though you can just click on the tray icon to disable automatic scrubbing.
3. ClipCube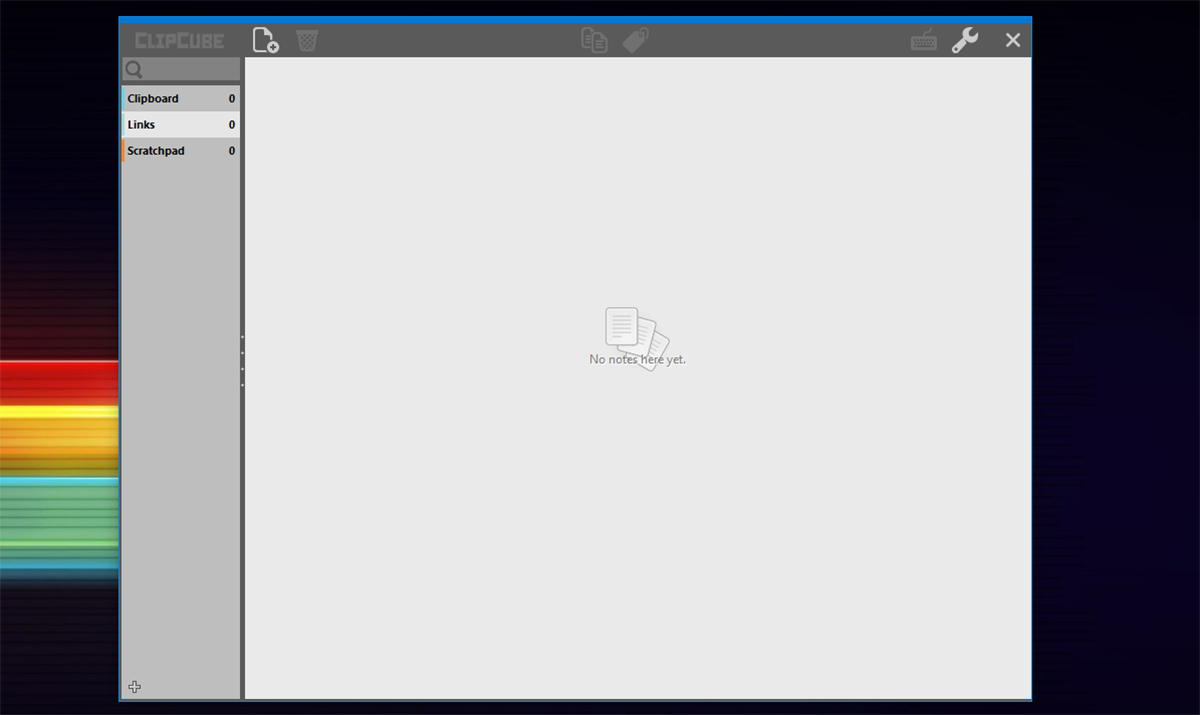 ClipCube is a simple and direct solution and is a worthy contender for best clipboard manager. It opens an overlay that can decipher between links, texts and scratchpad items. By default ClipCube tends to stay on top of all other windows. That makes sense if you are going to be copying lots of text, but that can be disabled in the settings as it does get intrusive from time to time. You can choose your  shortcuts, using the Keyboard icon in the upper right. Or you can simply share copied texts between applications.
4. Kana Clip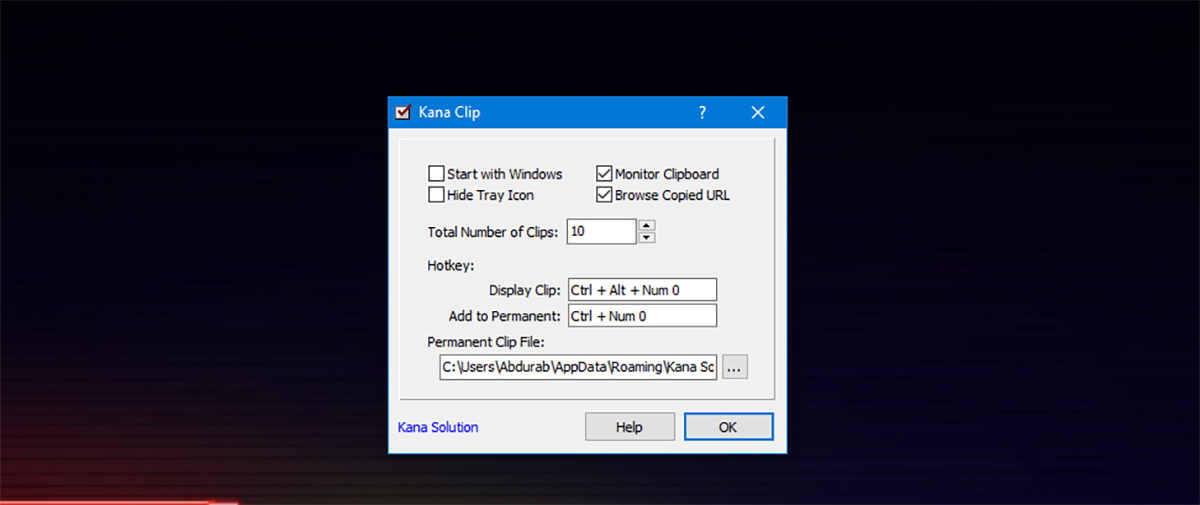 Kana Clip is free as well as compact (at a measly half MB) which is saying something since all the apps listed in this category go only as high as 16mb in storage. However, with Kana Clip, you need to copy by selecting the text and using the keyboard short Ctrl + Alt + Insert. Copying text the traditional way keeps it within your traditional clipboard eco-system. Kana Clip puts a nifty little timestamp on the items as well for future references.
5. Save.me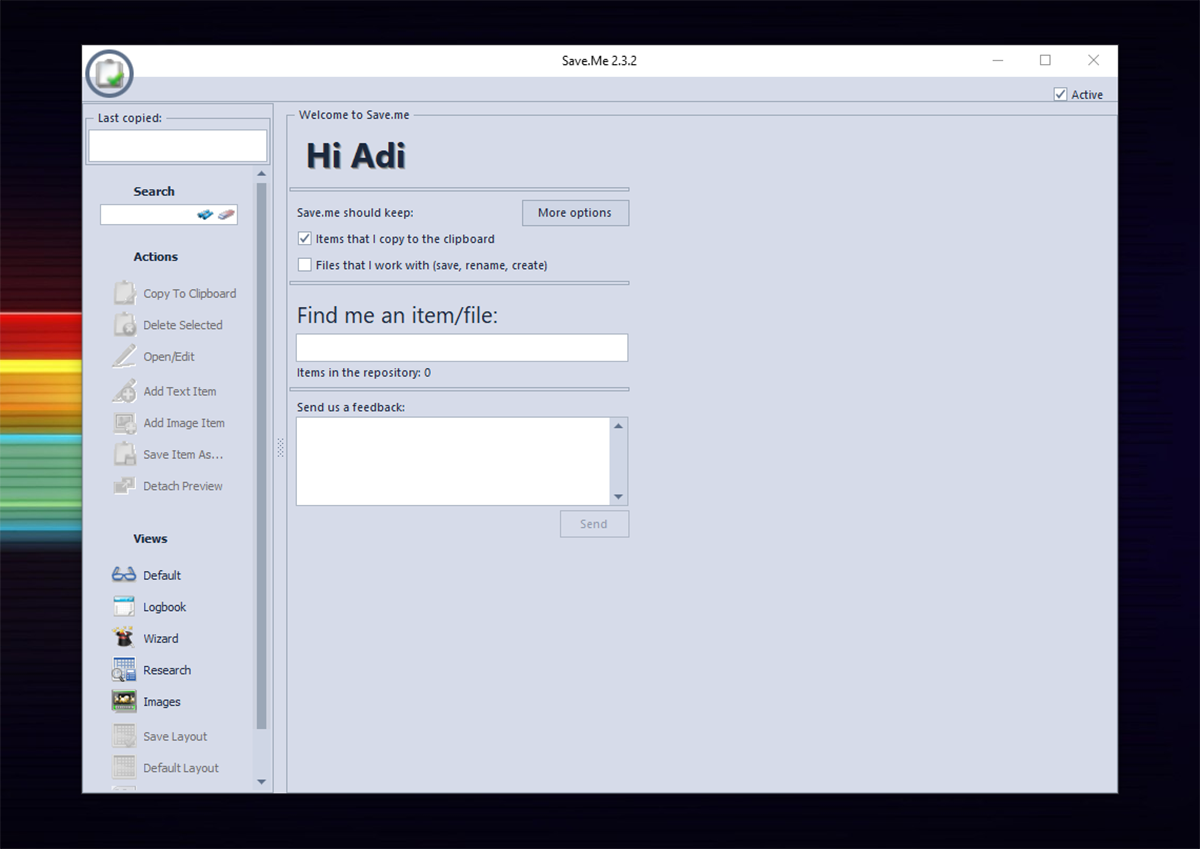 We have already written about just how much we love Save.me. Save.me is a clipboard manager that is both lightweight and highly functional. The installer is completely portable, in that you can run it directly from a single file without having to install it anywhere. Though you will not be able to share items to the cloud, but cloud support in clipboard managers isn't usually deal breaker. You can edit copied entries before pasting. The best part is that you can search between copied entries, in case you have a large repository.
6. ClipX

ClipX could, quite possibly, hold the record for being the oldest software still in existence. ClipX's last stable build released in the year 2005 and it seems they reached a level of perfection that did not require further probing. However, being ancient is not a deterrent for this tool at all. It is every bit as functional today as any of the latest builds on offer in this list. You can choose from your copied items by right clicking on the ClipX taskbar icon and selecting your copied data.
7. Arsclip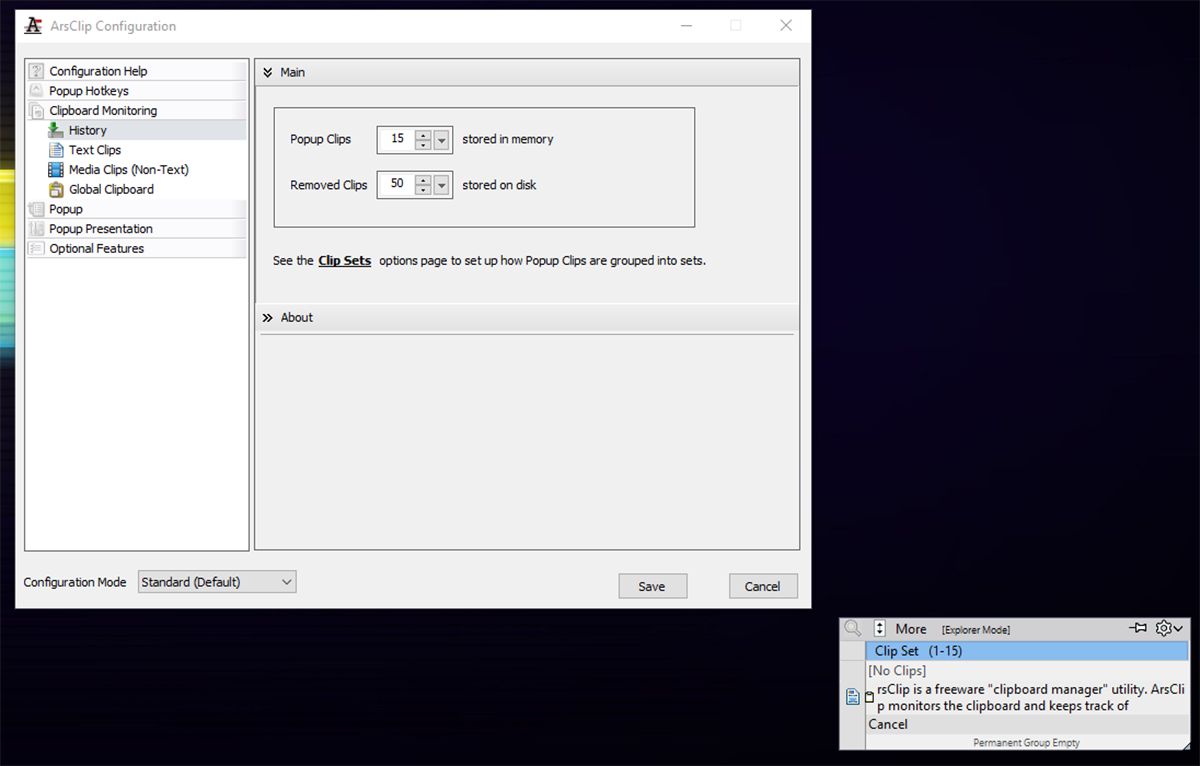 ArsClip is a completely free clipboard manager. it monitors the clipboard as your are using it (as you typically would) while keeping track of your copied items. This way you don't have to go out of your way to copy anything and can paste the latest object directly. In order to access your cut/copy history, simply keep the right-click pressed and wait for a menu to pop up. This menu has all your copied material. Keeping right click pressed for the first time will pop up confirmation from the system if you really want to make this change. After that, you will have unfettered access to your clipboard.
8. CLCL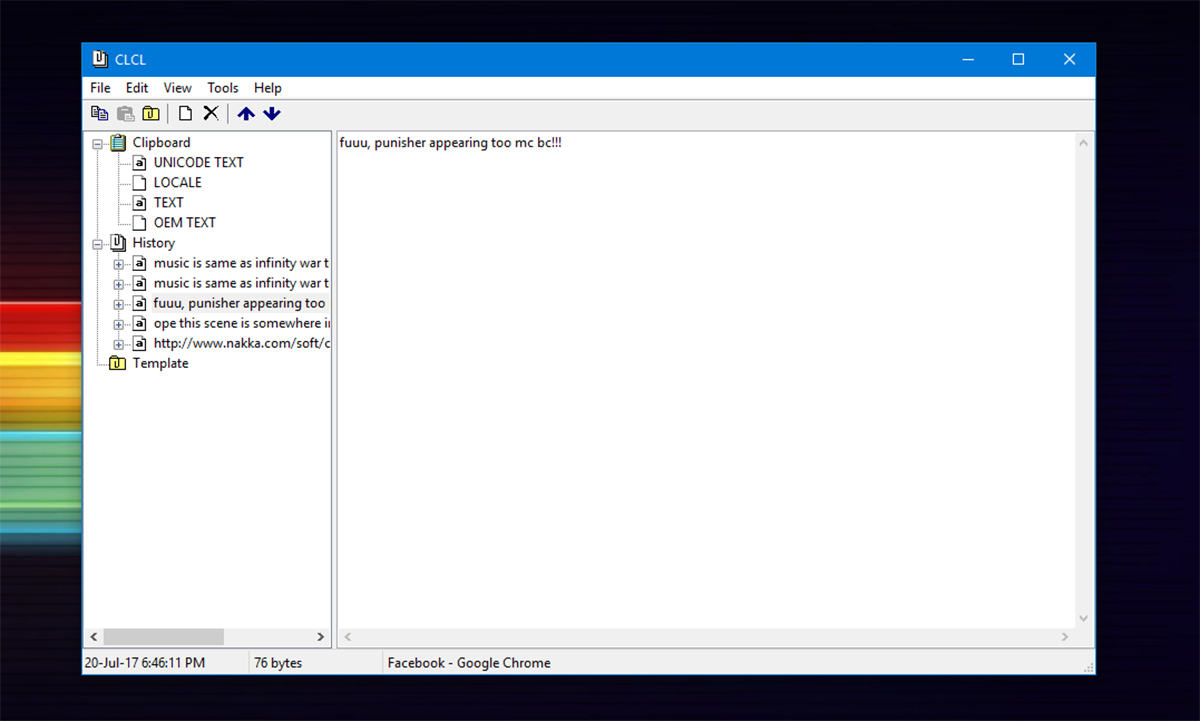 CLCL is a clipboard manager utility. It supports all clipboard formats. You can even register a template, if need be. Pressing Alt+C triggers the customizable display menu. Simply click on a copied/cut item from the list and you can paste it as you normally would.