Boost Your Internet Connection Speed With Auslogics Internet Optimizer
Many users find it hard to understand the necessary settings to optimize their internet connection speed. This is particularly true for novice users and people with little knowledge of networking concepts. Auslogics Internet Optimizer is a comprehensive internet connection optimization tweak, which makes it easy to optimize your internet connection. It works in two modes, i.e., the Auto Optimization and the Manual Optimization mode, the latter of which has been designed to give a chance to advanced users for manually tweaking their internet connection. The Auto Optimization feature, however, is meant for novice users.
To get started, select your internet speed and click Analyze.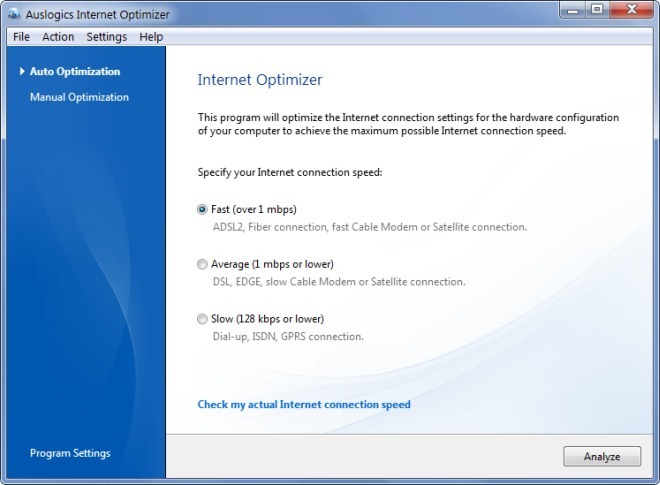 This will start an analysis of your connection to identify areas which can be improved for enhancing the internet speed.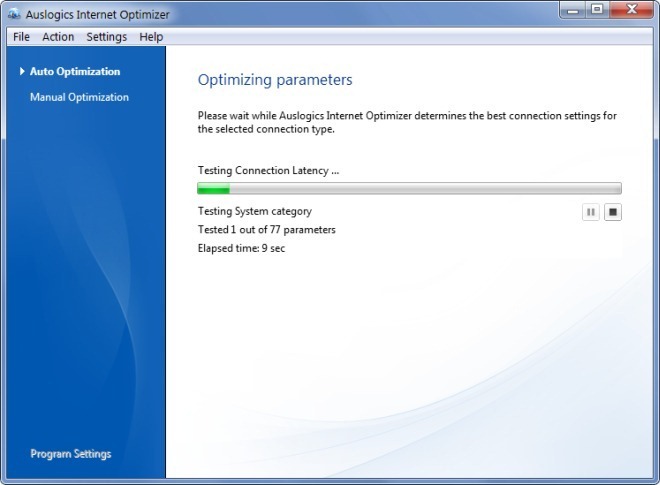 After the analysis is complete, you will be displayed with a list of settings that can be optimized for optimizing your internet connection. Select some or all of the available options and click Optimize.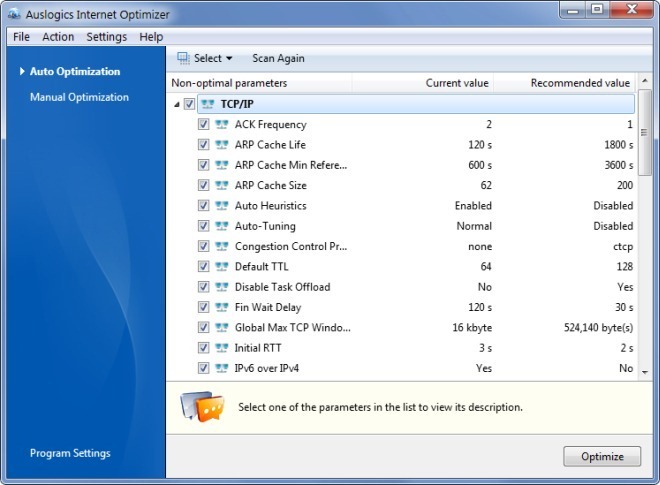 This will tweak your internet connection for optimum performance. Please note that all changes will only be applied after a system reboot.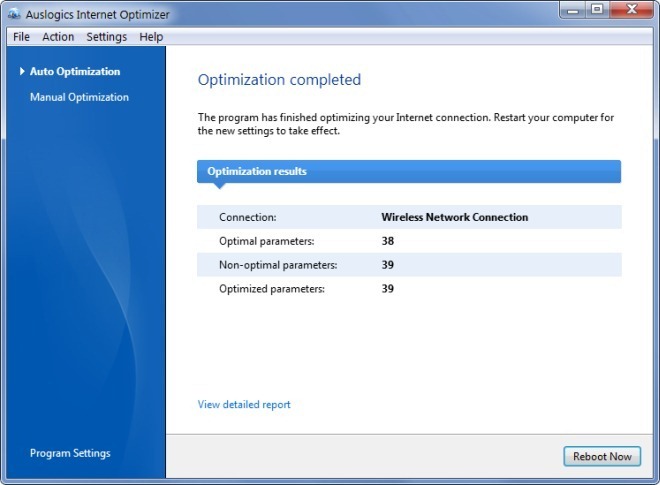 You can also click the View detailed report option to see the changes that have been applied to your internet connection. The log file will be displayed in your default internet browser.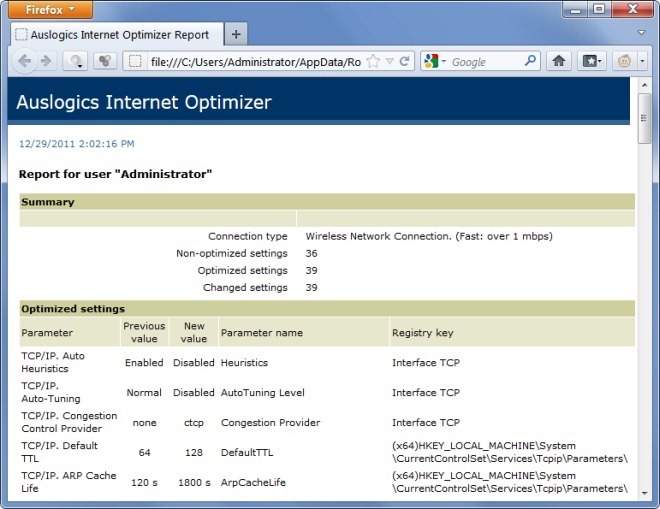 If you wish to take a hands-on approach for optimizing your internet connection, then head over to the Manual Optimization section. Here, you can select each available setting and select an action to be applied against it.
Please note that Internet optimizer currently does not seem to have a product page. You can download this tool from the direct link given below.
Download Auslogics Internet Optimizer