Busdog: A Virtual USB Sniffer For USB Devices
Busdog is an opensource Virtual USB Analyzer for Windows to sniff the USB traffic. It is a portable tool that, even though still in it's development phase, performs wholesomely by supporting multiple devices plugged in at a time.
When plugging in a USB device, it automatically detects the type and function by displaying the root list. You can then check a device from the list to trace it's traffic.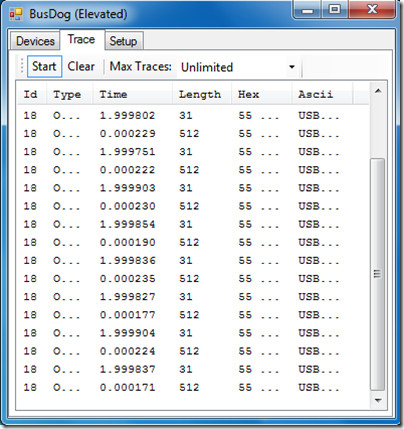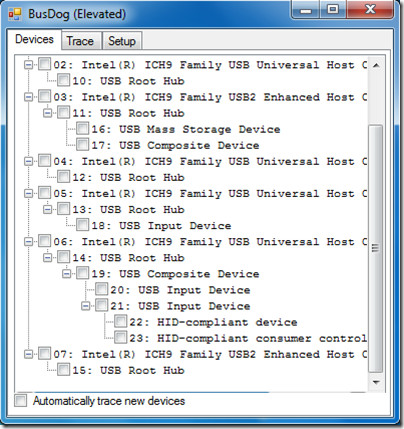 To start using it, all you need to do is grab the executable file and run it, you will then be prompted to install the Busdog filter driver. The filter driver sits on top of all USB and HID devices on your system so it is possible to remove it via the setup tab. You can also uninstall the driver from the Control Panel Add/Remove options.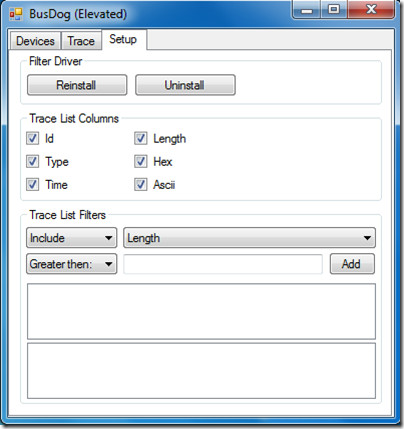 We have fully tested Busdog using different USB devices and it was comforting to know there is a reliable tool for quickly analyzing the USB traffic.
The current version of Busdog is 0.2. Please keep in mind if you are running a 64 bit system you will need to run with TESTSIGNING enabled on it. For more information on how to enable it, visit this page.
For more, also check out Simple USB Logger.