Canon PowerShot Camera RAW Files Converter
All Canon PowerShot cameras have an ability to take photographs in Canon RAW file format, whose extension is .CRW. By default Windows 7 does not show the preview, nor does it support RAW formats, you can however add the support via Raw Image Viewer. If you want to batch convert Canon PowerShot RAW files, DNG 4 PowerShot-2 is what you need.
It is a tool for graphic designers, photographers, and advanced users who want to convert RAW files to DNG file format. DNG stands for Digital Negative, and is an open raw image format owned by Adobe.
Select the directory where all RAW files are residing, select the output to save the converted image files, and hit Convert. Before doing so, you might want to have a look at Settings from where you can tweak some settings and choose your Canon camera for optimal lossless output.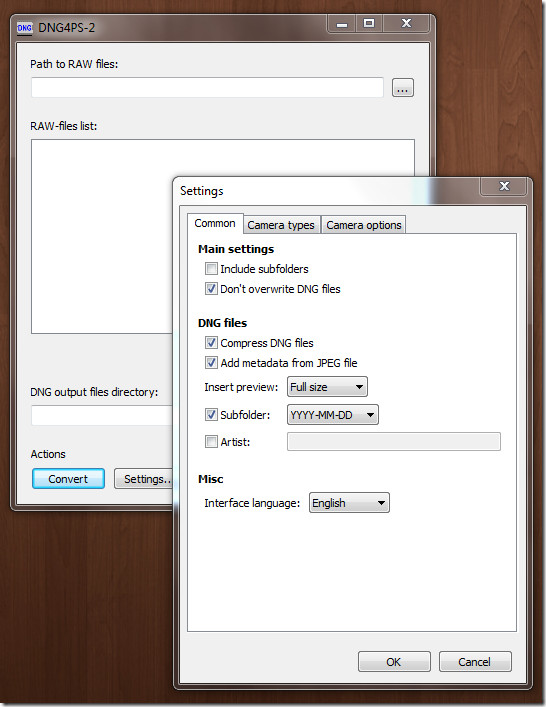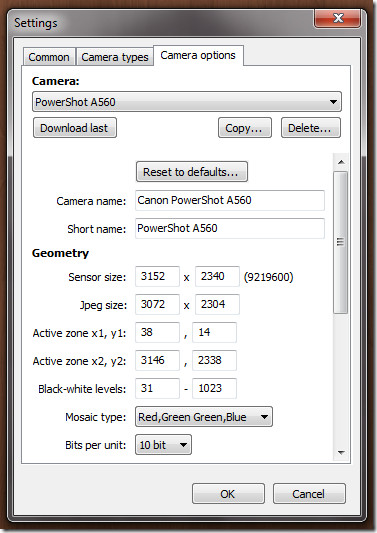 The applications can regulate folders by image date, import image exif data from JPEG file, insert artist name into image data, perform ISO calculation in AutoISO mode, and perform many other important operations. The beta version can be run from command line as well. It worked seamlessly on our Windows 7 32-bit test machine.