Capture Timed Screenshots & Copy Them To The Clipboard
Screenshots are a great way to make boring and complicated tutorials easy. Moreover, there are times when you can't explain something only in words, and a screenshot does wonders for in getting the message across. Imagine how bland the articles here at AddictiveTips would look if we stop adding screenshots with the text. We have covered a lot of useful screenshot taking tools, such as GreenShot (reviewed here) and Shotty (reviewed here), which let you take screenshots of your complete desktop screen, a particular window or a specific region. Today, we have another screenshot application called Gadwin PrintScreen, to add to the list of good screenshots taking tools. The application allows you to take screenshots using a hotkey, has four capture modes, saves the captured image to a file as well as Windows Clipboard, and specify the file format and image size for saving the screenshot.
The application allows you to set any key as the default hotkey for capturing the screenshot. There is also the option to set a delay for the screenshot to apply a timer before it is captured.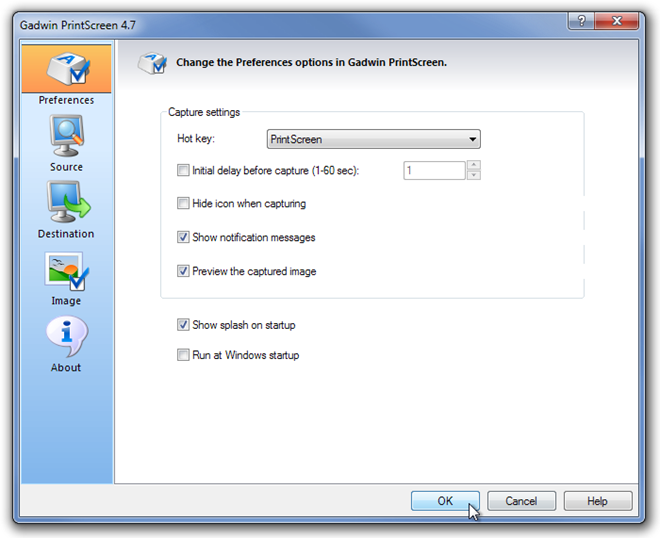 There are four capture modes available to choose from. Using Gadwin PrintScreen, you can take screenshot of the Current Window, the Client Window, the Full Screen or a rectangular area. It also allows you to choose if you want to include the mouse cursor in the screenshot or not.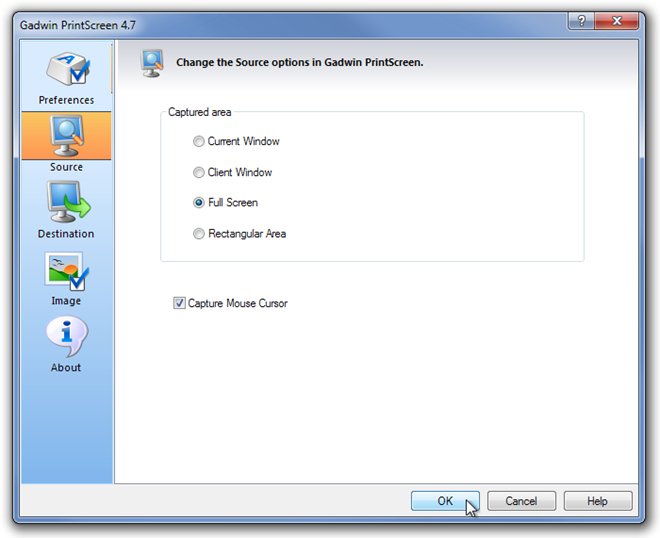 You can specify destination settings, including whether you want the captured area to be copied to clipboard, send it for printing, send via email or save to a file. You can also specify a default program for opening the captured image.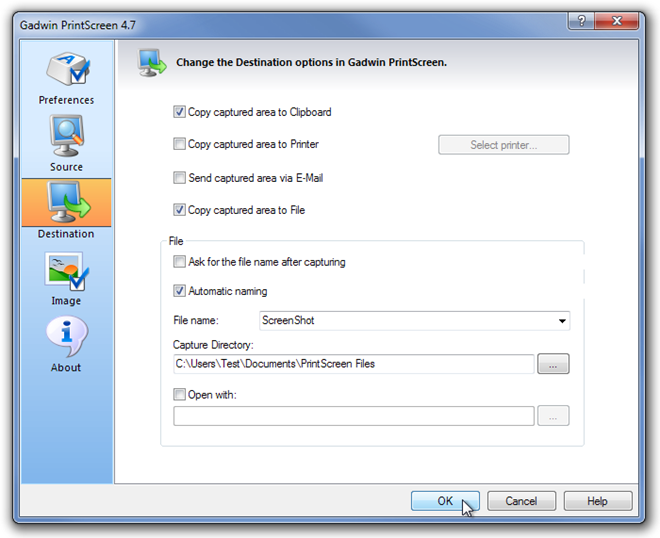 The application lets you save the image in JPG, PNG, BMP, TIFF and GIF file formats. Moreover, you can resize the captured images to a user defined size before saving them. Other options include making the image greyscale, including image shadow and applying a stamp to the captures.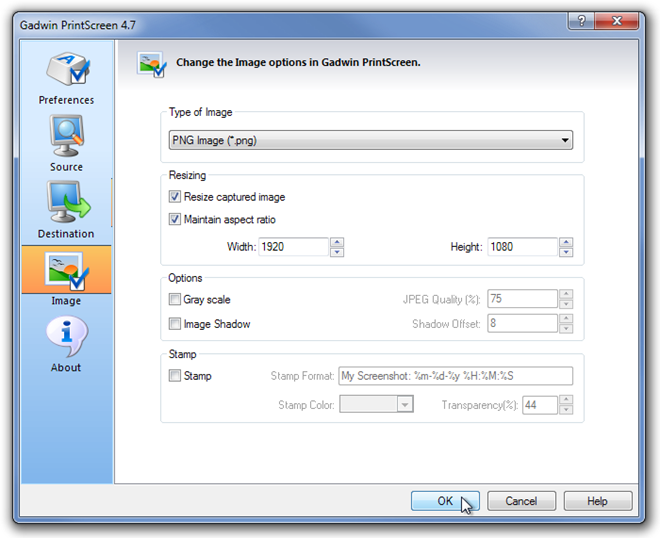 Gadwin PrintScreen works on both 32-bit and64-bit versions of Windows XP, Windows Vista, Windows 7 and Windows 8.