Change Application Paths In Windows 7
Application Paths Editor is a small portable utility which allows users to quickly change the command name and executable path of any application. In Windows 7 we can quickly launch an app via a Run dialog(Win+R hotkey) by entering the command name.
So how would you add more applications so that they can easily be run from the Run dialog window? This is where Application Paths Editor comes in. It has three uses, first you are able to see all the applications(commands) and their paths from a single window, second you can delete an application(command) that is not needed, and third that you can create any new command provided you know the correct executable path.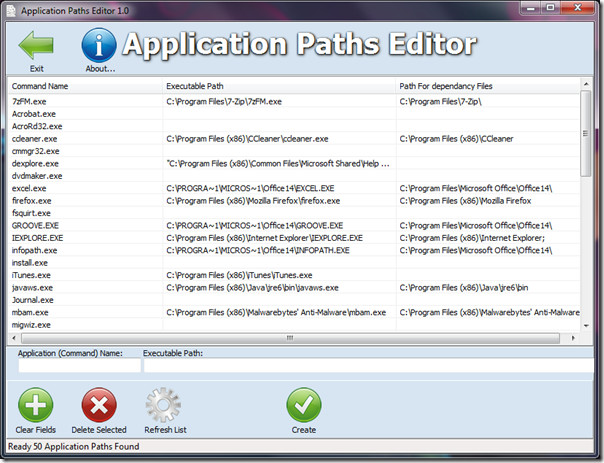 You can also use this tool to shorten the application name(command name), for e.g instead of having to enter Firefox in RUN dialog to launch Firefox browser just type ff. The executable path can also be changed quickly. Entering the path for dependency files is optional(varying from case to case).
Download Application Paths Editor
It works on Windows XP, Windows Vista, and Windows 7. Enjoy!