How to change the theme from the system tray on Windows 10
Windows 10 has a dark theme. It's limited to UWP apps and so far, only the stock UWP apps support it, with some exceptions. Desktop apps do not have a dark theme, not even Control Panel so there's obviously a lot left wanting. You can switch to the light/dark theme any time you want but you have to do it from the Settings app. Alternatively, you can use an app called Easy Dark Mode and change the theme from the system tray.
Switch change theme from system tray
The Action Center on Windows 10 doesn't have a toggle for the light/dark theme. Out of the box, you can't even schedule when the themes change so Windows 10 is lacking in a quick and easy way to switch between themes.
Download and run Easy Dark Mode. It adds a little square button to the system tray that will switch between the light/dark theme. If you're currently using the light theme, clicking the button will switch you to the dark theme. Likewise, if you're using the dark theme, clicking the button will switch you over to the light theme.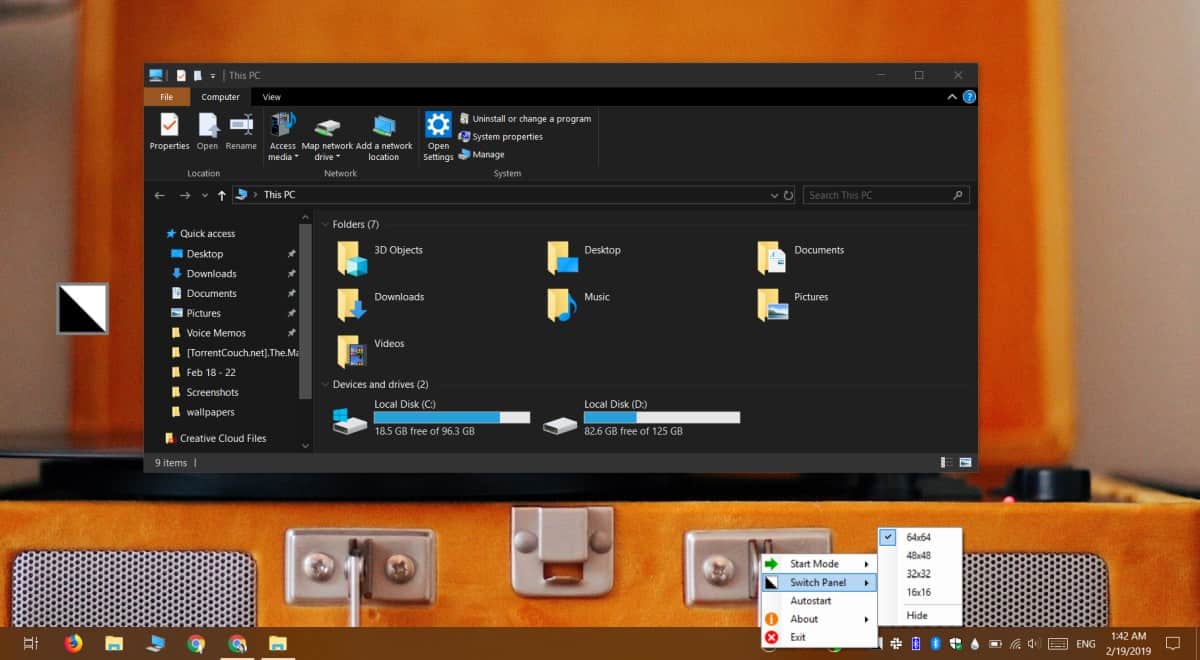 You can set the app to run at start up, and to automatically switch to a particular theme when it first runs.
By default, Easy Dark Mode runs from a button in the system tray however, if you want to place the toggle somewhere on your screen, you can do so from the app's settings. Additionally, you can also set the app to start automatically on boot.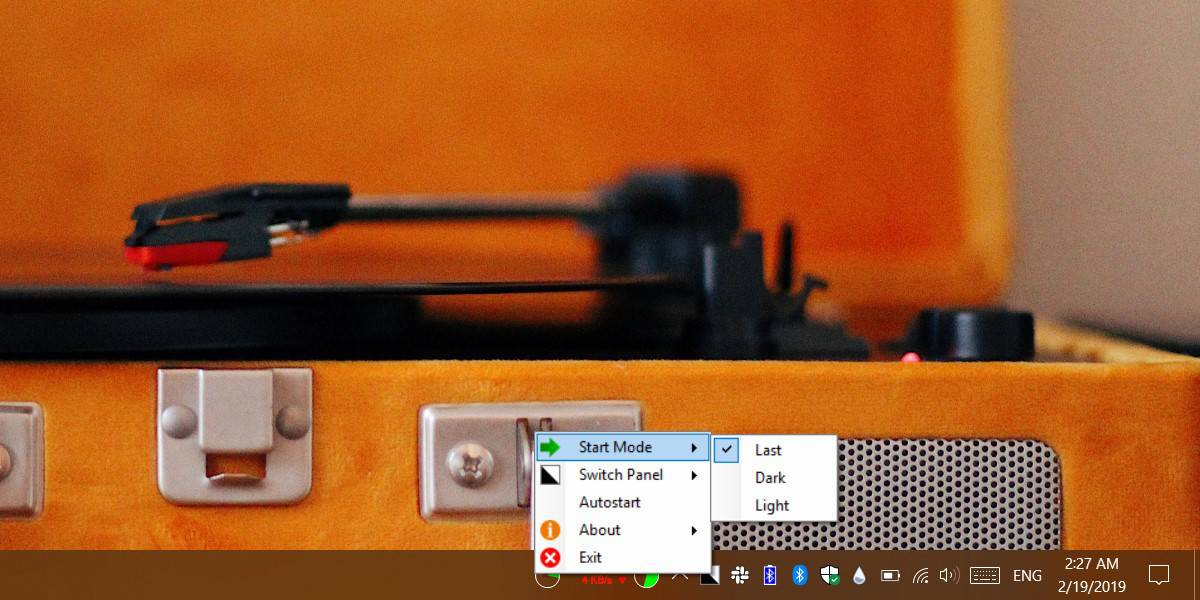 The app works really well. The theme change is flawless though there is a 1-2 second delay between clicking the button and the theme actually switching. If you have an older system, chances are that it might take longer for the theme to change.
This is just one of the many things missing in Windows 10. Microsoft may not not add a toggle to the system tray but a toggle in the Action Center is do-able. The next major Windows 10 release is going to add a brightness toggle to the Action Center so perhaps a toggle that lets you change the theme might eventually be added there as well.
With respect to the dark theme, Microsoft has a lot of ground left to cover. For one, the theme is still not fully implemented. All the stock desktop apps do not support it and if the theme is only for UWP apps then it's going to remain incomplete for at least a decade.