How to change the Zoom video background
Zoom is a tool that's gained quite a few years in the wake of the COVID-19 pandemic. It's become the go-to tool for online meetings, and online classrooms. With a lot of people working or studying from home, one rather unusual problem they're facing is where to set up shop in the house/apartment. Not a lot of people have home-offices set up and many cohabit their living places making it harder to take up space for a classroom or office. To that end, if you're worried about privacy or just don't want the mess in the background to show up during a video meeting, you can hide it by adding a background to your live video. Here's how you can change the Zoom video background.
Note: you do NOT need a green screen for this however if you have one, Zoom can accommodate it as well.
Zoom video background
You must install the Zoom app on your desktop in order to change the background in a Zoom call. The app comes with a few stock backgrounds but you can use a custom image if you want.
Sign into Zoom and click your profile icon at the top right. From the menu, select 'Settings'.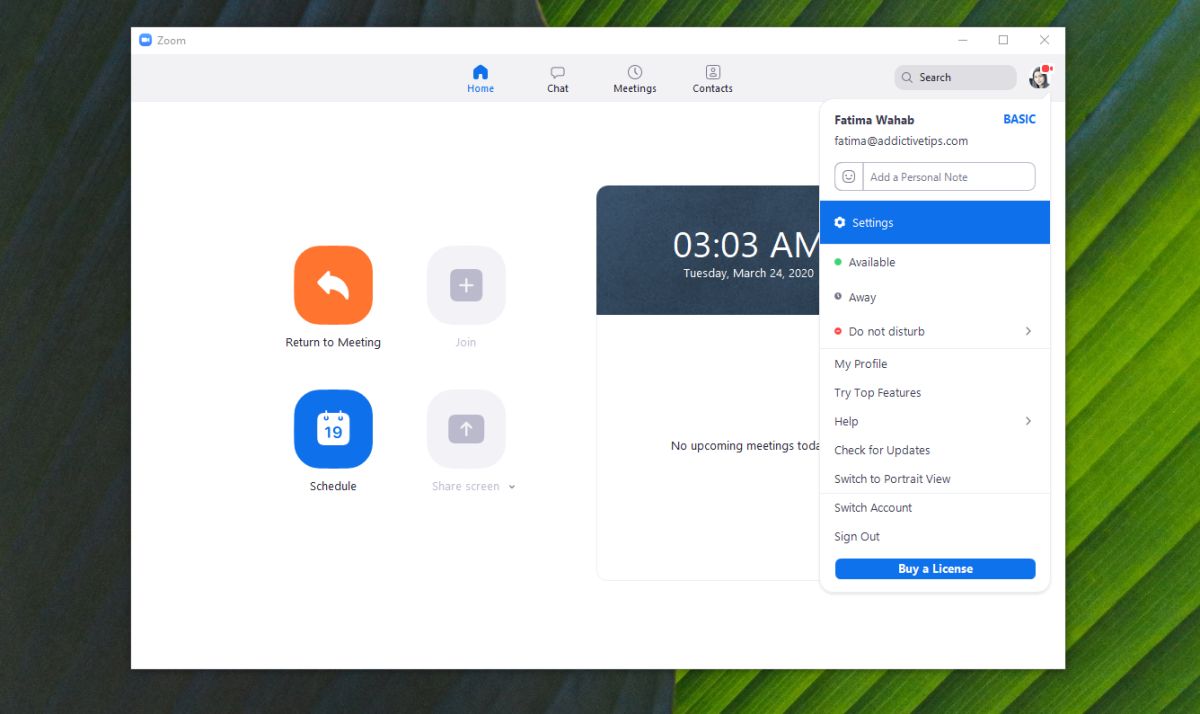 Go to the 'Virtual Background' tab and select one of the backgrounds or, click the little plus button and select an image from your computer.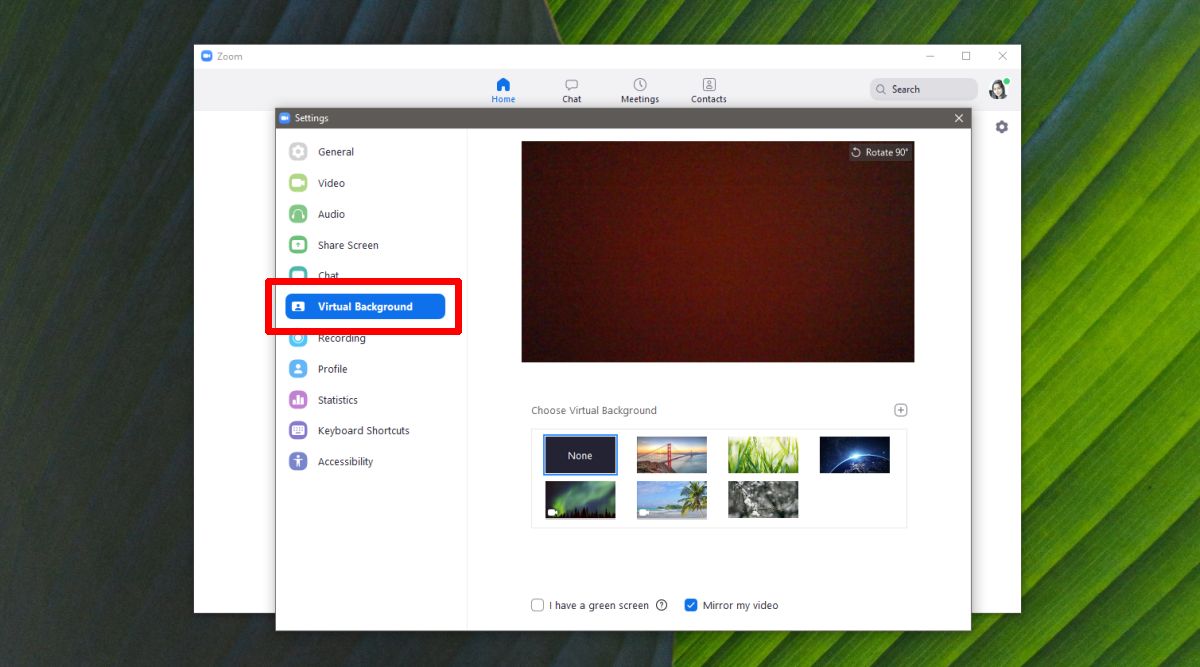 When you select a background, you will be prompted to download the 'Smart Virtual Background package'. Download it and it will be installed automatically.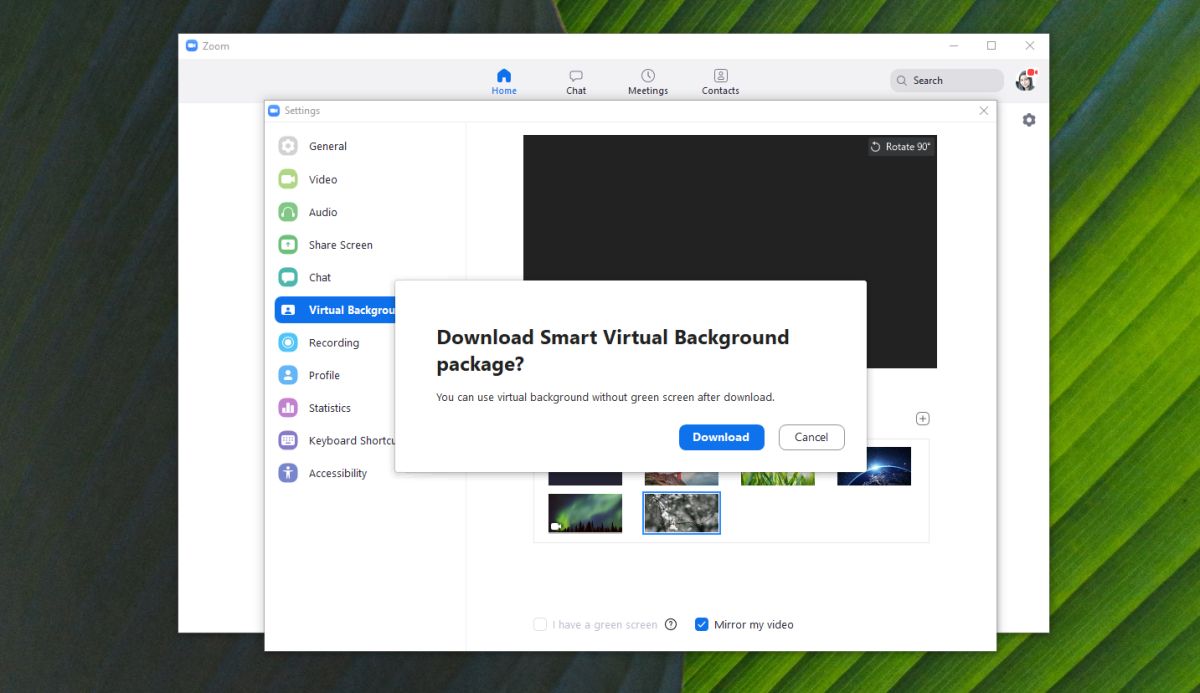 That should do the trick. Zoom will now remove the background from your video and replace it with the image you selected. You will still be visible in the video and when you move around, the background will adjust accordingly. For best results, don't sit in the dark if you can help it.
If you happen to have a green screen, you should enable the 'I have a green screen' option under the available backgrounds. If you later find a more suitable place for your conference calls or classes, you can disable the background by selecting the 'None' option.
Zoom works really well even if your webcam isn't the best. An ordinary webcam on a laptop is just fine. If your head or shoulder is being cut out, it's possible that you're sitting under a little shadow so turn on a light, or move. It's also a good idea to wear clothes that stand out against your background.
If you happen to use Skype for your online meetings, it has a similar feature.