How To Check App Compatibility In Windows 10
Windows 10 is two years old. Back in 2015, when it was first released to the general public, it had its fair share of bugs. Many people called it a Beta product that had been pushed to users. That first impression of Windows 10 still lingers to this day. While the OS has improved both in stability and in features most people haven't forgotten how problematic it was back in 2015. It leads people to think that perhaps some apps aren't compatible with Windows 10. This is a documented problem that people face and Microsoft has developed a tool to check app compatibility in Windows 10 .
Ready For Windows 10
Ready For Windows 10 is a simple look-up tool. All you have to do to check app compatibility in Windows 10 is enter an app's name. The tool will take care of the rest.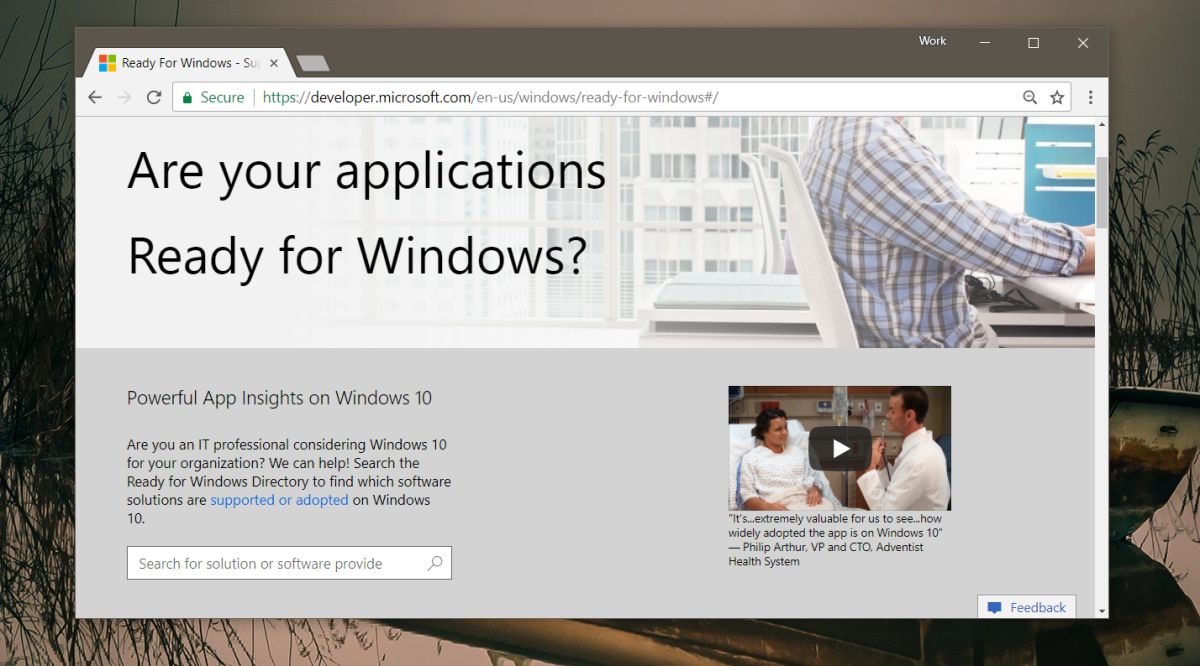 The results let you narrow an app's compatibility down to  each major build for Windows 10. Additionally, you can also narrow down the compatibility check to desktop app, UWP, Edge, IE 11, or an Office add-in. The results show you how many users are using the app you looked up by telling you if it has a high or low adoption rate.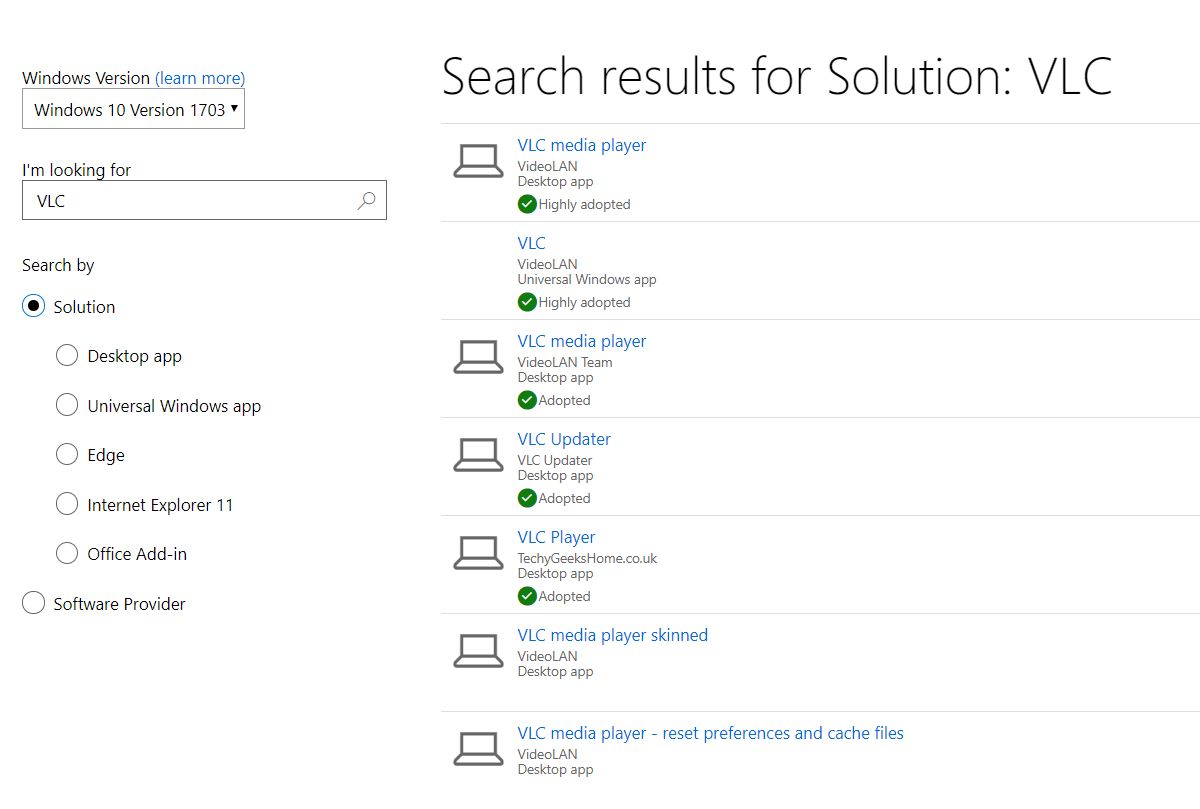 The tool works with both an app name or a software publisher's name so if you want to look up Photoshop, you can look it up by its name or by its publisher's name i.e., Adobe.
How Does It Work?
When Windows 10 first launched, you might recall there was quite a lot of talk about Microsoft collecting information from users. This information was broadly categorized as Telemetry data. Windows 10 still collects it and that information is what powers the Ready for Windows 10 tool.
The telemetry information that Windows 10 collects includes which apps a user has installed. We're not going to condone the practice of collecting users' information without asking. If an OS needs to collect user information, it should always be something a user can opt-in to. That said, this is a reasonably good use of the data that has been collected.
Realistically, it would be impossible for Microsoft to manually compile a list of all apps that are compatible with Windows 10. It cannot rely on developers to do so either. The information isn't used to personally identify users in any way so it does appear to be harmless. If you still haven't upgraded to Windows 10, or if you still haven't upgraded to a particular build of Windows 10 because you're worried about app compatibility, check with this tool to see if you can upgrade your OS or not.