How to check for desktop app updates on Windows 10
The Microsoft Store may not the most popular app store for a desktop OS but it has one advantage; summary app updates. You can check for, and update every single app you've installed from the store in one go. All you need to do is open the Microsoft Store app, check for updates, and install them all, or install select updates. UWP apps update in-place; you don't have to reinstall anything. The same cannot be said for desktop apps. Many desktop apps update in place but there's no single way to check all your desktop apps for updates and install them. Considering that most Windows 10 apps are still desktop ones, this is a major disadvantage.
If you'd like to check for desktop app updates for every single app on your system, consider using SUMo (Software Update Monitor). The app has a free version and a premium version. The free version lets you check every single desktop app for updates and downloads any updates via SUMo's servers. The premium version lets you get app updates directly from the respective app developers and install them. A lifetime premium license costs $29.99.
Check for desktop app updates
Download, install and run SUMo. When it opens, it will offer to detect all the desktop apps that are currently installed on your system. You can skip this initial scan and run it later if you want. To scan for desktop apps, click the 'Automatically detect installed software' button.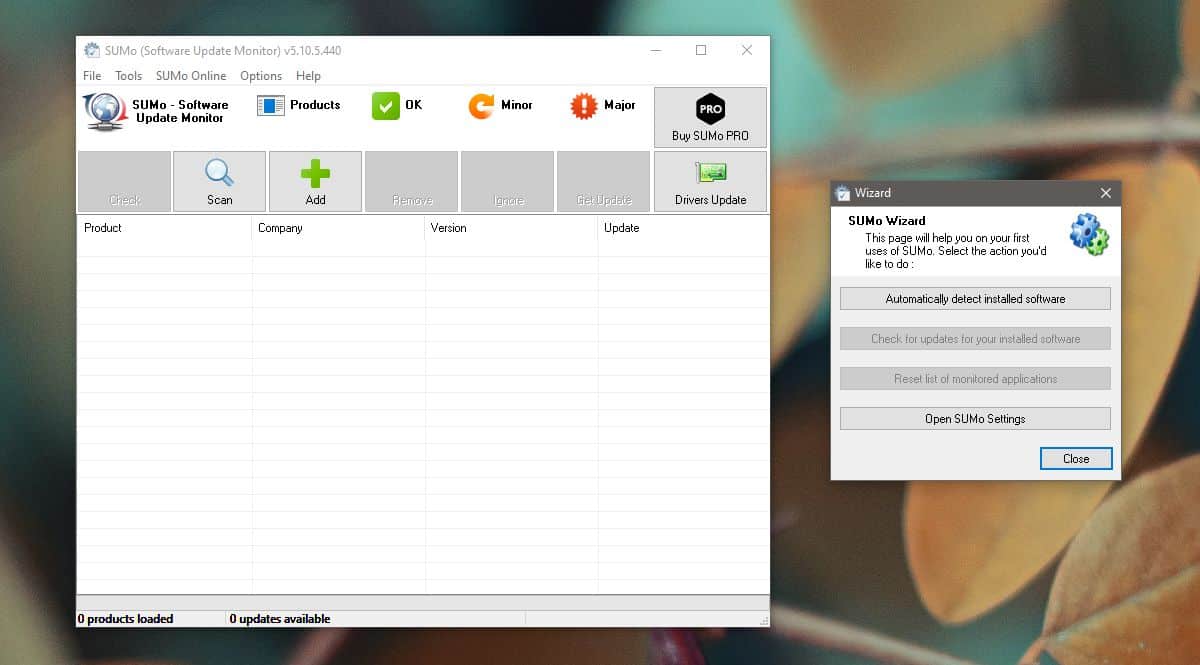 The app will take a little time to populate a list of the installed desktop apps on your system. The more the apps you have, the longer the scan will take. Once the scan is complete, SUMo will show you which apps have updates available. The updates will be categorized as either minor or major and for each app, you will be able to see the current version, and the version number of the update that's available.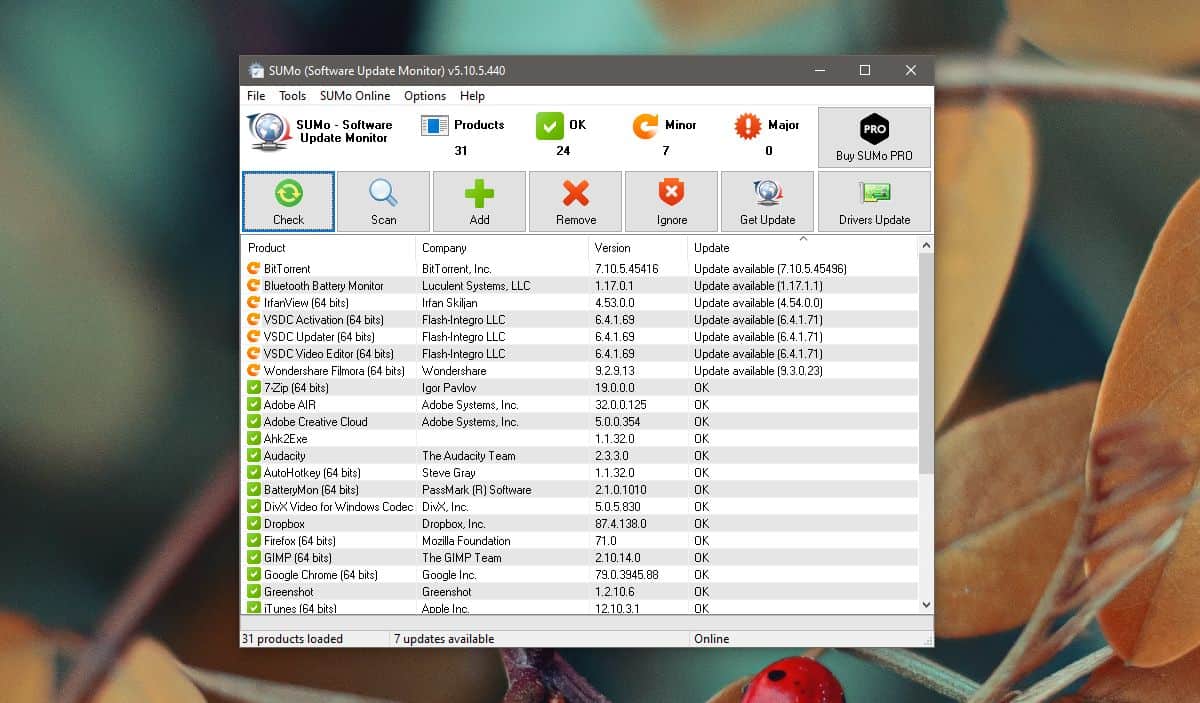 When you click the update button, it fetches the update from SUMo's servers and installs it. If you don't trust the servers that SUMo has, you will likely want the update to be downloaded and installed from an app's developer page. You can choose to manually download and install the update and limit yourself to using SUMo to check for updates, or you can spring for the premium version. The choice is yours.
SUMo also has an option to check for driver updates and if you have trouble getting drivers for your system, you can try it. If your drivers are maintained without issue by Windows update, it's best to stick to it.