How to view Clipboard history on Windows 11
Windows 11 comes with a clipboard manager. It can keep a long history of the items you've copied to your clipboard (text, image, files). The history can be synced between all your Windows devices (Windows 10 and Windows 11).
Clipboard history on Windows 11
By default, you can copy one item to the clipboard. This holds true for any and all devices that have a copy/paste function. The clipboard manager on Windows 11 is a different feature that needs to be enabled. It will work with the default clipboard. The only difference is that you'll be able to see a history of the items you've copied, copy them again with a single click, and paste them.
Enable clipboard history on Windows 11
To enable clipboard history on Windows 11, follow these steps.
Open the Settings app with the Win+I keyboard shortcut.
Go to the System tab from the column on the left.
Select Clipboard in the pane on the right.
Turn the Clipboard history switch on.
You can now start copying items and they will be saved.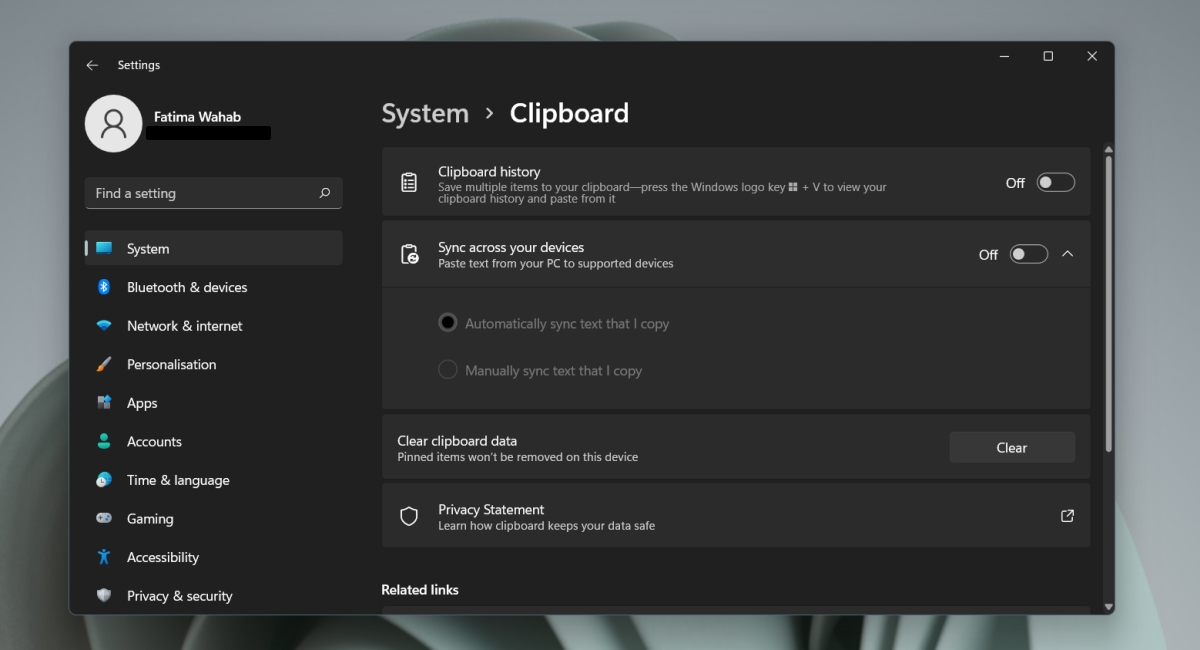 View clipboard history on Windows 11
You can recall several items from your clipboard history once you enable it. To recall the list of items you've copied, tap the Win+V keyboard shortcut. The clipboard history will open.
You can click the pin icon on an item and it will be pinned to the top. Do this for anything that you need to paste often. You can paste items with the usual Ctrl+V keyboard shortcut.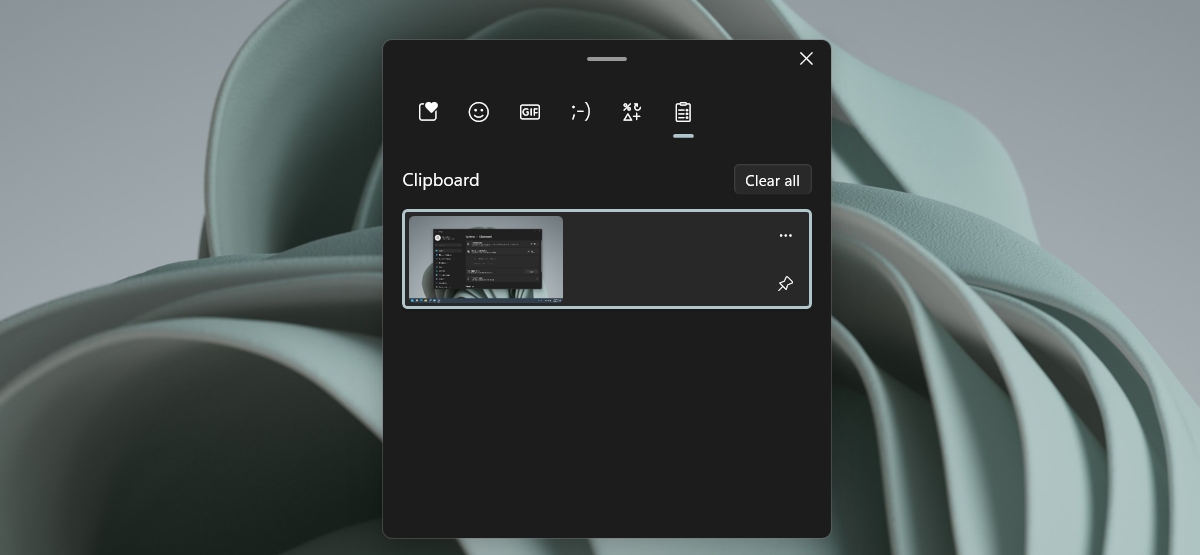 You can remove/delete an item from the history by clicking the more options button at the top right of an item and clicking the delete icon.
A word of caution
We should caution you about the things you copy to your clipboard once you've enabled clipboard history. Normally, if you were to copy sensitive information e.g. a credit card number, to the clipboard, you could remove it by copying something else or by clearing the clipboard. With clipboard history, this won't be enough. You will have to manually go into the Clipboard history window and remove the item and you will have to be diligent about it.
Conclusion
If you choose to sync your clipboard history across devices, you will need to connect a Microsoft account to your system, and to the system you want to sync history to. This feature is optional so if you're using a local account, and you do not want to sync clipboard history, you can skip adding the Microsoft account.