How to get a color picker on Windows 10
Color pickers are a staple feature in most image editing apps. Even Paint, which is as basic an image editor as you can get, has one. A color picker tool lets you find the color of the pixel you click on your screen but when these tools are part of an image editing app, they rarely work outside of it. If you want to find the color code for something on your screen, you're going to have to screenshot it, and open it in an app with a color picker. The alternative is to install a stand alone color picker on Windows and it will be able to copy the color code of anything on your screen.
There are loads of color pickers that you can choose from but if you want something absolutely basic, and that you can use from any screen, you should give CatchColor a try.
Color picker on Windows 10
Download and run CatchColor. It's a portable app which means you don't have to install it, and running it doesn't require admin rights. The app, when you run it, goes straight to the system tray.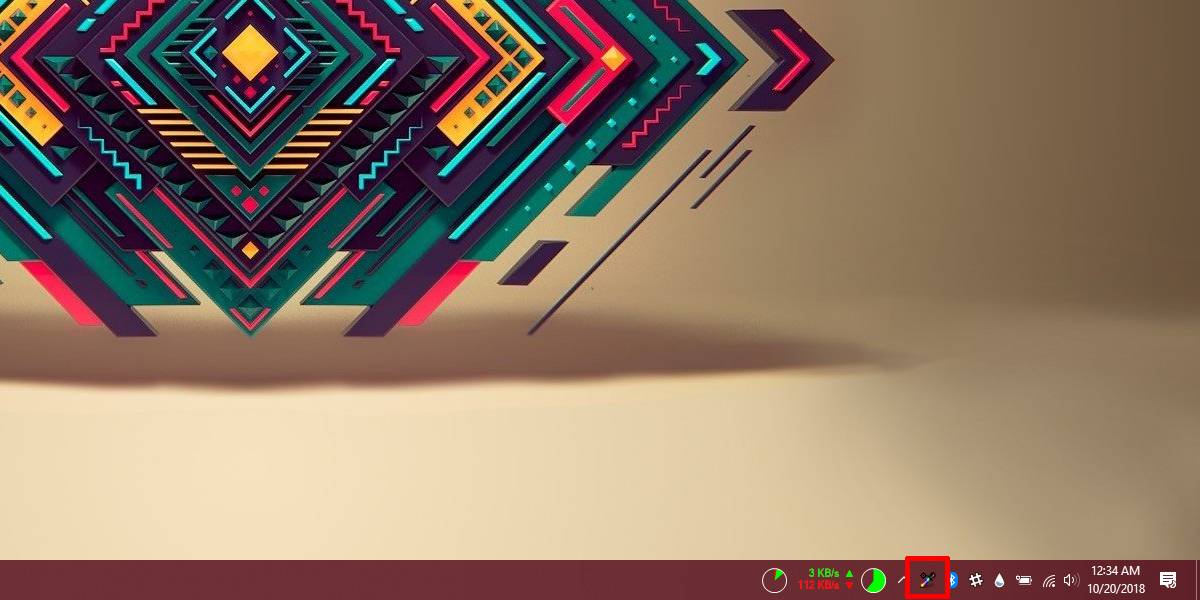 Now the tricky part is figuring out how to use it. You want to right-click and hold on the app's system tray icon. Since this is Windows 10, the app's icon is going to be hidden in the overflow menu. You need to click the little arrow icon to open it, and then click and drag the CatchColor app icon out and drop it onto the system tray with the other icons that remain visible.
Once you've got the icon to show in the system tray without disappearing, right-click the icon and drag and release it on the part of the screen you want to get the color code for. To make it easier, you should click the CatchColor icon and from the menu, go to Options>Display Zoomed.
This will show you a little preview window where your cursor is. The preview window will also tell you the color code for the corresponding color.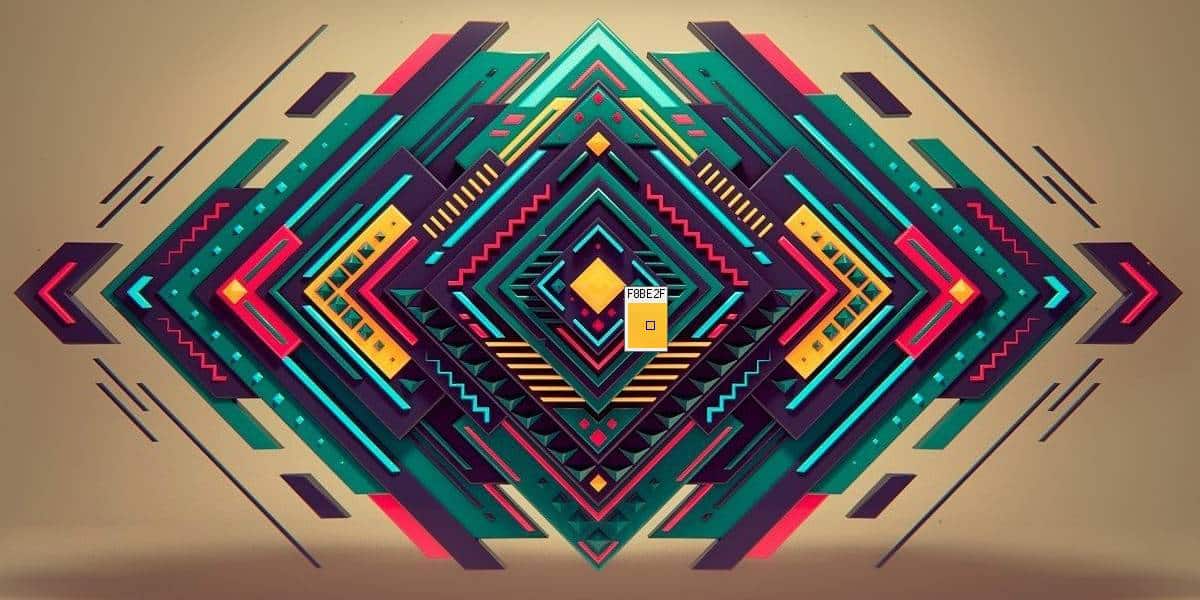 When you release your mouse, the color code will be copied to your clipboard. CatchColor supports different color depths which you can select from the app's menu. It also lets you choose which color codes you get. By default, you get HEX values but you can change this from the app's menu as well.
CatchColor is light weight and barring full-screen apps, you can use it anywhere.