Copy A Windows Store App Link To Your Clipboard In Windows 10
When you open a link to a Windows app in your browser, it automatically opens the Windows Store app on both Windows 8 and Windows 10. There's an easy way to stop Chrome from doing that if it annoys you. The Windows Store app has its shortcomings the worst of which is how downloads often get stuck and you're unable to cancel and/or remove them from the queue.
Another odd shortcoming that the app has is that it doesn't let you copy the direct link to an app. You have to go through apps like Mail or OneNote to get it which is a problem if you're trying to share the app over Facebook Messenger. Share Via Clipboard is a free Windows app available in the Widows Store that lets you copy the link to an app's store page to your clipboard and share it with anyone through an app of your choice.
Install Share via clipboard and then open the Windows Store app. Find an app you want to copy the link to and click the 'Share' button under the app's rating meter.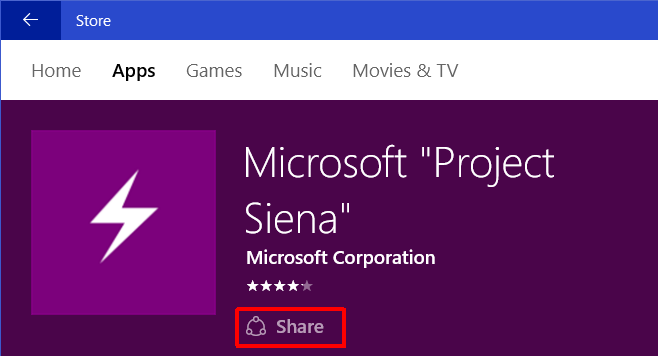 A side panel will open listing the various apps you can use to share the app. Select Share via Clipboard.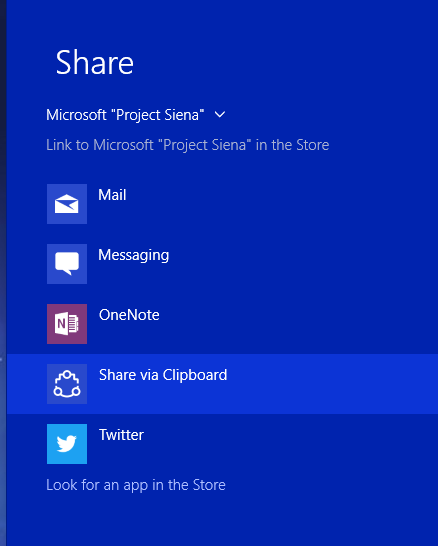 Wait for the Share Via Clipboard panel to open on the right side of your screen. It will retrieve the link to the app along with its name. If you want to copy just the link, open the dropdown menu and select 'Link' instead of 'Text'. Click 'Copy to Clipboard'.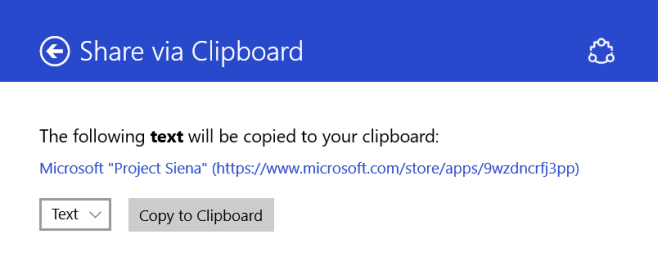 You can now paste it anywhere you want. Users who open the link on a Windows 8/10 system will be redirected to the app in the Windows Store app on their respective desktops. Users on Windows 7 will be able to view the app in their browser but not install it.
Install Share via Clipabord From The Windows Store