Create A Free DVD Photo Slideshow With Music In Windows 7/Vista
Windows 7/Vista has a build-in software called Windows DVD Maker, which can burn both videos and photos. It is simple, yet quite powerful. If you want to create a photo slideshow and burn it to a DVD, then I strongly recommend that you do it with this software.
It can not only burn videos and photos to a DVD, it can also customize the looks with professional themes and styles, and has the feature to add Music in Photo Slideshows. This software comes with Windows 7/Vista, but is not included in Windows 7/Vista Basic. Sadly very few people know that this software exists in their version of  Windows and they waste their money to buy some DVD Maker software from 3rd Party developers for this purpose.
To begin, go to Start and search for Windows DVD Maker, or simply go to All Programs and select Windows DVD Maker. Now start adding your photos by clicking Add Items button.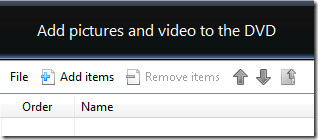 Once you have added the photos, it will look something like this.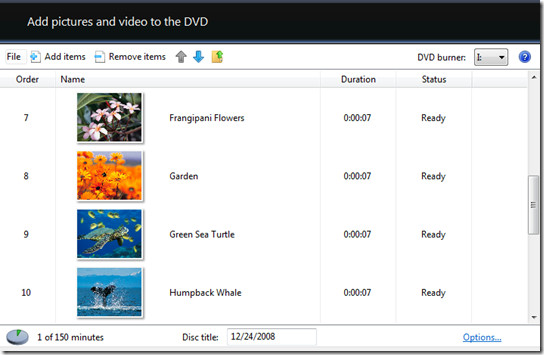 You can move the photos up and down by selecting the photo and clicking the arrows given on top. The default DVD title is the date, you can remove it and add some custom name. After you have done adding photos, you can click on Options link given on bottom-right side where you can select the playback settings, aspect ratio, video format, DVD burner speed, etc. Once you have done all the desired settings, you can click Next.
Now from here you can select the DVD Menu style from up to 20 different professional looking styles.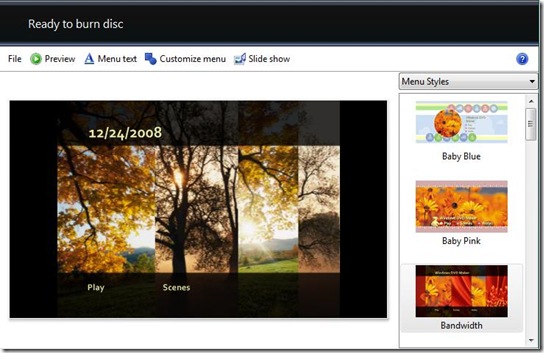 Once you have selected the menu style, you can further customize it by clicking Customize Menu button. If you want to change the Menu title and want to add some notes, you can click on Menu Text button to do it. Lastly if you want to add music to the slideshow, change the photo duration, or change the transition style, you can click on Slide Show button.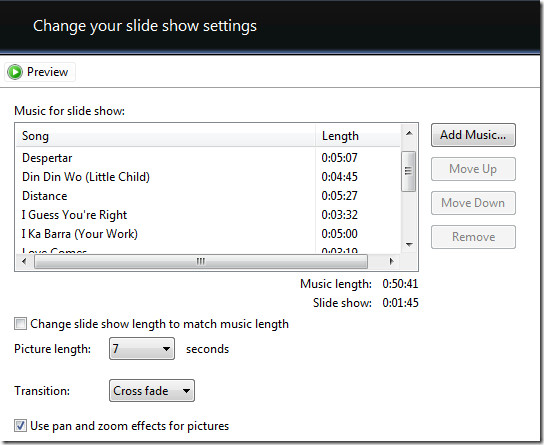 All these useful buttons are given on the top side. When you are done with everything, you can click the Preview button, to preview your DVD Photo Slideshow. Once you think everything is in order, you can go ahead and click Burn.
That's it and your DVD will be ready in a few minutes, which you can than share it with your family or watch it on TV!