Create Audio Books For iTunes In AAC Format With Chapter And Verse
Chapter and Verse is a Windows application for creating chapter based audiobooks for iTunes and QuickTime Player. You can join multiple files for creating a chapterized audio books and convert them to iTunes compatible AAC format. These chapterized audio books can then be played using iTunes or QuickTime Player. You can also copy them to your iPhone, iPad, or iPod using iTunes. The application saves the audio book projects in its proprietary CVP format.
Creating a chapterized audiobook can be useful to assemble personal multimedia archives with a customized collection of audio tracks. Such collections can comprise of not just songs but also audio tutorials, help guides and the like. To begin, click Add to insert files to create your audio book. The supported formats are MP4 (MP4a and MP4), MP3, WAV and WMA.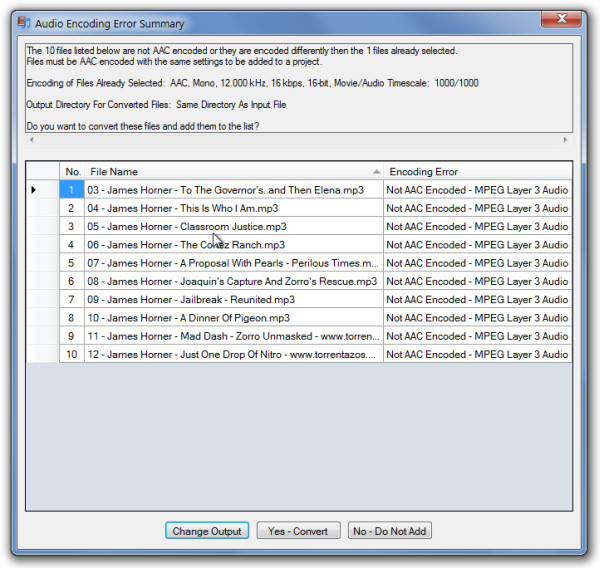 If the added files are not in AAC format, you will be asked to convert them. Click Yes Convert to begin the conversion process.
Once files are added, you can add chapters, set chapter numbers, add chapter intervals, use a PNG or JPG image as the chapter's art image, and change chapter positions. Once you have compiled the audiobook, click Build Audiobook to save the file in MP4b format. You can also save the audiobook project for editing it later on from File –> Save Project. All saved projects are saved in the applications native CVP format. You can import a project for adding or removing audio files, editing metadata and inserting album art.
The album art and metadata can be imported/exported from Metadata drop down menu, you can export metadata to XML format and import it from XML or Media File, clear all meta data, and export and remove album art.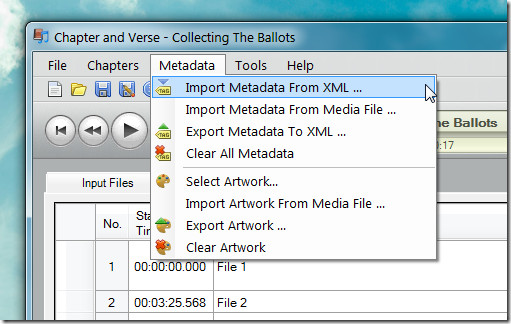 Similarly, saved projects can be imported from File drop down menu. Once a project is imported, you can edit chapters, add metadata and set artwork for your audio book.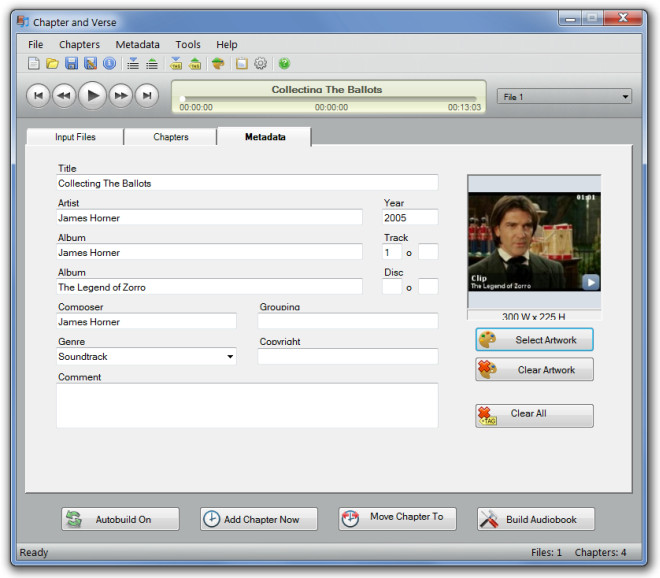 It must be noted that Chapter and Verse has been designed for QuickTime Player and iTunes. It works on Windows XP, Windows Vista and Windows 7.