Media Center Studio – Customize Windows Media Center Start Menu Items
Even though Windows Media Center offers a nice set of tools bundled in different menus ranging from Extras, Pictures+Videos, to Music, etc., many users find some options & menu items absolutely useless, thus, want to customize the Start menu along with included tools/options as per their liking. Media Center Studio is a tool for users who want to customize their Windows Media Center. It is a WMC customization tool which emulates same layout to let anyone easily change the main menu titles, while options for removing menu items are also provided to keep only most frequently used options/tools.
Additionally, with Media Center Studio, you can import themes to change the overall look of WMC. To edit the WMC Start menu, launch the application, and head over to Start Menu tab. Each menu title can be changed by clicking a small writing pad–imaged icon, navigation keys can be seen to browse through menu items spread across the screen, a check box is attached with each menu item, you can uncheck the box to disable the respective item from its menu.
Once you've made changes, click Save followed by Start Media Center in toolbar to view the changes made in WMC. If anything goes wrong, Restore Default option is always available to retain the default WMC menu configurations back.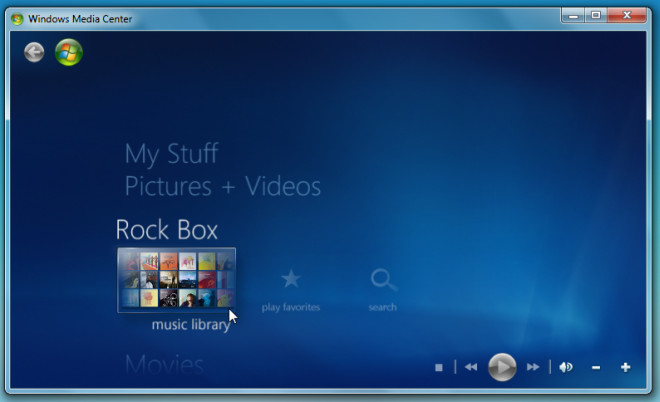 The application include options to create customized menu items for WMC along with inserting image and audio files. Since it is in beta, you might encounter some problems while adding specified image / audio files or inserting a new menu item.
During testing, it changed menu titles and disabled menu items without showing any errors and lags. It supports Windows Vista and Windows 7. Testing was done on Windows 7 x86 system.
Download Media Center Studio (The developer website is down so we are hosting the installer on our servers)