How To Get Dark Mode For Websites In Microsoft Edge On Windows 10
Users have been pushing for a dark mode on everything from desktops to smartphones. It's no secret that these devices are used at night, often in poorly lit rooms, or under the covers. So far, the dark mode has been elusive on all but macOS but as far as browsers are concerned, there are extensions and add-ons to fill the gap. Night Eye is an extension that enables a dark mode for websites in Microsoft Edge.
Night Eye works for practically all websites and it features two distinct modes that you can choose from.
Dark Mode For Websites – Microsoft Edge
Install Night Eye from the Microsoft Store. Once installed open Microsoft Edge, accept the permissions the extension needs to run, and enable it.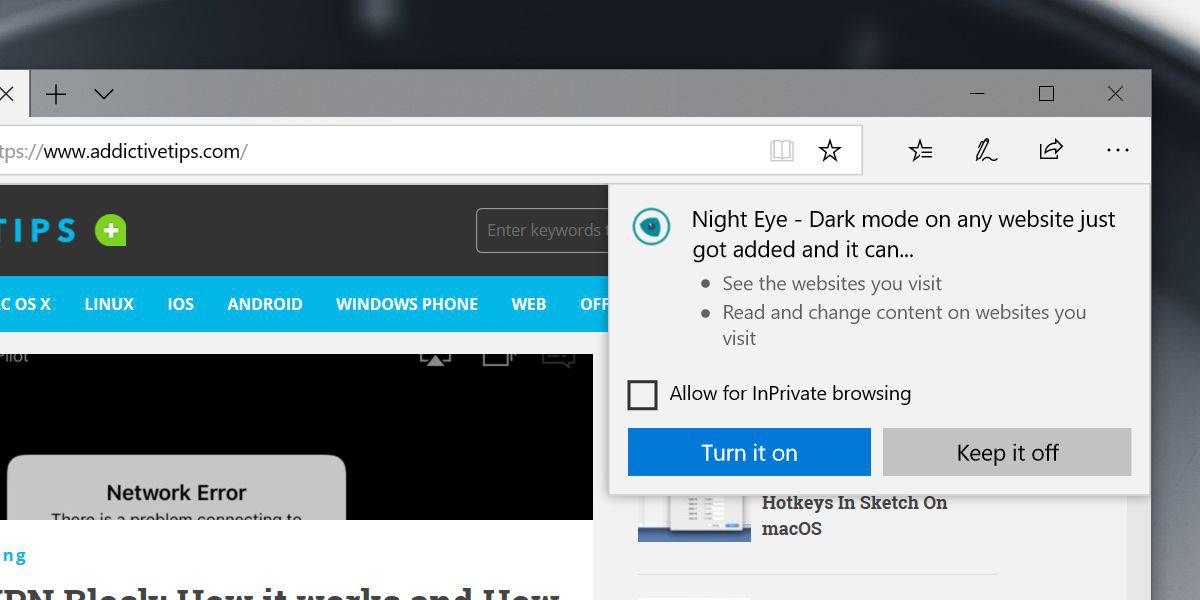 Once enabled, click the extension's icon next to the URL bar. Select either the Dark or Filtered mode and refresh the current website.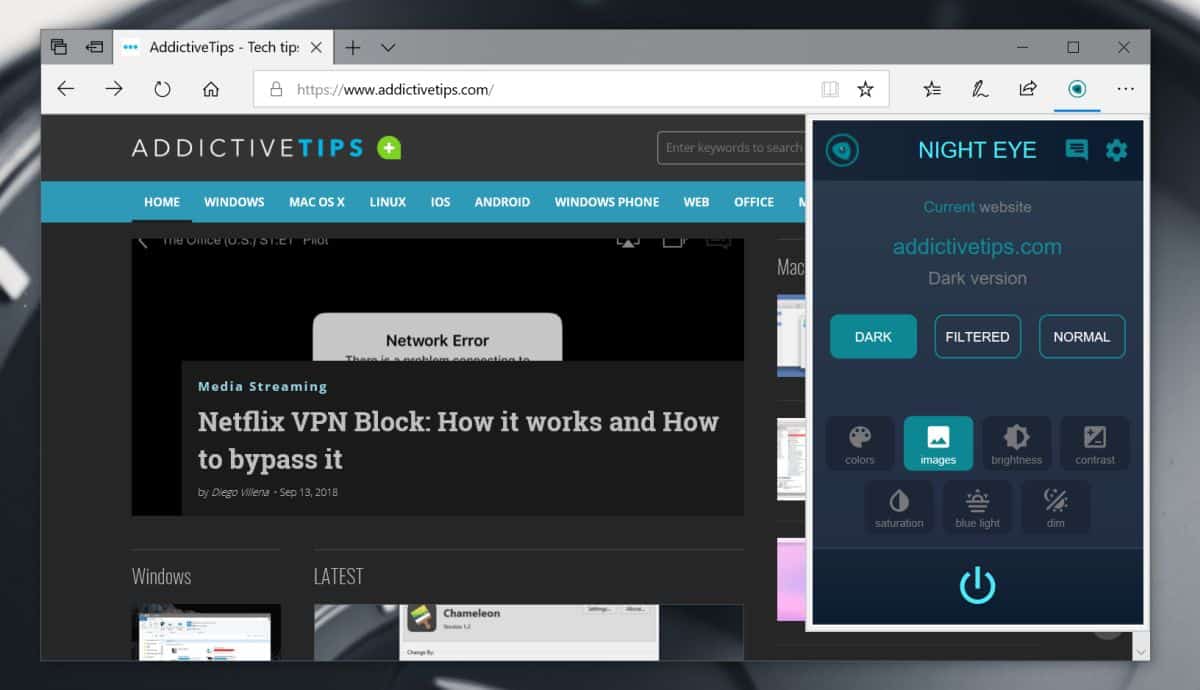 Night Eye is feature rich; it allows you to replace specific colors on a website with any other color of your choice. This is useful in the event that the dark mode makes the website difficult to read.
It also makes images appear a bit darker so that images that are mostly white, or that have a good deal of white or bright colors are also given a dark shade and are easier to look at. There's a dedicated brightness slider that allows you to manually adjust the brightness. By default, it is set to 50%. There are similar settings for contrast, saturation, blue light, and dim level.
There are few extensions, even for Firefox, that come this close to providing such comprehensive controls over the color and brightness of a website. What makes the extension all the more impressive is how well it works for just about any website. You can expect a website to get the dark mode right for websites like YouTube, Twitter, or Facebook but for lesser known websites, it can be hit or miss.
It's a shame that the extension cannot, due to technical limitations, change the color of the tab in Microsoft Edge. The somewhat minimal, almost laughably bad dark theme that Windows 10 does have doesn't do anything to the browser's interface to make it easier to use at night. The only thing that Windows 10 gets right with respect to working in a low-lit room is the Night Light feature which reduces blue light.
There are rumors that a dark mode is coming to Windows 10 but those rumors have been around for quite a while. In that time, macOS has managed to get a proper dark mode and Windows 10 users are still waiting on it.