Windows 10 Default Browser Keeps Resetting – FIXED (Solutions)
Windows 10 comes with a browser out of the box; Edge. Over the five years of Windows 10's life, the original UWP Edge app developed by Microsoft has been retired and replaced with a brand new, Chromium-based Edge. This Chromium version is the new default browser on Windows 10 but, you can still change it to any other browser of your choice.
Windows 10 will push Edge onto its users whenever it can but the option to change the default browser has always been there.
Windows 10 Default Browser Keeps Resetting
To change the default browser, you have to go through the Settings app. The option to change the browser is under Apps>Defaul apps.
The browser you want to switch to must already be installed on the system so that you can pick it out from a list of apps. If you've changed the default browser, but Windows 10 keeps resetting it, try the following fixes.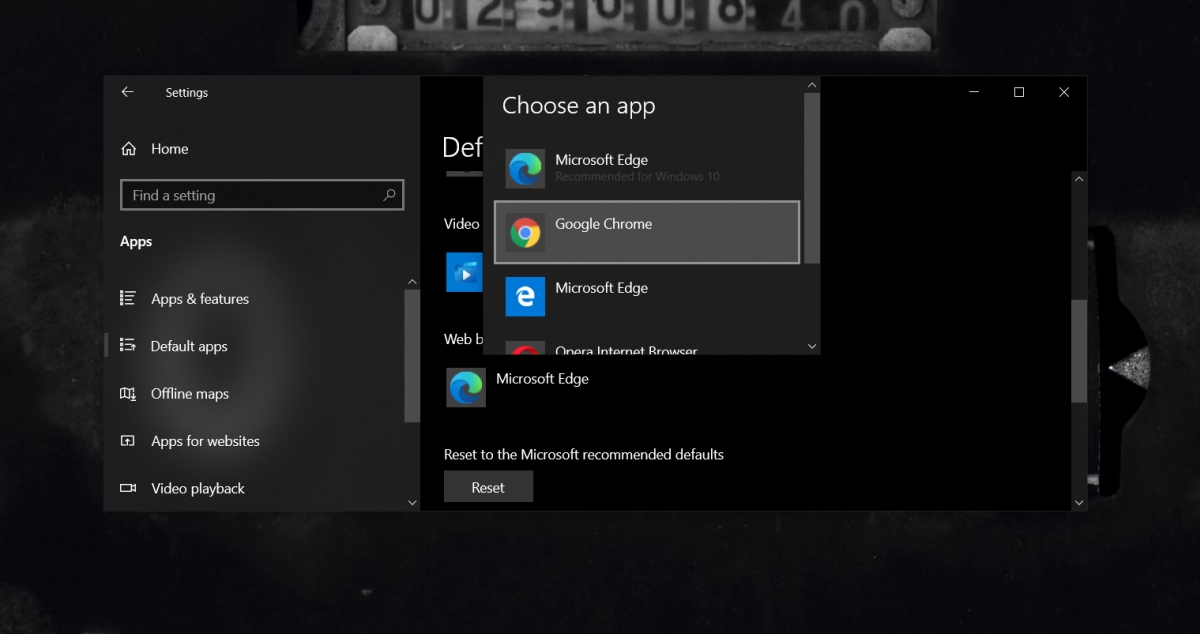 1. Use EdgeDeflector
Windows 10 lets users change the default browser for most actions but, for some actions e.g., web search in Cortana, the default browser setting may not always stick.
Change your default browser to any browser of your choice.
Download and install an app called Edge Deflector from Github.
Search for something in Cortana and select a web result.
You will be prompted to select a default browser.
Select EdgeDefelector.
EdgeDeflector will redirect all searches to the browser you've selected.
2. Remove Internet Explorer
Internet Explorer, while obsolete, is still a part of Windows 10. It also houses certain internet settings that you cannot easily access from any other app. It may be the reason the browser keeps resetting.
Open the Settings app (Win+I keyboard shortcut).
Go to Apps & features.
Click Optional features.
Select Internet Explorer.
Click Uninstall.
Change your default browser again.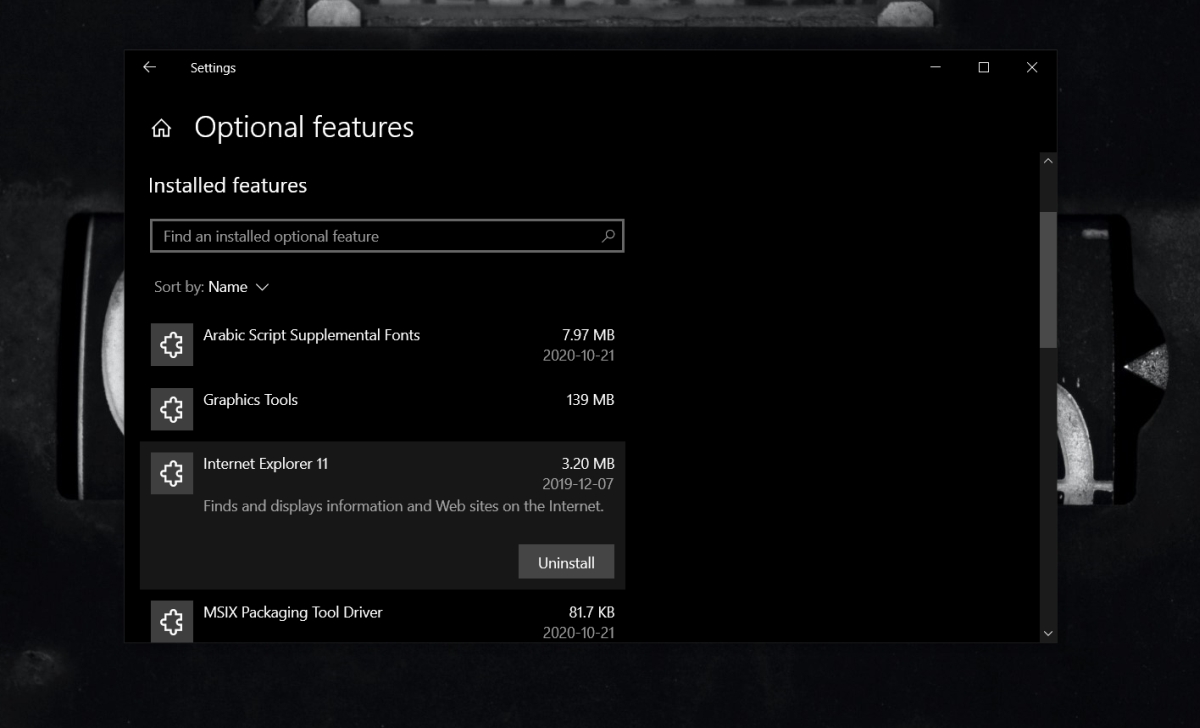 3. Run Explorer.exe as admin
You may need admin level privileges to change the browser even though the setting is a per-user settings.
Right-click the taskbar and select Task Manager from the context menu.
Go to the Processes tab.
Select Windows Explorer and click End Task.
In Task Manager, go to File>Run new task.
Enter explorer.exe and run the task with admin rights.
Once Explorer is running again, change the default browser and the change should stick.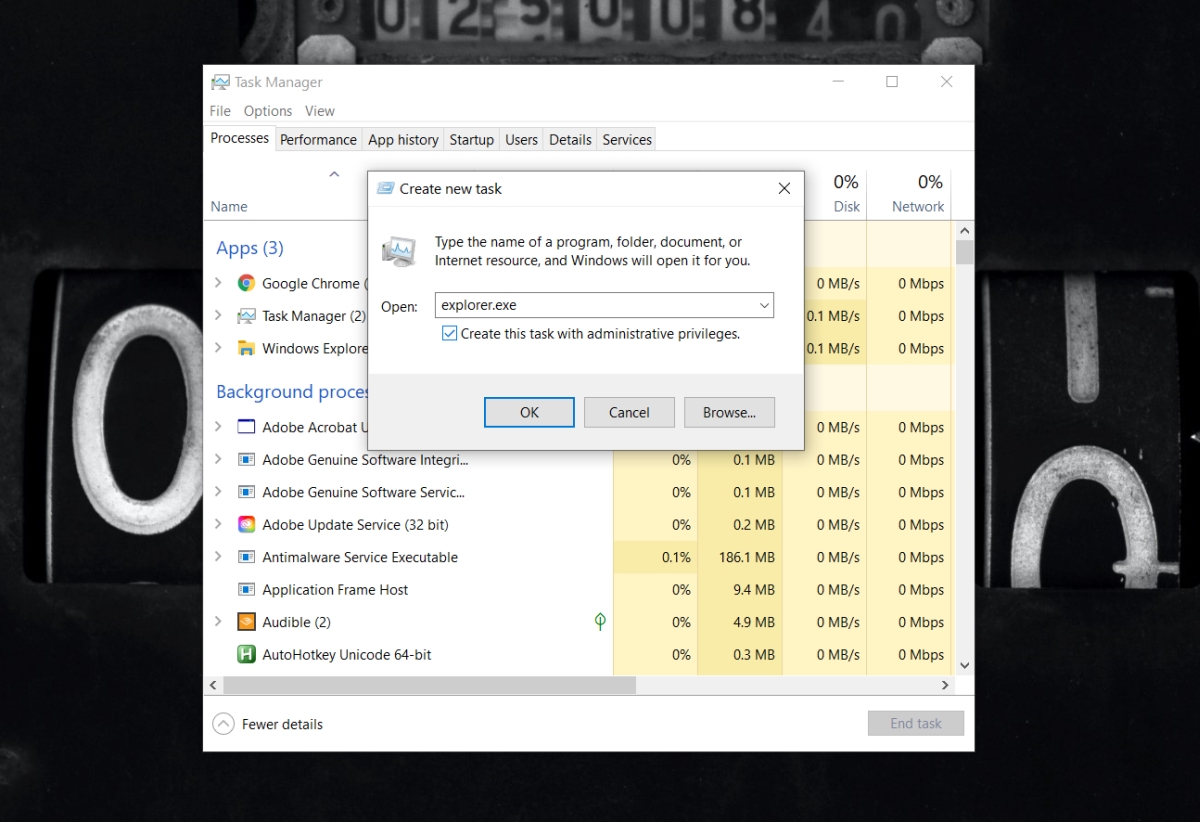 4. Create new user account
While not the best solution, creating a new user account can fix core problems like the browser resetting over and over. It is highly likely that there is something wrong with the user account which can happen.
Create a new account and change the default browser in it. The change will stick and you can change the new user into an admin account.
Conclusion
Windows 10 has had problems with setting default apps. They've grown less common over the years but it only takes a bad update or a failed update t break something on the OS and problems like this start to appear. Often, the best and long term solution is to create a new account.