Design And Print CD/DVD Covers For Free With DVD Slim
I like maintaining my DVD collection in an impeccable manner, which includes making sure that the DVD covers are not damaged or dull. Sometimes, the DVD cover for a good movie or TV Show can be a big disappointment for fans, while at other instances, a damaged cover really ends up ruining the look of a collection. Moreover, there are also home video collections that are easier to identify if you had a cover for them. When dealing with the aforementioned issues, one often finds it hard to create and print DVD covers. DVD Slim is a handy application that makes it easy to create all kinds of CD/DVD covers. It provides a list of disc types for creating covers, including CD/DVD 7mm, CD/DVD 9mm, Blu-Ray/HD-DVD, PlayStation 3, PSP, Nintendo Wii and others. Using this application, you can easily create and print disc cover for  your video, audio and game collections.
To get started, select a DVD cover type from the drop down list, so that the cover can be created according to the size of the disc type. For example, a DVD 9 cover will be bigger than DVD 7. With the help of this simple list, you can avoid the hassle of manually creating covers and adjusting the cover size.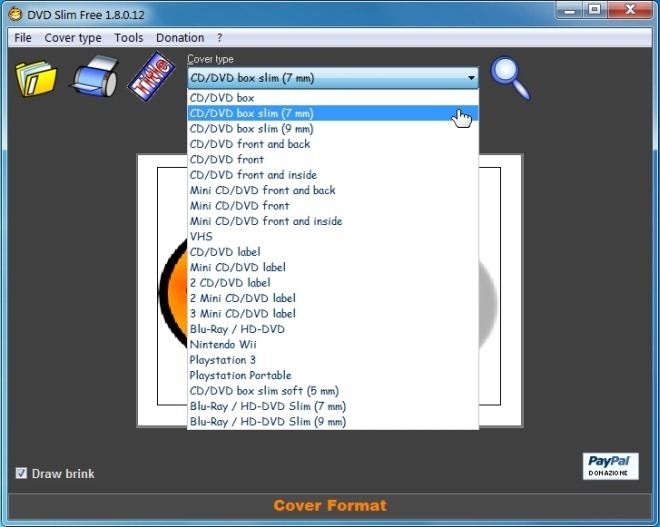 Now, click the folder icon or go to File –> open image to insert an image. You can also enable Draw brink option to give your cover an outline.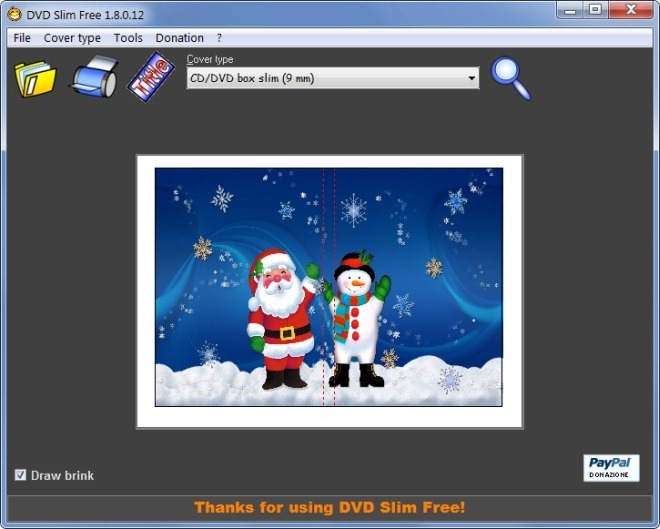 Click Title button to write a custom title for your cover. You can adjust font size, color, and other stylizing options to create a font that suits your cover. Once the title has been written, click OK to add it to the cover.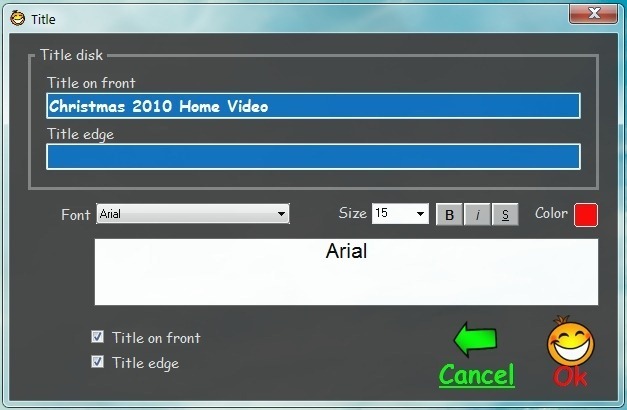 Finally, click the Print button, select a printer, quality and number of copies to print.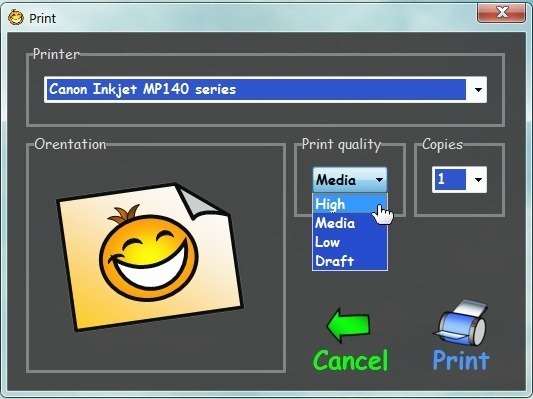 DVD Slim works on Windows XP, Windows Vista and Windows 7, and comes with a portable version, as well.