Device Doctor – Update Your Device Drivers
Windows is not so good at finding driver updates and when users start migrating to Windows 7 finding the right driver will become quite a challenge. In most cases Windows will search for drivers and give up after some time, thus showing "Unknown Device" prompt.
So how can you find the right driver? Most users have no idea what to do except Google the device name and search for the drivers manually.
Luckily, Device Doctor is a newly released free tool that comes to the rescue. It has a database of more than 13 million individual devices and computers, which means that it will practically find all drivers for your hardware and let you know if the latest driver is available.
You have to first hit Scan, it will then scan all hardware and their driver installed. Once the scan is complete, it will show a list of all drivers that needs to be installed and updated.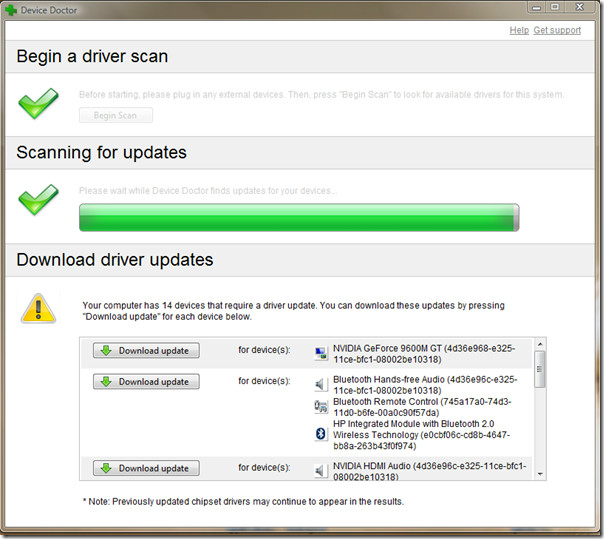 Hit the Download update button that appears before the Device name to download the driver instantly. Unfortunately there is no way to batch download all drivers in one click.
Most users keep outdated versions of drivers and don't care to update, this is a very wrong practice since their hardware can easily become a victim to exploits.
It works on Windows 7, Windows Vista, and Windows XP. Enjoy!