Differential Disk And File Backups With EaseUS Todo Backup Free v3.0
EaseUS Todo Backup is a famous backup tool with both  free and paid versions. We reviewed some great features before, such as, backing up system partitions and entire operating system, and complete hard drive. Todo Backup has recently been updated with even better features; version 3.0 brings differential disk and file backup utility, as well as, one-click system backup and restore support.
Perhaps the best change in the free version is the support for differential backup. A differential backup only saves the files which have changed since the last full back. For example, if you perform a complete backup on Sunday, the Monday backup will only save the files which have changed since Sunday. For this reason differential backups are quicker than full backups. To perform a differential backup, go to Backup tab, select a backup type (file, partition or system backup) and select Differential backup option (once a full backup has been performed earlier). The backup procedure is more or less the same as the older version. You can see our earlier post to check out the backup process using EaseUS Todo Backup.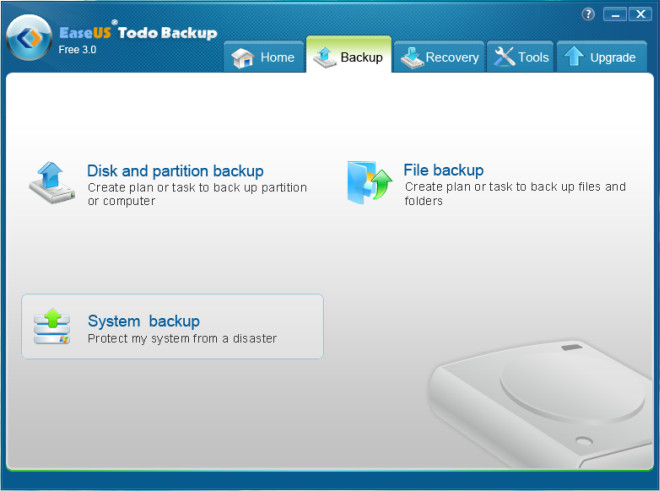 Todo backup now allows users to create and restore backups in a single click. For example, if you have created a backup, go to Backup Managment option (from Home tab), select the backup name and click Run Now. Similarly, click on Recover button, select the backup title and click Next to begin the recovery process.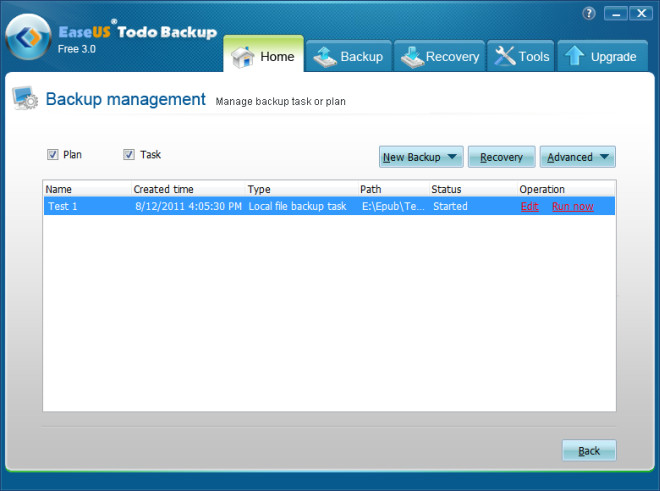 This feature is similar to the default backup utility in Windows 7 which merely requires clicking the Backup option for creating or restoring a backup, i.e. once a full backup has been created earlier.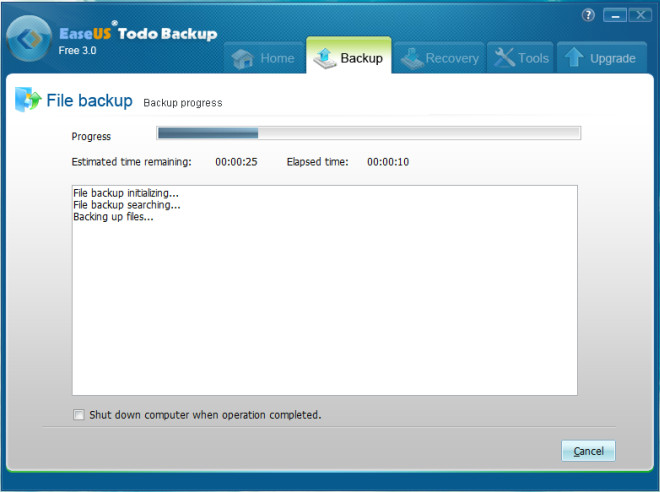 Unfortunately, some of the new features are not available in the free version and require one of the four paid versions to work. These include backup for MS Exchange and SQL, backup and restore of a system with a snapshot, and support for Windows Server family, including Windows server 2003 and Windows server 2008. The cost for the paid versions of EaseUS Todo Backup are as follows: Workstation ($39), Server($199), Advanced Server($299), Technician ($799). EaseUS Todo Backup Free works on Windows XP, Windows Vista and Windows 7.
Download EaseUS Todo Backup Free