Disable The Maximize-Minimize Windows Animation In Windows 7
The Maximize-Minimize window animation was first introduced in Windows Vista and has made its way to Windows 7 as well.  No doubt it is a cool feature and give a sleek eye-candy look and feel, but on the other hand it really isn't as important if you running a low-end computer. Disabling this effect is really easy and as a result it will make it more speedy and responsive.
Click the Start menu, type SystemPropertiesPerformance and hit Enter.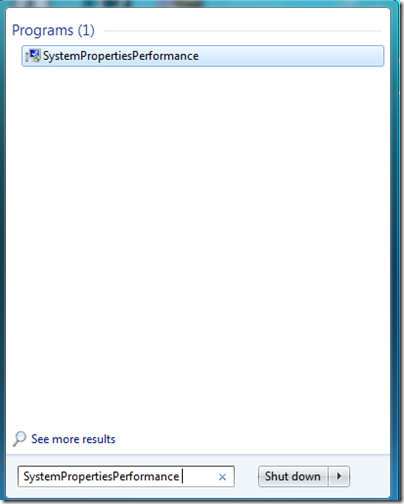 In the Performance Options window, under the Visual Effects tab, locate and uncheck Animate windows when minimizing and maximizing.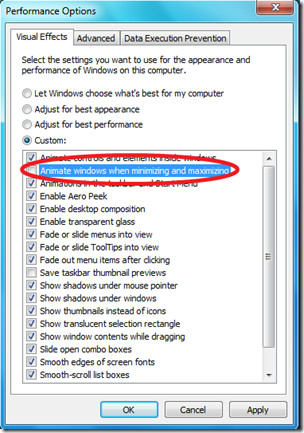 Click OK and you are done. If you are looking for more Windows 7 Tweaks to speed up system performance, we have covered 12 ways here. Enjoy!