Disable Windows 7 SuperFetch
Yesterday I explained about both Prefetch and Superfetch. Both Windows Vista and Windows 7 contains Superfetch since it is more advanced and uses more complex algorithm.
Windows 7 Superfetch is in fact better than Vista's, it doesn't start caching instantly the moment you log in. It would wait a few minutes and then start loading the your system's memory with the applications you use most often. In order to increase the performance of Windows 7, the priority of superfetch has been slightly reduced.
We do not recommend disabling SuperFetch in Windows 7, but if you are a gamer who needs slightly more memory or just an advanced user who doesn't need SuperFetch, then you can disable it.
The process is very straightforward, load the Services window by typing services.msc in Start Search. Once open, locate the SuperFetch key.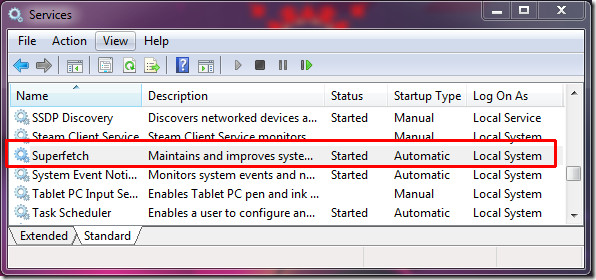 Now double-click the SuperFetch key and it will open the Properties dialog window. Here you can Disable it by changing the dropdown to Disabled. There is another interesting option called Automatic(Delayed Start), this will start superfetching after quite some time during startup. To stop superfetching immediately, hit the Stop button.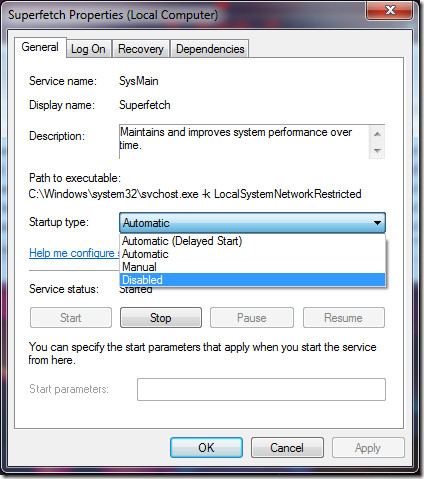 Like I said above, this is not recommended but it might be helpful to someone looking to disable it.