Display MS Outlook Calendar And Tasks Items On Desktop
If you use MS Outlook to mark your calendar or note some tasks then there is a good news for you. DeskTask is a free tool for Windows that displays all your Microsoft Outlook Calendar and Task items on your desktop. With this tool you can now now manage the Calendar and Tasks straight from the desktop instead of having to visit MS Outlook over and over again.
Since I don't use MS Outlook for tasks and calendar, I have grabbed the following screenshot from the developer's site.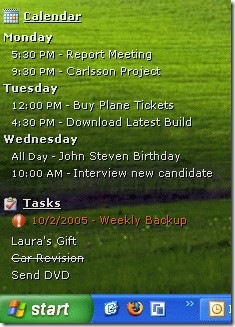 Note that this software has some known issues such as during Refresh, the window from the desktop will hide automatically. To restore it back, select Restore Position from the system tray context menu.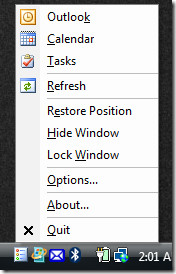 You can always change the position and other settings by going to Options. You can also choose the time to refresh, assign refresh hotkey, select color/fonts, and set various options of Calendar and Tasks by going to their respective tabs.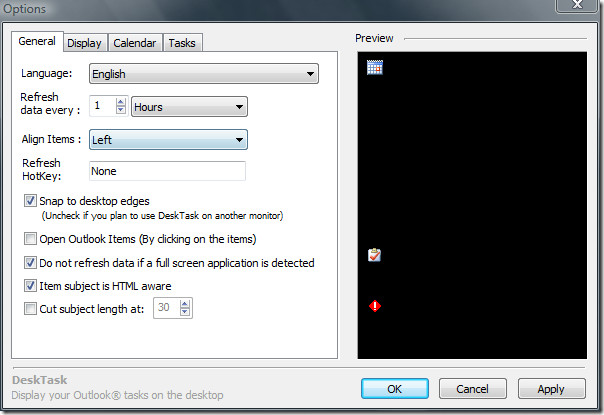 Overall it is nifty little utility for those who use MS Outlook 2000/2003/2007 to organize their events via calendar and tasks. It works on Windows 2000, Windows XP, Windows Server 2003, Windows Vista, and Windows 7.
Enjoy!