How To Display Text On Windows 7 Taskbar
By default, the Windows 7 Taskbar only displays the icons for the running applications, hence sometimes it is difficult to judge what new applications are running unless you open them. However, Windows 7 allows you to switch between apps icons and apps' icons & labels on taskbar. If you want to show application name along with its icon on taskbar, you can choose to show labels with apps' icons.  It is very simple to enable text to be displayed on the Windows 7 Taskbar buttons. Please go through the following simple steps to enable apps' labels.
First of all, right click on the Taskbar and choose the Properties option.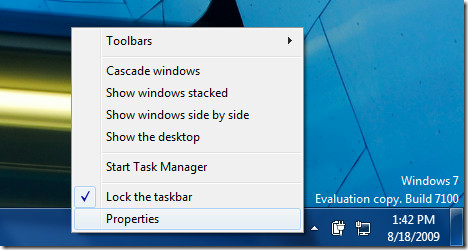 The Taskbar and Start Menu Properties box will be displayed, choose Combine when taskbar is full in the Taskbar buttons drop down options.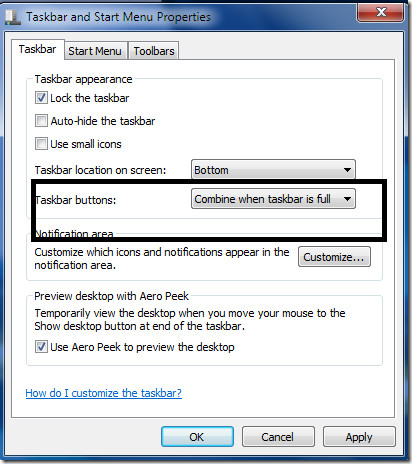 Click Apply and see the results on the task bar.

If you want the icon to become smaller like Windows Vista , then check the option Use Small icons in the The Taskbar and Start Menu Properties box. Enjoy!