How to display Windows 10 build information on the desktop
If you've ever run a beta or Insider build of Windows 10, you know that the build information is displayed at the bottom right of the screen just above the system tray. This information is vital because these builds expire after 30 days and users running these builds need to update their build after that. On stable versions of Windows 10, this information isn't displayed but, if you need to display Windows 10 build information just like it is displayed for Insider builds, you can do so with a simple registry edit.
Note: if you're just looking for a quick way to look up the build information, you can do so from the run box. Use this method if you need the information to be displayed at all times so that it is automatically included in screenshots or screen recordings.
Display Windows 10 build information
Tap the Win+R keyboard shortcut to open the run box. In the run box, enter the following and tap Enter.
regedit
This will open the registry editor. Once the registry editor is open, navigate to the following key.
HKEY_CURRENT_USER\Control Panel\Desktop
Under this key, look for a value called PaintDesktopVersion. Double-click it and set its value to 1. Once that's done, you will need to restart your Windows 10 PC, or you can restart Explorer.exe.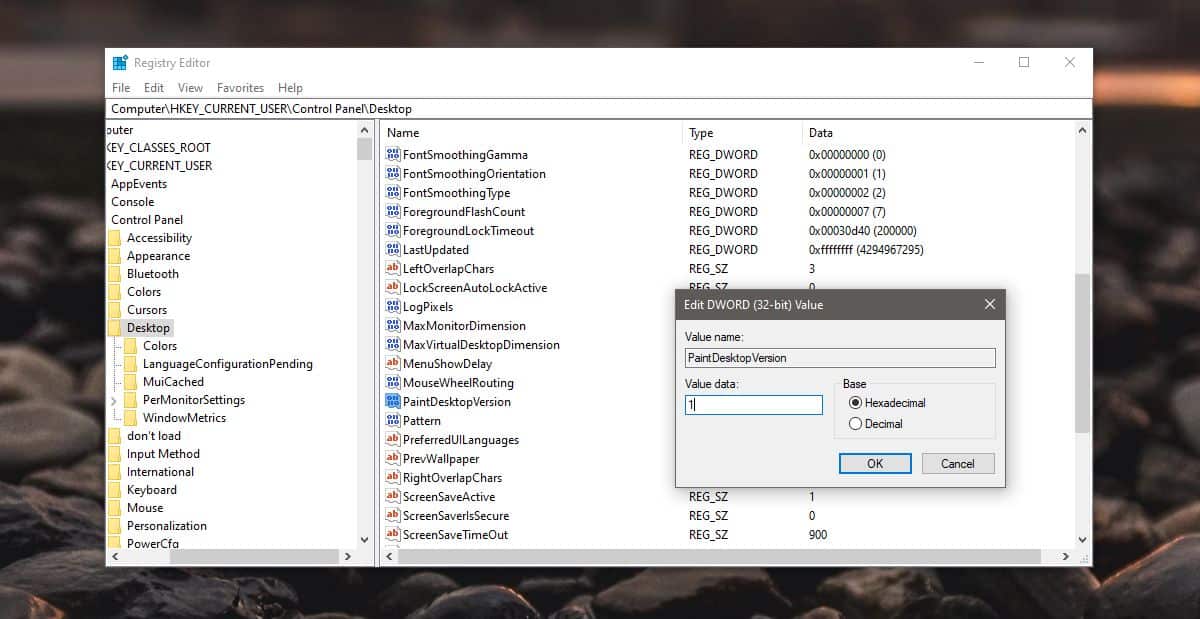 When you boot back to your system, you will see the build information at the bottom right of the screen, just above the system tray. The information will tell you what edition of Windows 10 you have i.e., Home or Pro, the build number, the version number accompanied by the date it was released on. The information isn't in the most user-friendly format.
From the screenshot below, the build number is 18362. The 19H1 indicates the year and the year half in which the release was ready, officially. So 19H1 means the first half of 2019. The 190318-1202 is the version. You should know that if you're running Windows 10 1909, this information will display build numbers for the previous build. This is not a bug. It is intended behavior because while users treat 1909 as a major feature update, Microsoft has termed it a bug-fixing update. As such, this build information will not update until the first spring/summer update for Windows 10 this year.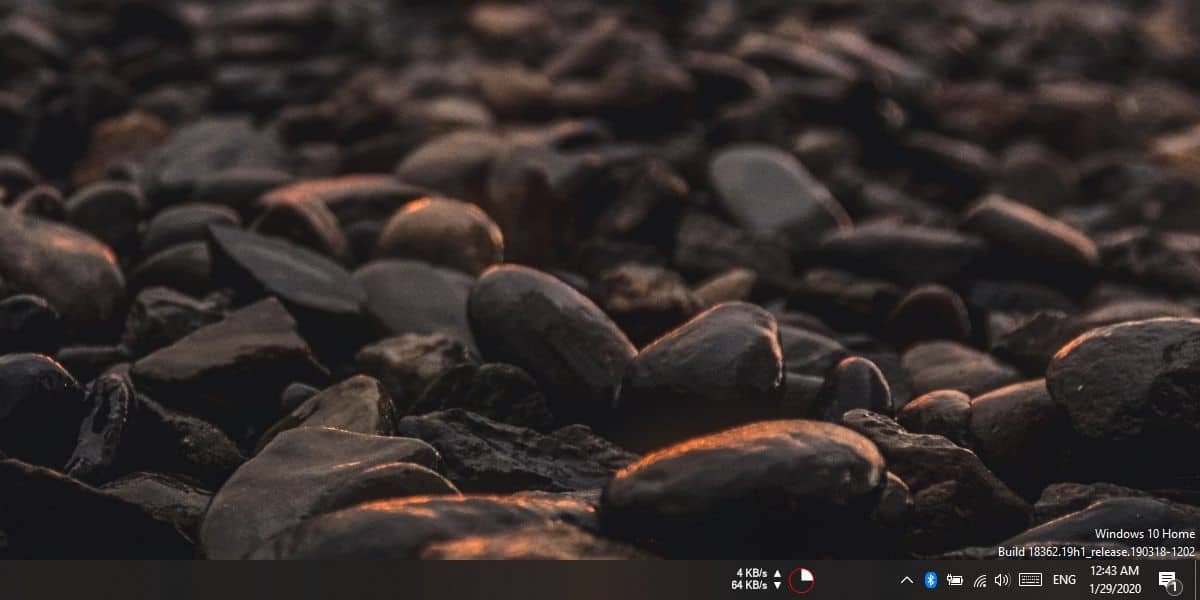 If this defeats the purpose of adding the build version to the desktop, you can manually add it as simple text with Rainmeter.
Build information isn't typically meant to be used/referenced by end-users so unless you know how Microsoft is currently treating and numbering builds, this information may not make sense to you, or it might not be what you're looking forward. Microsoft doesn't always have sensible version numbers, remember that there was no Windows 9.