Drops Offers Unlimited File Upload Storage And Online File Viewer
Drops is a simple file uploading and sharing desktop tool developed on Adobe Air, allowing users to upload unlimited number of files. Unlike other apps, it doesn't restrict user in terms of total online space, however, you can only upload 30MB of data per each file. Drops is designed for users who want to share their uploads with colleagues and friends online without having to configure cloud based storage settings. You sign up with the service (takes hardly a minute, as it needs only email and password), and drag files which you wish to share over its UI, it will automatically start uploading them and show shareable links on the main interface, which can be directly accessed.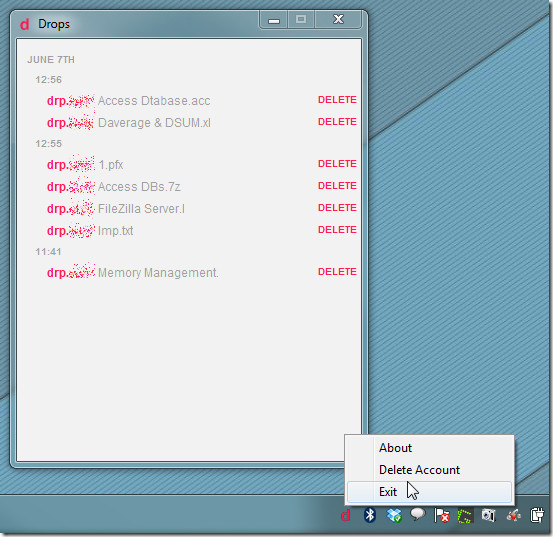 Additionally, Drops online viewer supports a slew of file formats ranging from programming language source codes, documents, images and so on. You can also stream uploaded audio tracks and watch saved videos from your web browser. The short URL link generator generates uploaded files links in a file uploaded order, so you won't have to check the URL each time to open or download the uploaded file.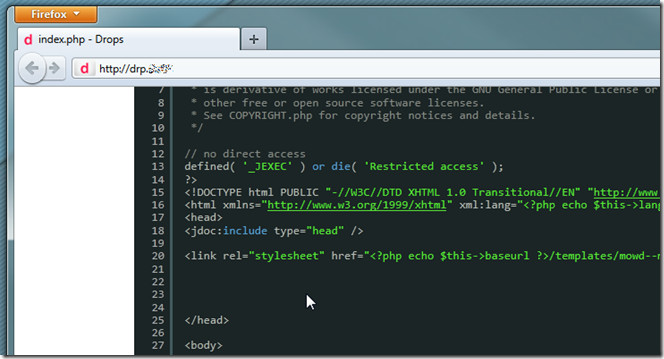 Drops works on all OS platforms; Mac, Windows, and Linux, provided you have Adobe Air installed.