Easily Create & Manage Cascading Context Menus With Argument Support
The right click context menu allows us to greatly reduce the number of clicks by providing us with shortcuts to our favorite and most used applications. This decreases the amount of time spent on navigating to and then opening programs, and increases our productivity. By default, Windows provides you with some basic global as well as format specific options in the right click menu, such as changing view, accessing the properties and copy/cut/paste for files and folders. Previously, we have covered some very good context menu editors, such as Context Menu Editor, feature specific context menu editors like New menu Editor (only for adding and removing objects from the New context menu), and additional menus in the context menu, including Moo0 RightClicker. Today, we are adding another portable application to the list of context menu editors called Right Click Cascading Menu Creator, which provides users with the simplest method to add and manage cascading menus to the right click context menu. It lets you add items to the cascading menus by just a few clicks.
The application allows you to add files, folders and application shortcuts to the context menu with cascading. You can add all the shortcuts to the same menu, or create multiple menus depending on your requirement. Moreover, you can use custom icons for each cascading menu and application shortcut added through the application.
The interface has File and Tools menus at the top, while Add Cascading Menu, Edit Menu, Remove Menu, Add File, Add Folder, Edit Item and Remove Item buttons and a drop down menu to toggle the Mode between Simple and Advanced is available below it. To add a cascading menu, select Add Cascading Menu from the top, enter a name, and click Add Menu.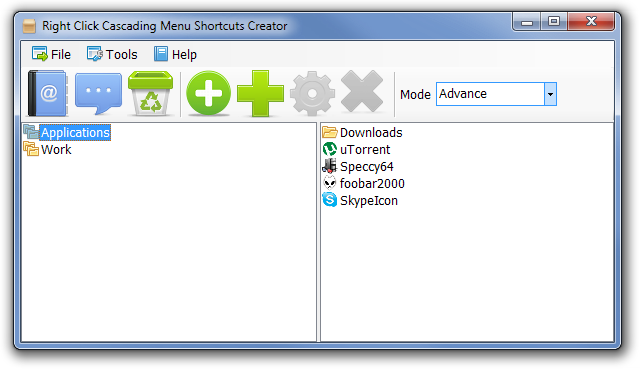 To add a shortcut to a pre-existing cascading menu, right click it and select Add file from the menu. Note that if Simple mode is selected, you can add shortcuts just by specifying their name and path, where as the Advanced mode allows you to also add Arguments to the shortcut.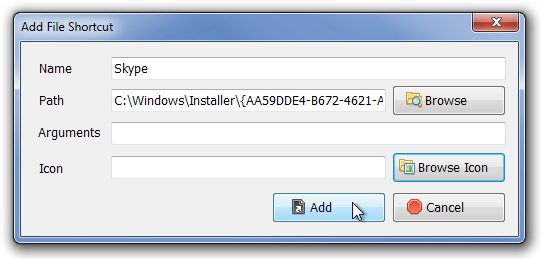 All the added cascading menus and their corresponding items are instantly accessible from the right-click menu.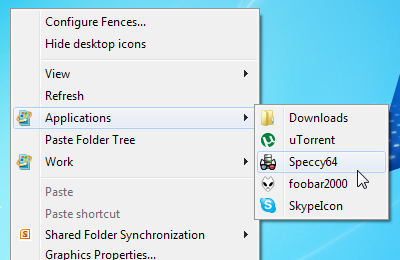 One important option missing in the application is that you cannot specify the location of the new menu or option in the right click context menu. We hope that the developer will include such option in the next release of the software. Right Click Cascading Menu Creator is available as both installable and portable versions, and works on both 32-bit and 64- bit versions of Windows 7.
Download Right Click Cascading Menu Creator