How to enable 802.11n mode on Windows 10
Wireless adapters are the device responsible for connecting to a wireless connection on your desktop or laptop. These devices come in different models with a handful of manufacturers making them. As with any hardware component, there are different models available even when dealing with just a single manufacturer and these models have different capabilities. A modern wireless card will be able to support the latest/fastest network transfer speeds however you might need it to use the 802.11n standard. Here's how you can enable 802.11n mode on Windows 10.
You should know that 802.11n is slower than 802.11ac. If you're looking for faster network transfer speeds, you should stick to the ac standard however, if you have other network hardware that doesn't support this standard, you probably are not getting the benefit of the n standard on one system alone. It might be a good idea to use the 802.11n mode instead.
Check wireless adapter specifications
If your wireless adapter supports ac then it automatically also supports the n standard as all ac adapters are backward compatible. To be sure, you can look up the specifications for your wireless adapter. Open Device Manager and expand the Network Adapters group of devices. Look up the name of your adapter and then check its specifications.
There is unfortunately no other way to check this information although, just the name of your adapter might give the information away. For example, if your adapter's name has the AC letters in it, that means it supports the AC standard.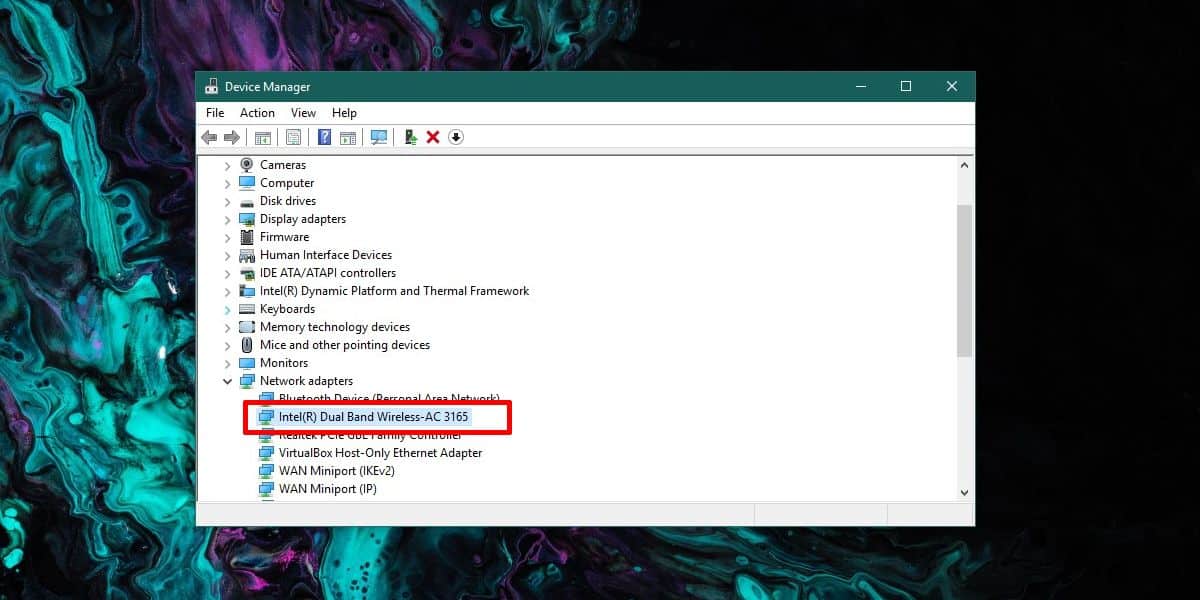 Enable 802.11n mode
Open Device Manager and expand the Network adapters group of devices. Look for your wireless adapter and right-click it. Select Properties from the context menu. Go to the Advanced tab. If you have a new wireless adapter model, it very likely is using the 802.11ac standard.
On the Advanced tab, look for Wireless Mode. It may be accompanied by the standard that it will enable as is the case in the screenshot below. You can see that the wireless mode for both the n and ac standard is combined into one. You may get something similar or you might see two different options for it. Go through the entire list. Once you find the wireless mode option that enables the n standard, open the dropdown next to it and select Enabled or 802.11n.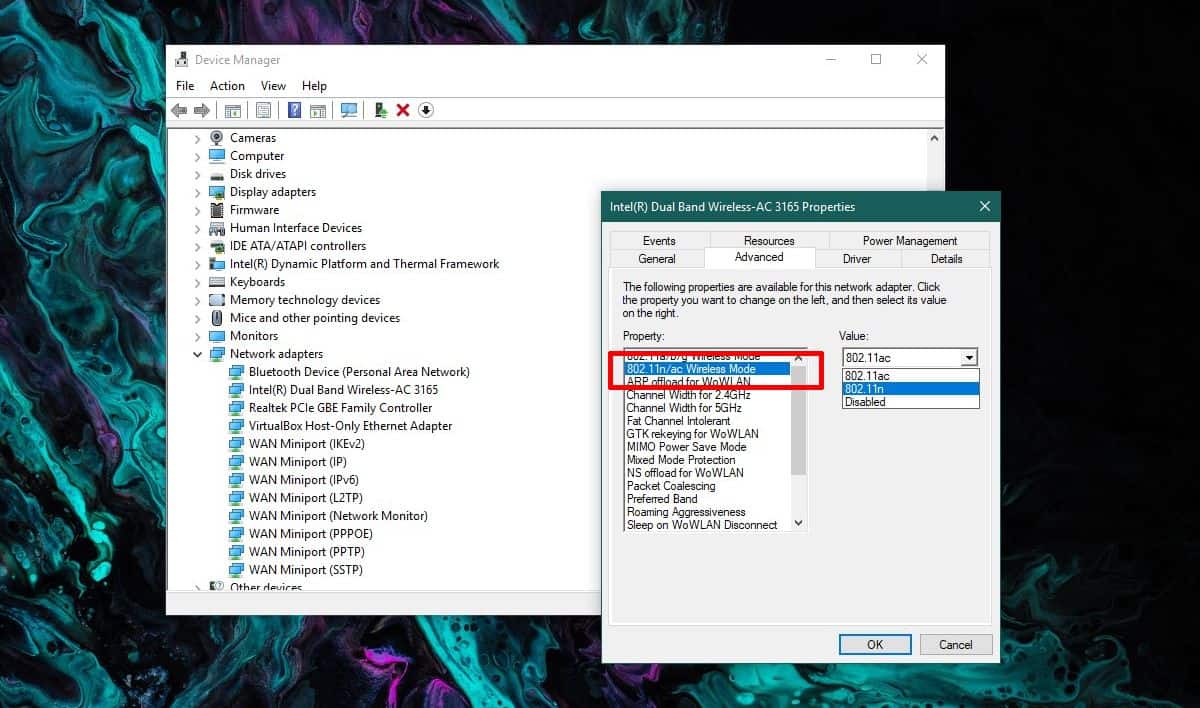 Once again, the benefits of a file transfer standard require that all the devices that you're communicating with and your router all use it. Check your router's specifications to see which one it supports.