How to choose a browser to open links on macOS
When you click a link in any app on macOS, it opens in your default browser. That is the point of setting a default browser however, if you tend to use multiple browsers and would prefer to choose a browser each time you open a link, you should install Browserosaurus. Browserosaurus is a free macOS app that lets you choose a browser to open links when you click them.
Choose browser to open links
Download and install Browserosaurus. When you install it, you will have to set it as your default browser, This allows the app to intercept all requests to open a browser and allow you to pick the one you want to use.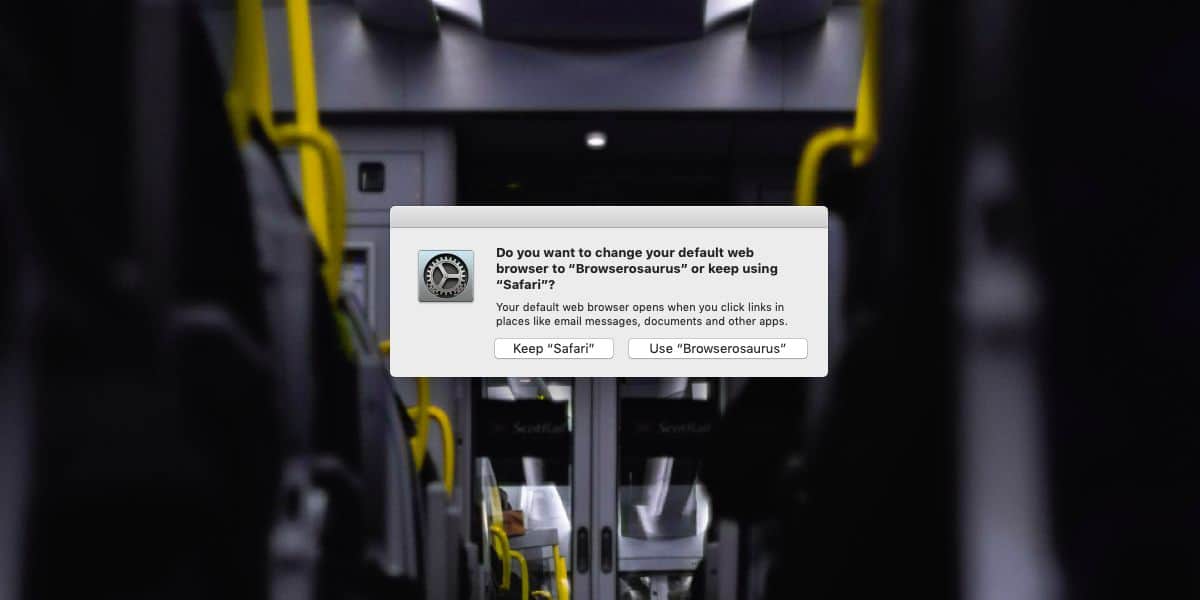 Open an app with a link in it. You can try it out by pasting a link in Notepad. Click a link and you will see a pop up appear. This pop up lists the various browsers that are installed on your system. The app will automatically detect them and no intervention is needed on your part. There's also an option to copy the link to your clipboard.
You can click a browser to open the link in it, or you can use the keyboard shortcut indicated under a browser's name to select it.
The app has one exception; browsers. It can intercept requests to open links by other types of apps but if you happen to click on a link in a browser window, you won't see this pop up. The link will open in the same browser. This is a limitation but not one that makes the app useless.
If you receive links over different types of apps e.g., Slack, Skype, Messages, etc., you can easily choose which browser to open them in.
If you find Browserosaurus useful, you should add it to the list of apps that run at startup. The app itself doesn't have an option to run at system startup so you will have to do this manually. If you favor a certain browser on your system over others but would still like to choose one when you click a link, you can add your preferred browser as a favorite in Browserosaurus.
To add a browser as a favorite, click the app's icon in the menu bar and go to Favorite and select a browser there, or select the copy to clipboard option.
Browserosaurus is free but the dev asks that you make a small contribution, if you can, to help support development.