How to enable Protected Media Playback in Edge on Windows 10
Edge isn't going to be winning any awards for innovation any time soon. The browser is still young and Microsoft is already planning on rebuilding it. That said, there is one area where the browser does beat out the competition; Netflix. Edge lets you watch Netflix in UHD which neither Chrome nor Firefox support. It also lets you watch Apple Events on a Windows 10 PC so again, it does have its advantages. If you're trying to watch Netflix in Edge, and keep getting the 'enable Protected Media Playback' message, it's pretty easy to fix.
In fact, Netflix links you to the solution. Unfortunately, the solution is out-dated because Microsoft likes to move the settings around for just about everything. Here's how you can enable Protected Media Playback in Edge.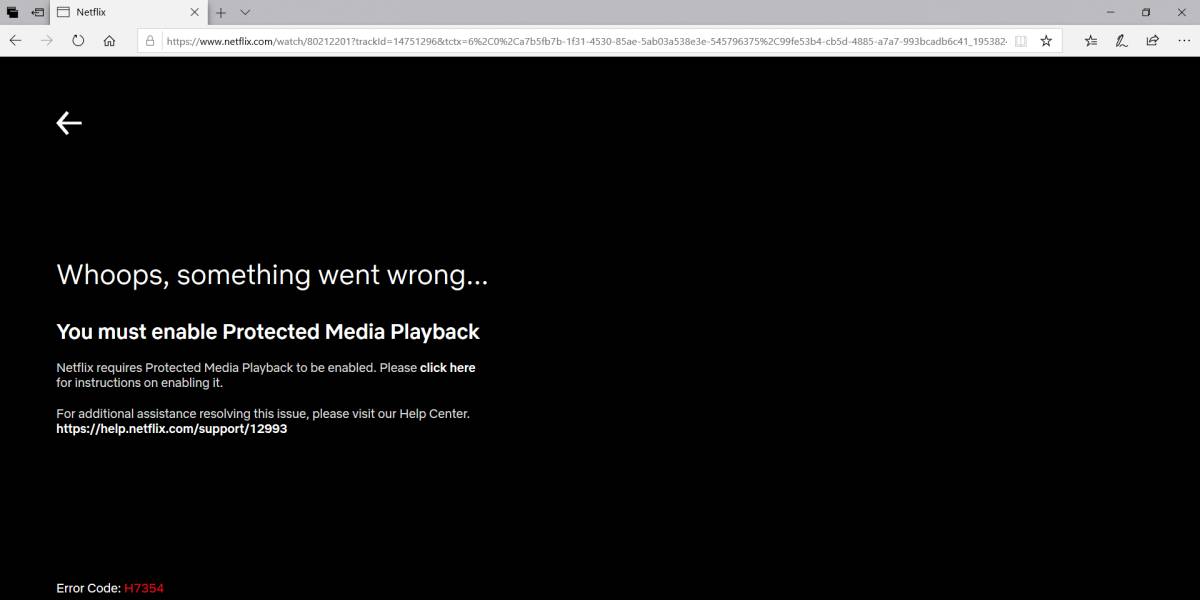 Enable Protected Media Playback
Open Edge and click the more options button at the top right. From the menu, select Settings.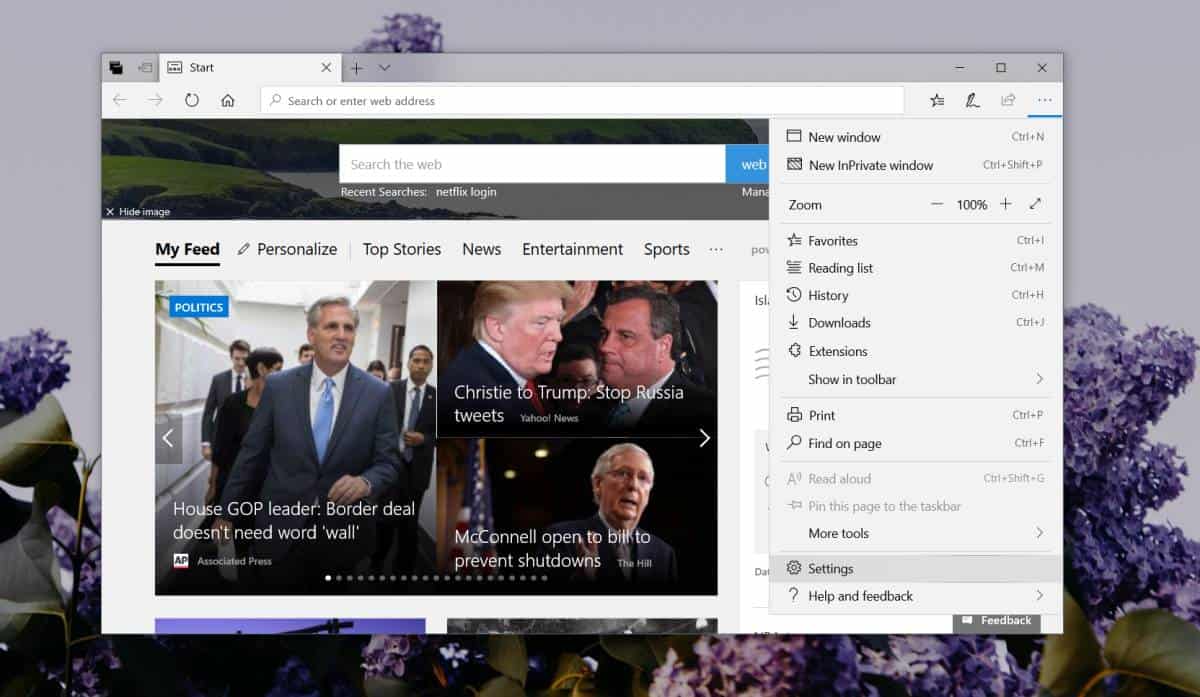 On the Settings panel, select the Privacy & security tab. Scroll down to the Media Licenses switch, and turn it on to enable Protected Media Playback.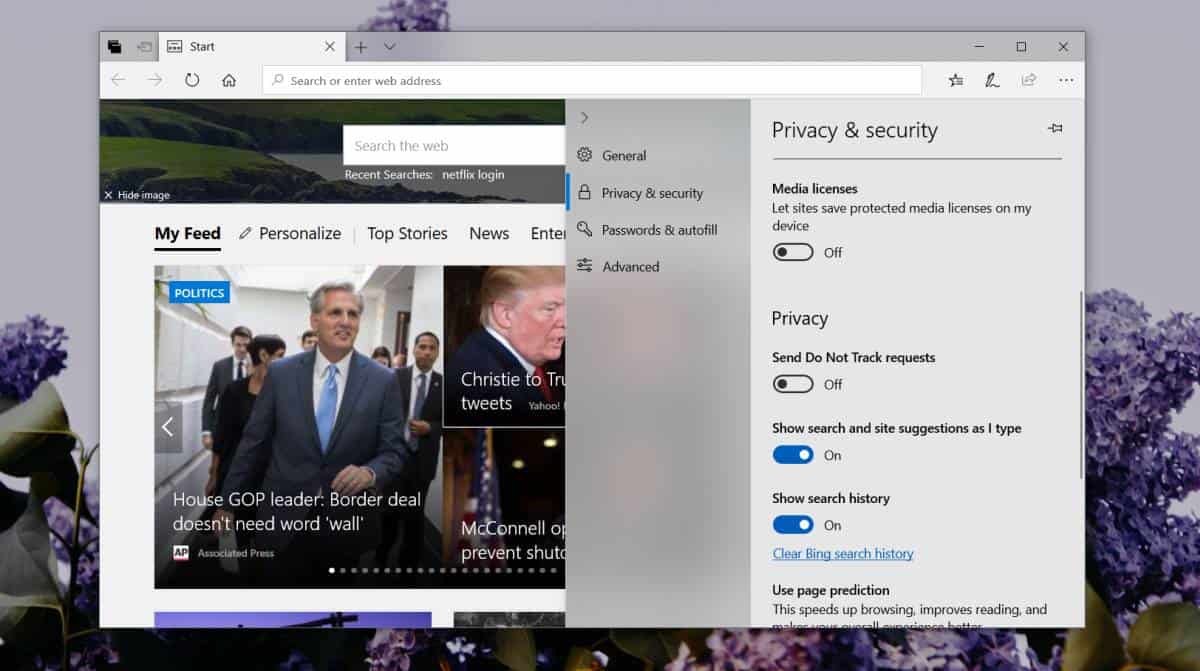 This should fix the problem however, if you're still unable to play Netflix, check if you're using a proxy or VPN service. Netflix doesn't play nice with these services and actively tries to block them. It's had a great deal of success at it too and the result is often playback errors that aren't really related to your VPN or Proxy use. You could get any sort of generic error that has a simple solution but it won't work because the underlying problem is the VPN or proxy that you're using.
If disconnecting the VPN or proxy fixes the problem then you're going to have to watch Netflix with it disabled. This can be a problem since a lot of users turn to VPNs so they can access regionally restricted content on Netflix.
If you're looking to do the same but your VPN of choice is being blocked or is causing playback errors, consider switching to one that can actually push back against the Netflix VPN crackdown. You have a few affordable options to choose from and if you pick a good VPN service, you will not run into any more errors.
A good robust VPN will not only let you watch Netflix in any browser of your choice, it will also ensure that the streaming quality remains good, and that it isn't blocked out of the blue leaving you with nothing to binge on.