Enable Shutdown Event Tracker In Windows 7
The Shutdown Event Tracker is a workstation or server feature. It helps you track the reason for system shutdowns,  you can then use this information to analyze shutdowns and thus it helps you in developing a more comprehensive understanding of your system environment. By default, this feature is not enabled in Windows 7, simply follow these steps to enable this feature in Windows 7.
Open the Group Policy Editor by clicking Start Orb, then type gpedit.msc and hit Enter.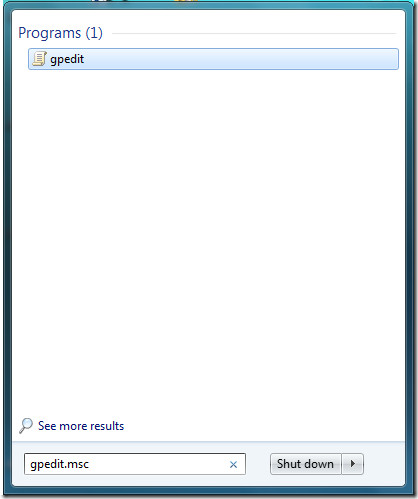 Once the Group Policy Editor is loaded, navigate to Computer Configuration > Administrative Templates > System option. Now you will be able to see the option Display Shutdown Event Tracker policy in the main window, double click it to change the settings of this parameter.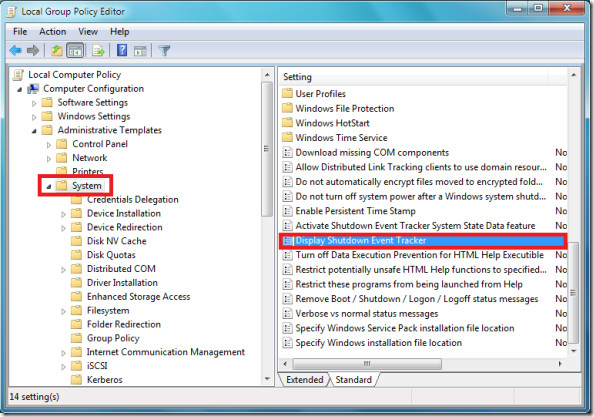 Now, choose the Enable option in the next window and that's it.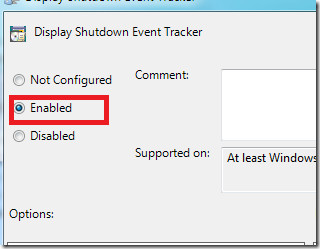 Now whenever you will shutdown your system, you will need to provide a reason for it.