Equation Editor In Microsoft PowerPoint 2010
Equation Editor lets users add common mathematical equations to their documents. You can also use it to create your own custom equations by using library of mathematical functions. It is very useful tool that was also available in older versions of Microsoft Office, not as default but as an addon. It was included as a part of MS Office 2007, but was only limited to MS Word. Now the MS Office 2010 extends this feature to PowerPoint as well.
Now, lets explore how we can use it in PowerPoint 2010,  first of all launch MS PowerPoint 2010 and click Insert . You will be able to see Equation editor option as shown in following screenshot.

Now it is very easy to add different types of formulas and equations. Just click the drop down button located under Equation option.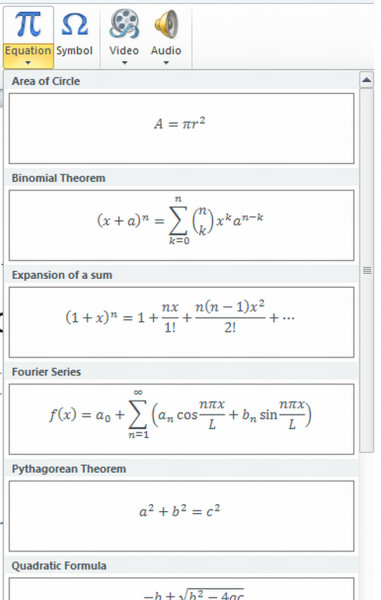 Choose your desired type of equation and here you are ready to add mathematical equations and formulas to your presentations. Enjoy!