How to extract a single page from PDF files
Creating PDFs isn't the easiest job. The format may be easy to view but creating files in it is often complicated. Having to install additional apps to make simple edits is an unnecessary part of dealing with these files. If you need to extract a single page from a PDF, you can install a free PDF editor, or you can use your browser.
Most browsers will let you print a web page or any other file they can open to a PDF. Chrome definitely has this feature and you can use it to extract a single page from a PDF.
Extract a single page from PDF files
Open the PDF that you want to extract a page from in Chrome. Click the print icon in the bar at the top. In the Print dialog box, you can choose how the document is printed. One of the options that you can customize is which page is printed. Open the range of pages dropdown and select 'Custom'. Enter the number for the page that you want to extract.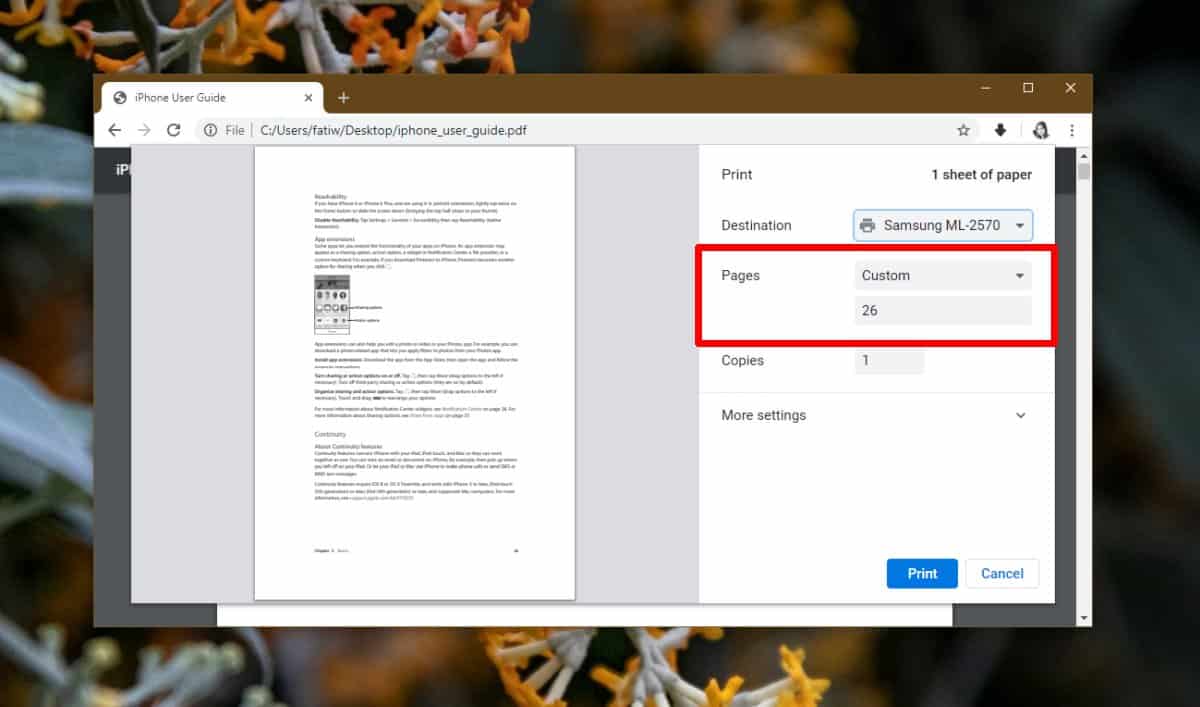 After you select the page you want to extract, open the printer selection dropdown and select the 'Save as PDF' option. Click Print, and select where you want to save the file. You can give it a different name if you want to.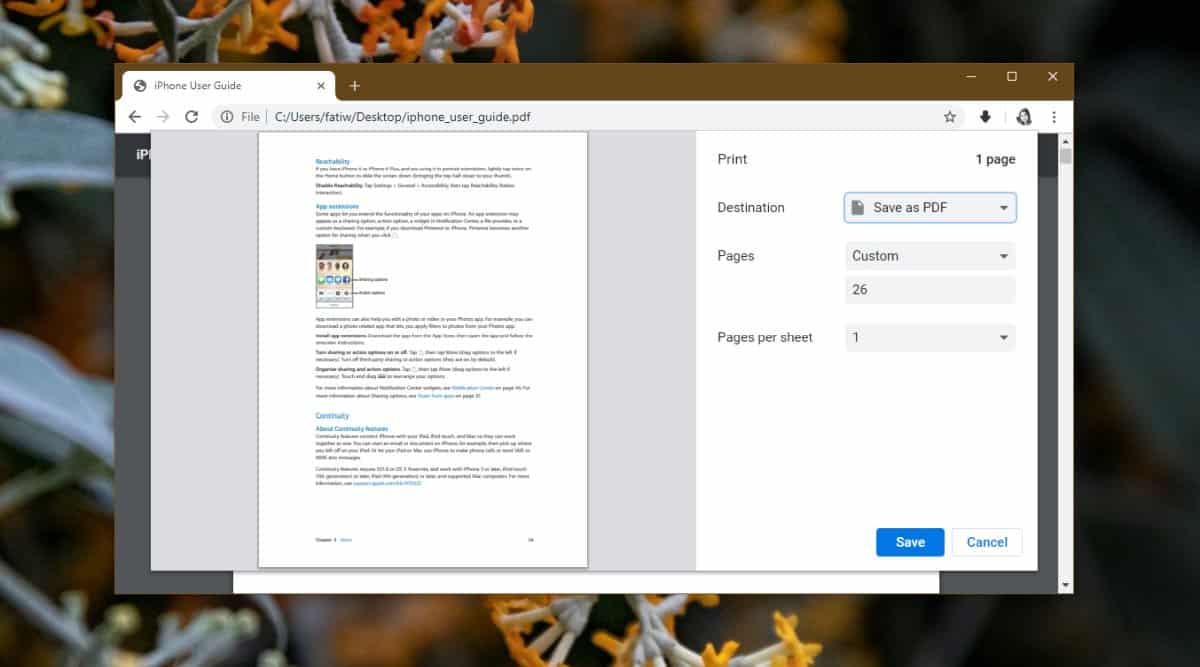 When you open the file, it will have just the one page that you selected in the print dialog box.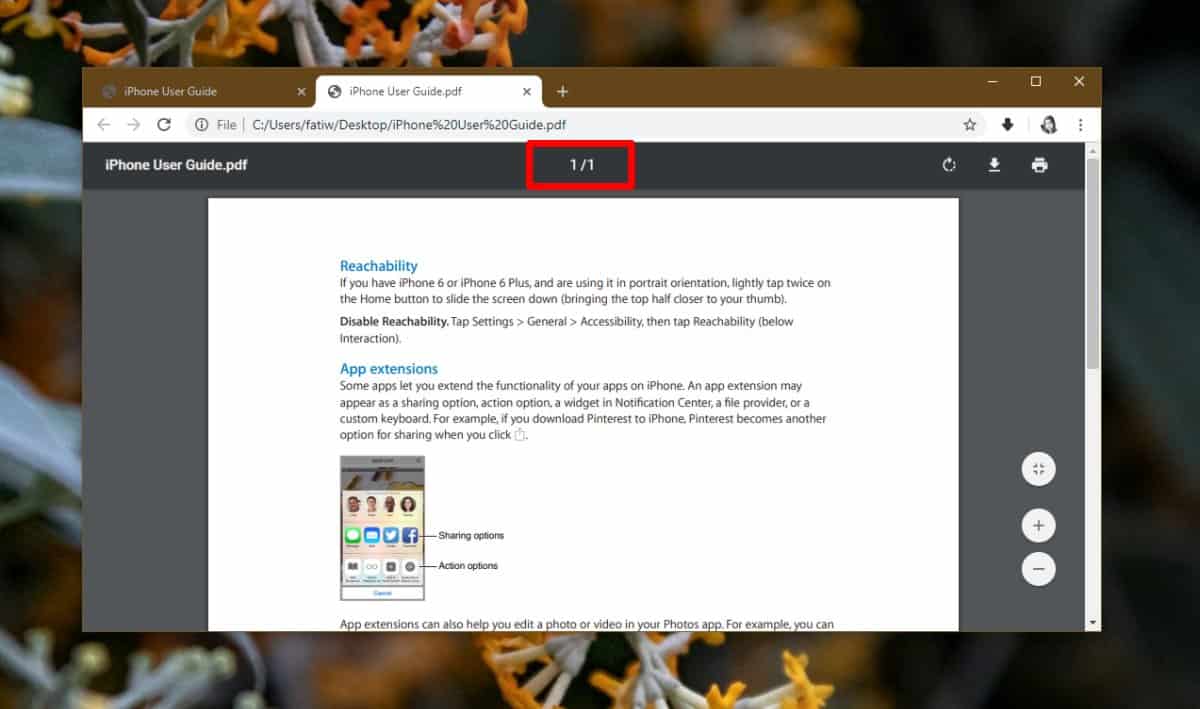 This same option will work on most modern browsers. Both Firefox and Edge have it. You will need to dig around in the controls a bit or you can always tap the Ctrl+P keyboard shortcut to bring up the print dialog.
Most operating systems have some sort of app that can open PDFs and you can use that app as well to the same end. On Windows 10, you have Edge and on macOS, you have the Preview app. Both make use of the print dialog/settings that they support and the option to selectively print a single page is basic to the print dialog.
This same trick can be used to extract a series of pages from a PDF e.g., you can extract pages 10-20 by entering it in the Pages option. You can also extract select pages that are not in range by separating them with a comma. For example, you can enter 6,12,24 in the pages option to extract those three pages into one PDF file.