CCExtractor – Extract Closed Caption Subtitles From DVD & Blu-ray Disc
Closed captions subtitles can be turned on and off, unlike hardcoded subtitles. Closed captioned subtitles are used for people with hearing problems and is a legal requirement for prime time TV programs in some countries. CCExtractor is an open source, cross-platform application which allows you to extract close captioned subtitles from any video to create separate subtitle files. The question may arise that since subtitles are already present in the source file, why would one want to use an extraction application like CCExtractor? This is because, closed captioned subtitles do not last video encoding process and the converted video file gets deprived of the closed captioned subtitles. You can therefore, use CCExtractor to extract these subtitles before encoding video file and later add the subtitles to it.
Note: For now CCExtractor only works with American TV captions. It will not work with European or Australian subtitles due to difference in the subtitle's standard format.
CCExtractor generates files in SRT (SubRip) and SMI (Microsoft standard) formats which are supported by a number of media players. This provides a convenience of using your encoded output video file with the pre-extracted subtitle file. CCExtractor currently supports DVDs, HDTV captures, captures where captions recorded in BTTV format, DVR-MS (Microsoft Digital Video Recording), Tivo files, ReplayTV files – Dish Network files, etc. Moreover, it has versions available for Windows, Mac and Linux based operating systems. To begin, launch CCExtractor and drag/drop a file to the Input Files tab.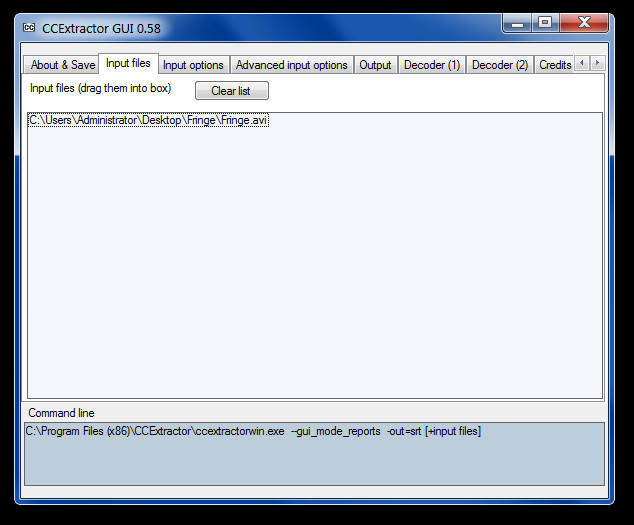 Now move to Output tab and select a subtitle format for the extracted files, a destination folder, and optionally set a time delay. You can further configure options from Decoder1 and Decoder 2 tabs to add color information for extracted subtitles, for selecting an encoding format, setting text position, and enabling export for typesetting tags.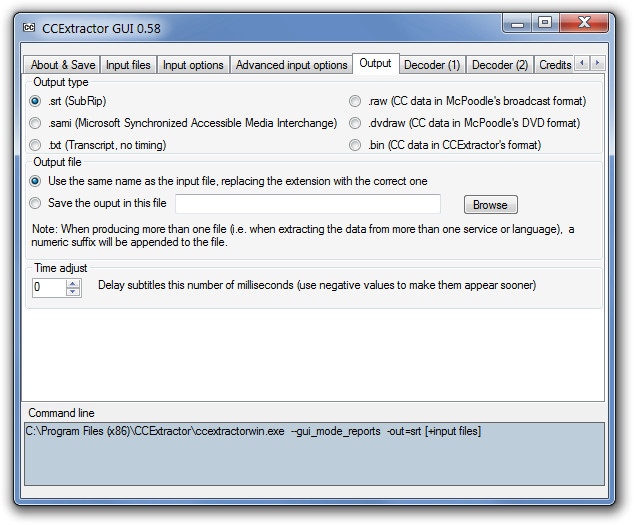 Once you are done with configuring settings, head over to the Execution tab and click Start. This will extract the close caption subtitles and save them to a file in your selected format (e.g. a SRT file).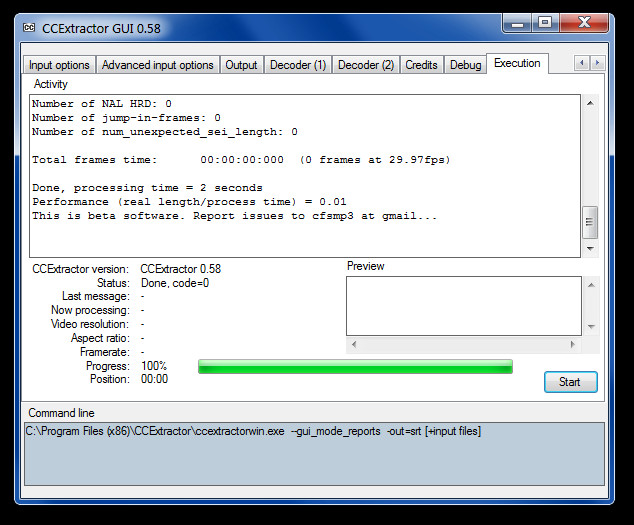 You can configure advance application and MythTV related options from Advanced input options. This tab allows you to enable MythTV or MyTV codes (from these decoders), select your TV tuner card (e.g. Hauppage), enable fix for incorrect padding data, set a clock frequency (which may require adjustment according to your DVD type), and to disable GOP timing.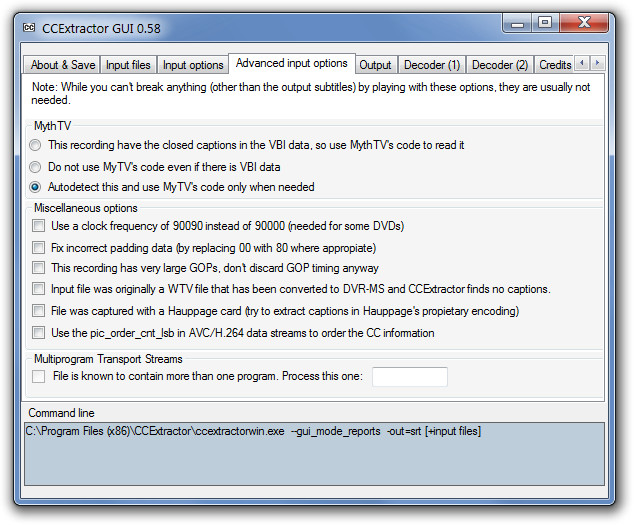 CCExtractor works on Windows XP, Windows Vista, Windows 7, Mac and Linux based operating systems.