Find Out Who Is Stealing Your Wireless Internet Connection [WiFi]
Wireless Network Connections are often at risk of being accessed by unauthorized personnel at office or home, when not properly secured. This is not just the case with unsecure networks but also a problem relating to the negligent sharing of network security keys. It can be hard to identify intruders on networks which may have a lot of devices or users. However, identification can be possible if you have the precise details regarding the connected devices.
Wireless Network Watcher is a portable tool which scans a wireless network to displays the list of all devices and computers currently connected to it. For every computer and connected device, a list of useful information is provided to help identify intruders which may have accessed your Wireless connection. The available information includes, IP, MAC address, computer name and network card manufacturer's name. You can also export the devices list in HTML,  XML, CSV, and text file format or copy it to the clipboard.
To get  a list of connected devices to your wireless network, launch Wireless Network Watcher application.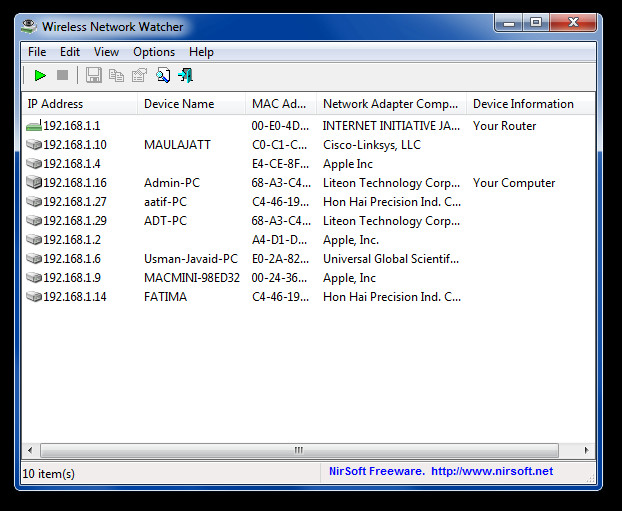 In rare cases it is possible that Wireless Network Watcher might not detect the correct wireless network adapter, in such an instance you can go to Options –> Advanced options and select a Wi-Fi adapter manually.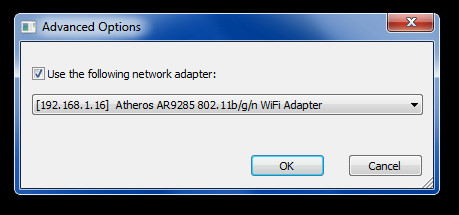 Wireless Network Watcher is designed for Wireless networks, however, according to the developer it can also be used to scan small LAN (Local Area Network). It works on Windows XP, Windows Vista, Windows 7, Windows Server 2003 and Windows Server 2008.
Download Wireless Network Scanner