How to fix Chrome not working on Windows 10
Chrome, like many others apps on Windows 10, makes some changes to the Windows registry when you install it. These changes are essential for Chrome to run. The browser has a neat reset feature that can reset everything back to their default value should anything break. That said, the reset doesn't appear to fix everything. For some Windows 10 users Chrome not working has to do with a registry problem.
If you're constantly getting ERR_TIMED_OUT errors in Chrome even though other browsers work fine, here's what you need to do.
Chrome not working
Before you apply this particular fix, you need to check if it will work for you. Open Task manager and go to the Services tab. Sort the service by name i.e., alphabetical order and look for the CryptSvc service. Right-click it and select 'Restart' from the context menu. After that, check if Chrome is working or not. If it is, then this fix is going to fix Chrome long term.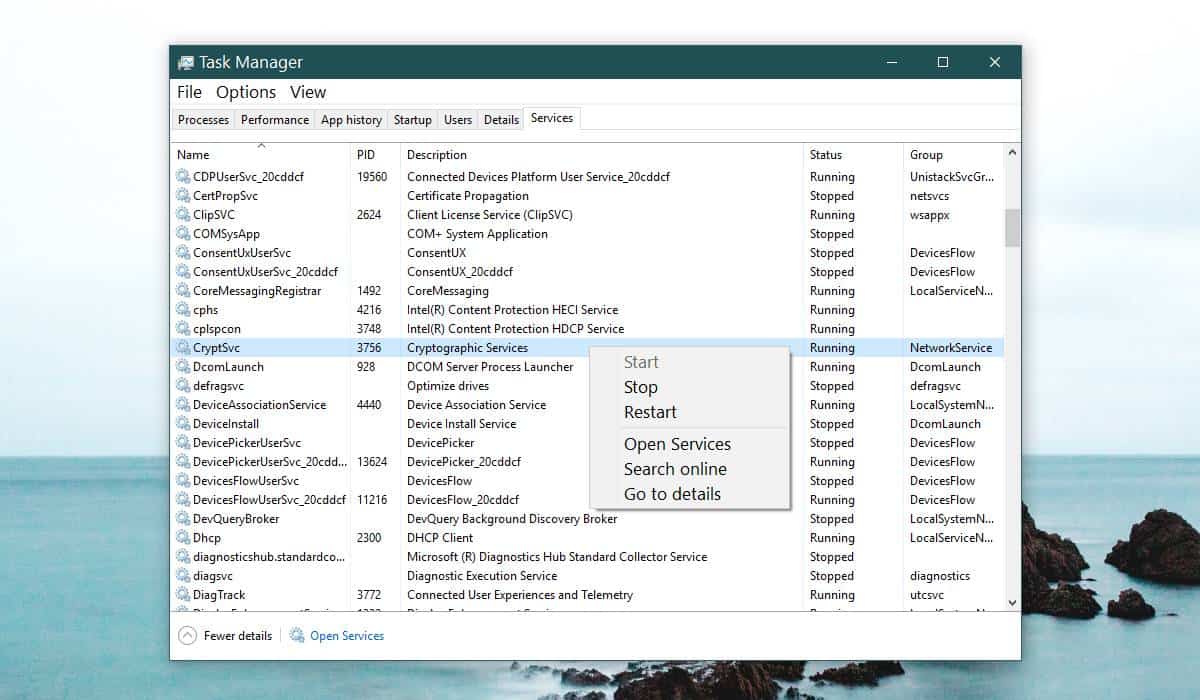 Open the Windows registry editor by tapping the Win+R keyboard shortcut. It will open the run box. Type regedit and tap Enter. You're going to need admin rights to edit the registry.
Go to the following location;
HKEY_CURRENT_USER\Software\Microsoft\SystemCertificates\Root
Before you do anything, back up the Root key. Next, right-click the ProtectedRoots key, and select Permissions from the context menu. In the window that opens, select your user, and enable 'Full Control' for it. Take another back up of the Root key.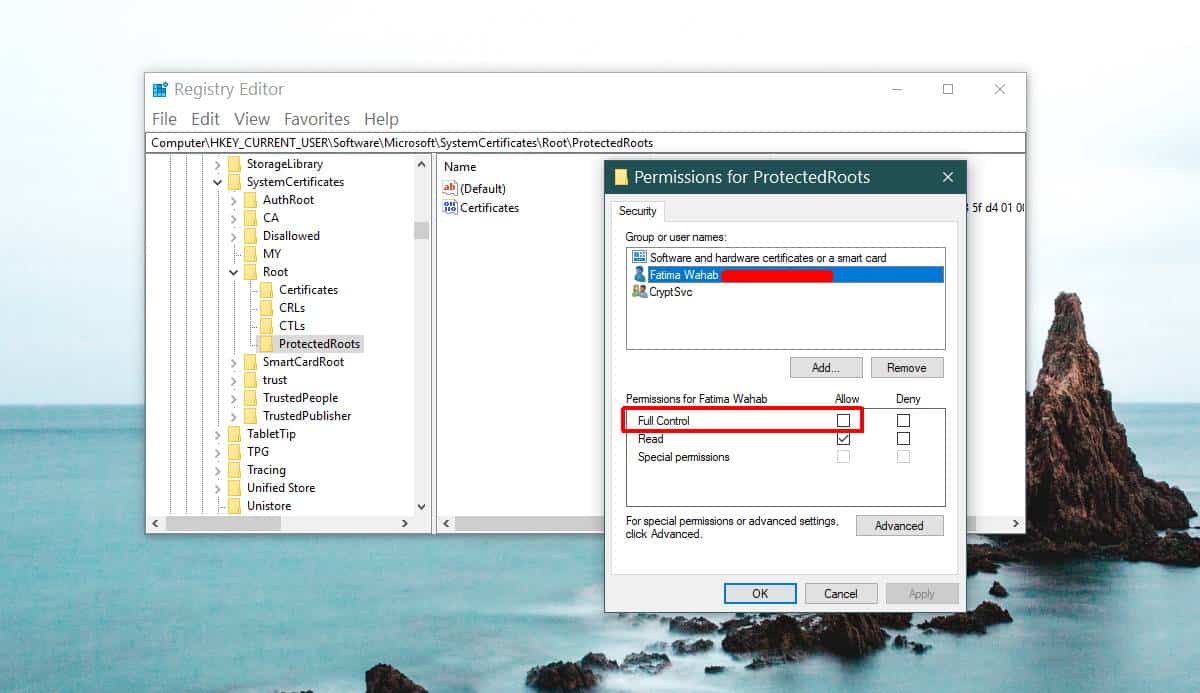 Open Task Manager again and stop the CryptSvc service. Next, delete the Root key from this location.
HKEY_CURRENT_USER\Software\Microsoft\SystemCertificates
Restart Windows 10, and your problem ought to be fixed. If you still have problems with Chrome, you should reset it. Backup your Chrome profile folder first. To reset Chrome, open it and click the more options button at the top right. From the menu, select Settings. Scroll to the bottom of the Settings page and click Advanced. Again, scroll all the way to the bottom. You will see an option called 'Restore settings to their original defaults'.
Confirm that you want to reset Chrome. The reset will not delete you history, bookmarks, or passwords however, since you're dealing with a buggy Chrome to begin with, make sure you take a backup of your profile folder.
This is an old bug that plagued users on Windows 10 build 10.0.17134.376 and it has been acknowledged on Google's own help forums.
If you're getting the ERR_NAME_NOT_RESOLVED  error in Chrome, there's a fix for that too.