How to fix 'The driver being installed is not validated for this computer' on Windows 10
Drivers on a Windows 10 system are generally installed automatically. They are likewise updated via Windows updates. It's a seamless process and most people have rarely ever had to install a driver update. Generic hardware works the second you're on your desktop and generally, it's always up to date.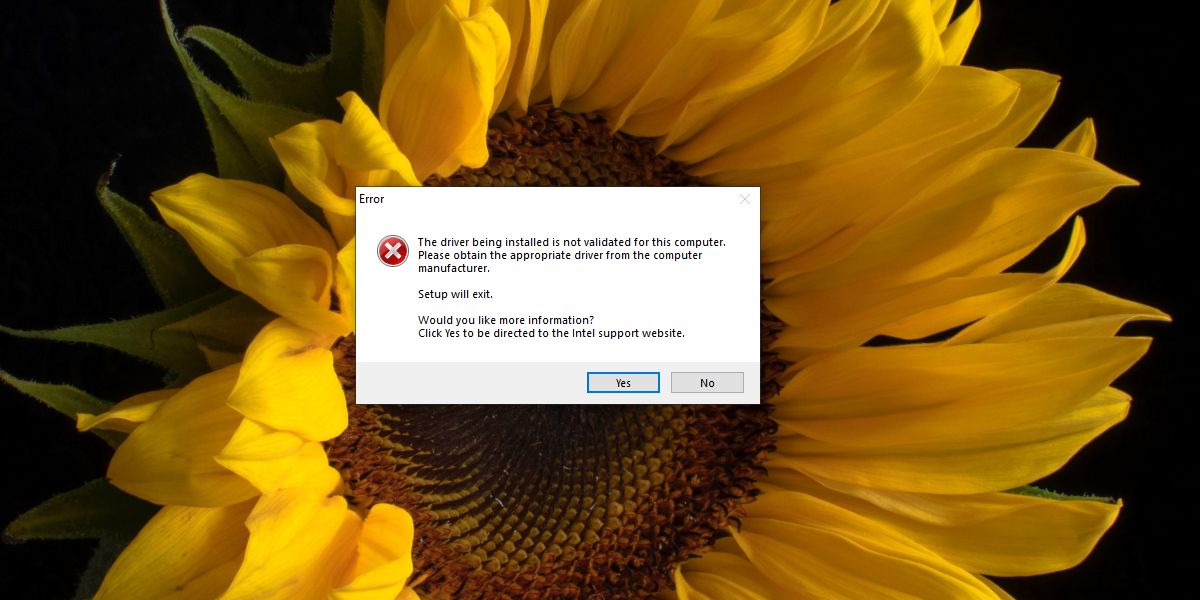 Intel DCH drivers
Windows 10 installs drivers automatically but users have always had the option to manually install a driver. This option allows users to install drivers they are unable to get through Windows updates. Windows updates will serve users driver updates but they're generally slower. In some cases, a driver update is never delivered via Windows Update. It might block the update because it doesn't think it will be compatible with the OS.
The Intel DCH drivers are a prime example of this case. If you visit the driver download page, you will find a list of supported CPUs. If you try to install the driver though, assuming your CPU is supported, you might see the 'The driver being installed is not validated for this computer' error which will block the installation. In this case, you'll have to manually install it.
Fix 'The driver being installed is not validated for this computer'
Follow the steps below to manually install Intel DCH drivers.
Visit the Intel DCH drivers page.
Download the Zip file and not the executable.
Once the Zip file has been downloaded, open it in File Explorer.
Use a tool like 7-zip to extract the file.
Expand the Display Adapter group of devices.
Here, look for your Intel graphics card (it will have Intel in the name).
Right-click it and select Update drivers.
Select Browse my computer for drivers>Let me pick from a list of available drivers from my Computer.
On the next window, select your Intel graphics device from the list, and click Have Disk.
In the file selection box that opens, go to the folder you extracted.
Inside the Graphics folder, select the file named igcc_dch.ini.
Click Ok, and install the driver.
The installation will take some time and since it's a graphics driver, your screen may flicker during installation.
Once the installation is complete, restart the system and the installation will be complete.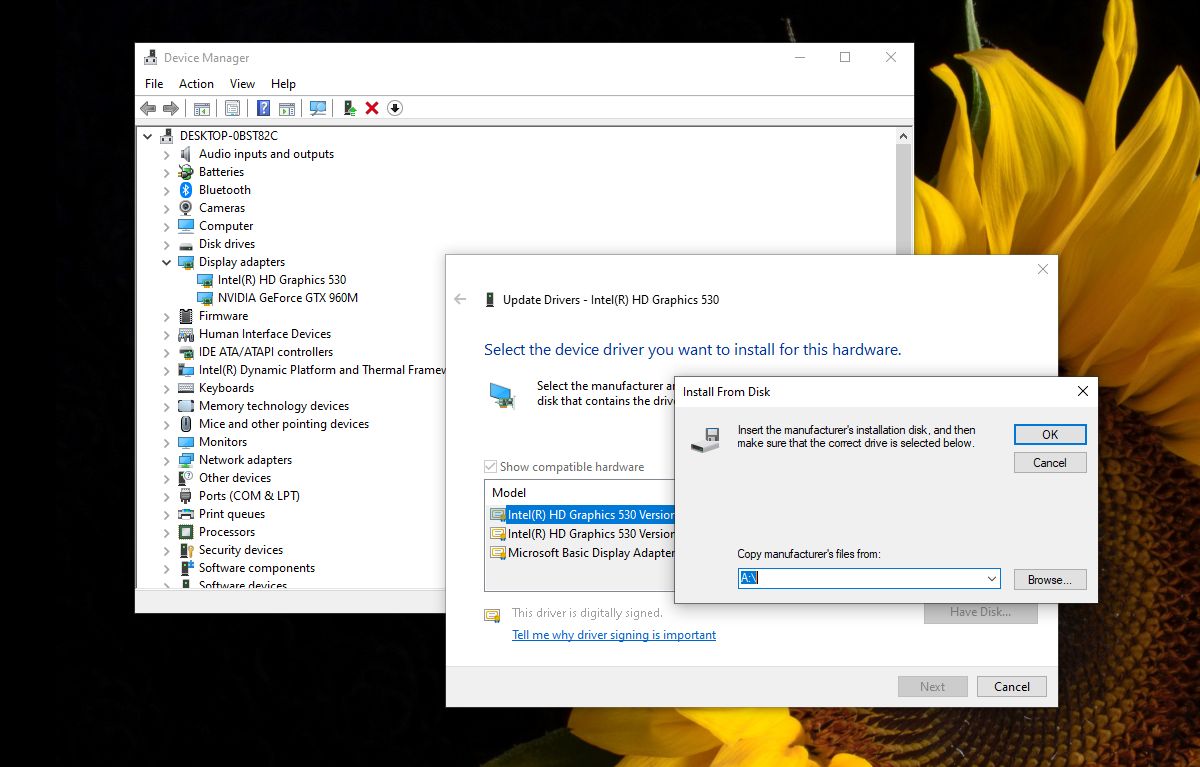 Conclusion
DCH drivers aren't compulsory for a system to have. They make gaming better and aren't really going to improve the display for your average, everyday use. They've been available for a long time but many users are still unable to install them via the EXE file or Windows update simply because they're blocked. The work-around is simple and you will be able to get the full benefit of the driver even if you choose to manually install them.