How to fix "game you tried to join already started" error in Among Us
Among Us is a fun game to play but it doesn't offer a very large arena to play in. The number of players in a game is capped at ten. A game can start with as few as four players and players have the freedom to leave a game at any point.
When a player leaves a game though, it does have an impact on the result of the game and may tip it in favor of one of the two groups in Among Us.
An Among Us game can be public or private. Most players choose to play a public game because it will likely fill up faster and this really is the kind of game where more people make it more fun to play.
Fix "The game you tried to join already started" error
In Among Us, you get a long list of games that you can choose to join. Joining a game isn't hard; all you have to do is click one from the list. Unfortunately, many players see the "The game you tried to join already started" error. This happens even if when you click the game, there are still open slots. Here's what you can do if you see this error too often and can't find a game to join.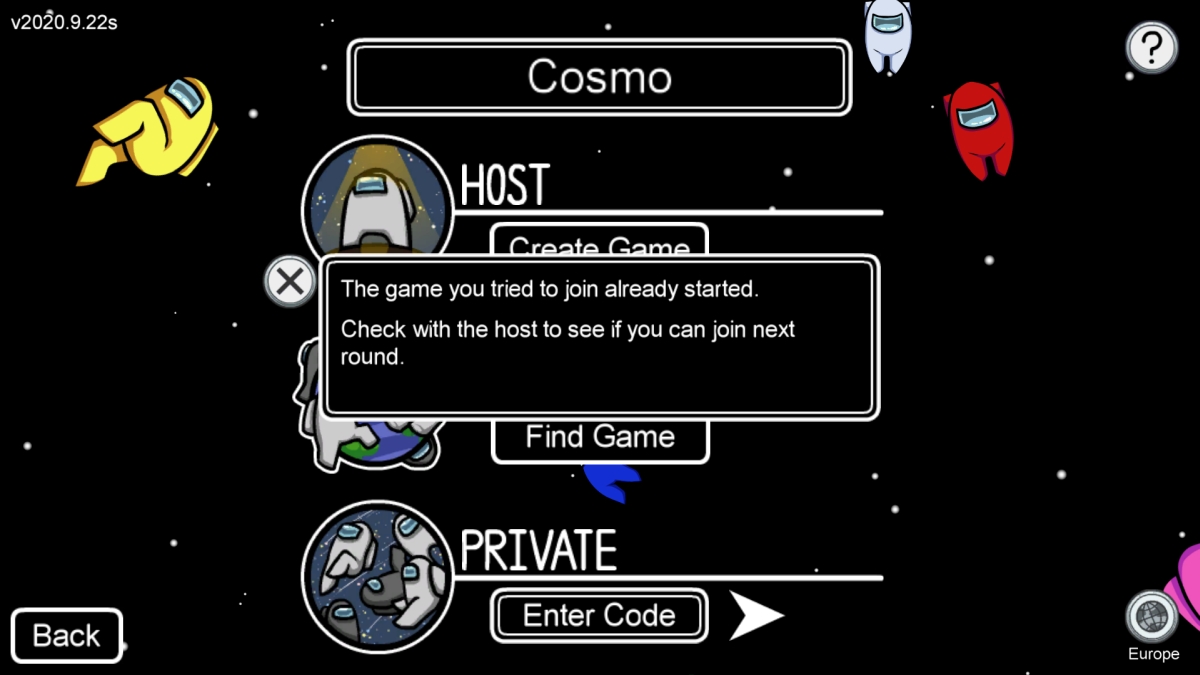 1. Refresh game list several times
A single game in Among Us tends to fill up faster since many players are trying to join. By the time you click to join a game and a request is sent, the game may already have started.
Go to the list of public games.
Wait a few seconds and a refresh button will appear at the top right of the list.
Refresh the list.
Repeat this 2-3 times.
Select a game to join.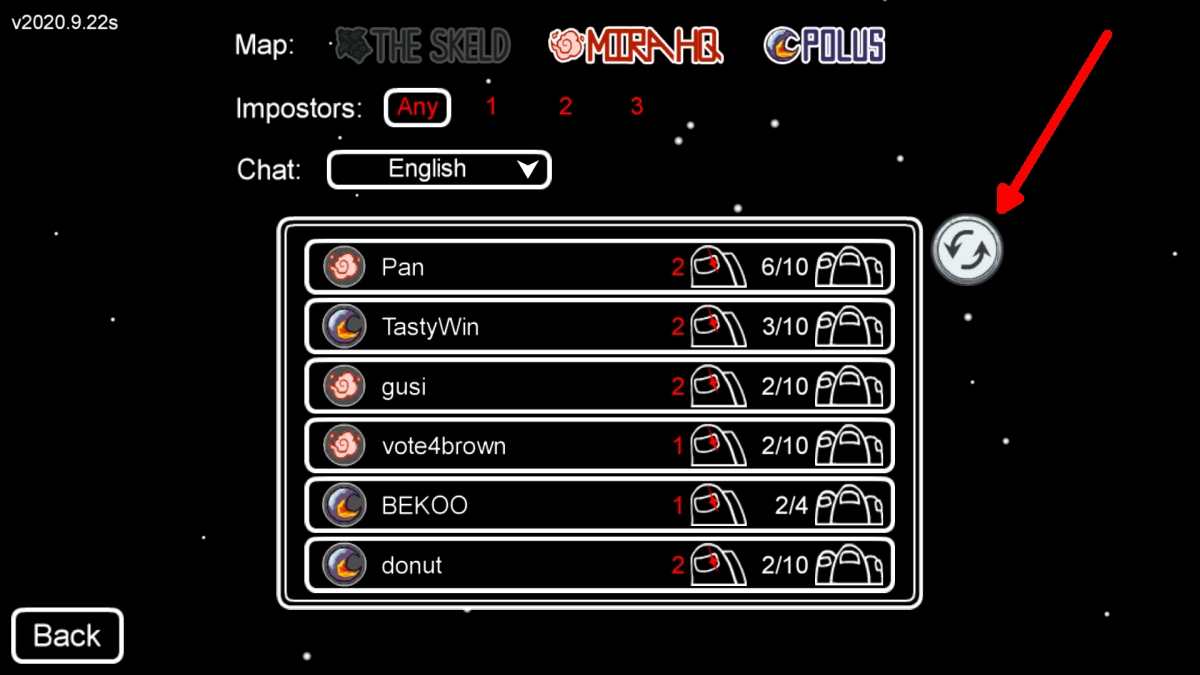 2. Change number of imposters
An Among Us game can have 1, 2, or 3 imposters. The settings on the games' list page allow you to narrow down what type of game you want to join.
Go to the list of public games.
Select either 1, 2, or 3 as the number of imposters.
Select a game that loads in the list.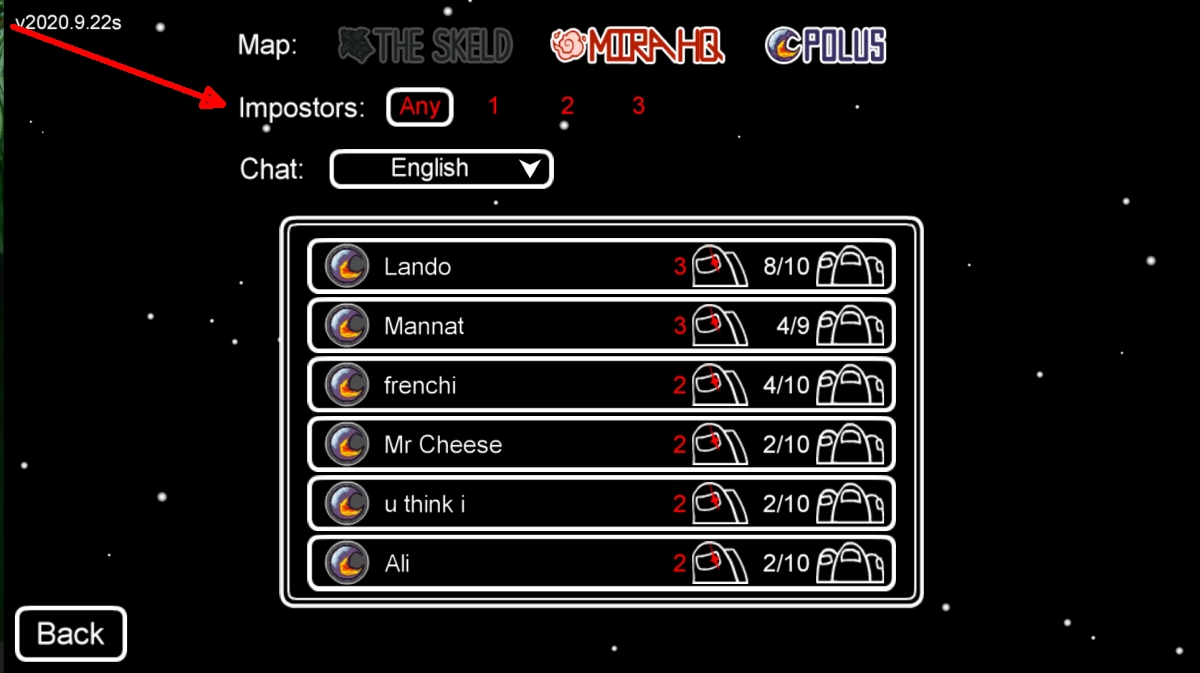 3. Change map
Among Us has three different maps and you can increase your chances of finding a game to play if you don't get picky.
Go to the games' list.
At the very top, select each of the three maps.
Wait for the games' list to refresh.
Select a game to join.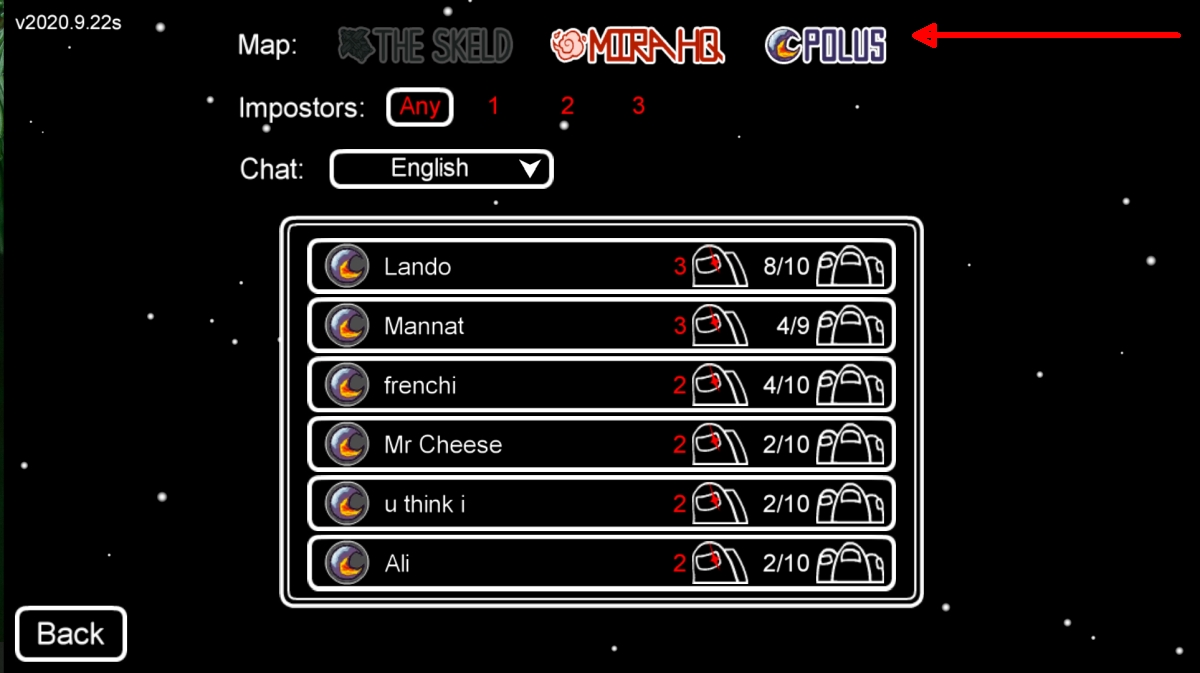 4. Change region
Among Us doesn't have as many different regional settings as other games like PUBG do but, you can still choose from one of three major regions.
Run Among Us.
Click Online.
At the bottom right, you will see a globe icon with a region name (Asia, Europe).
Click the globe icon and select a different region.
Select a game from the list.
Note: changing regions may impact your ping.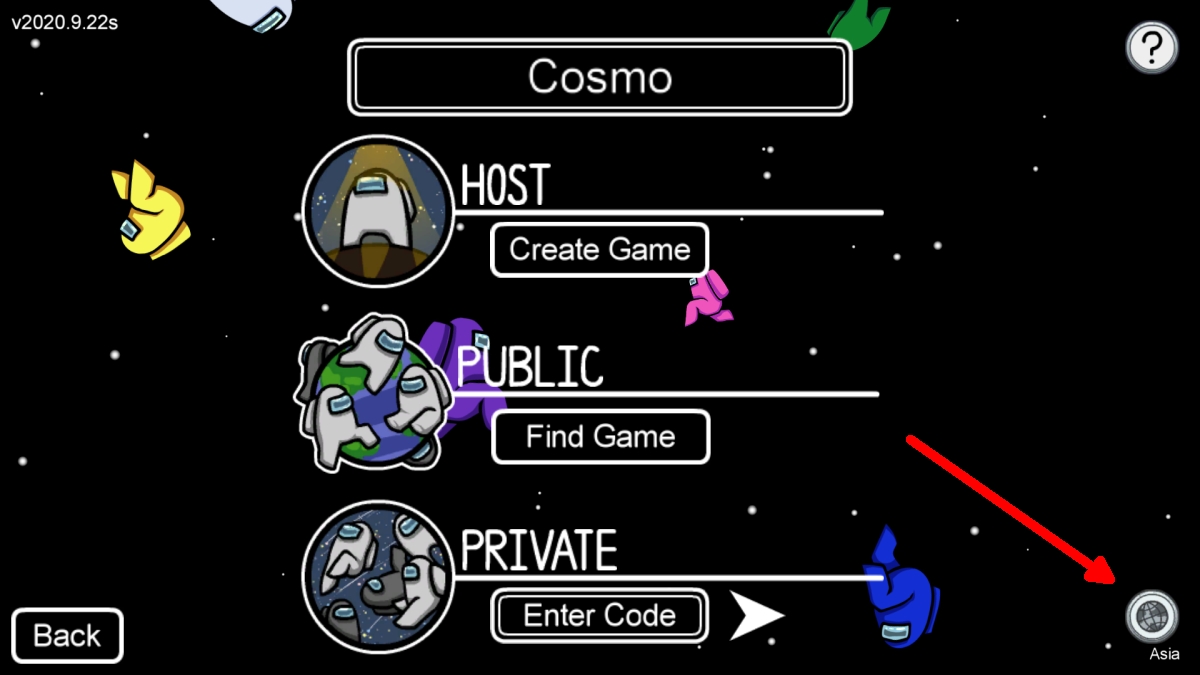 5. Join a game with more open slots
When picking a game, look for one that has more open slots to fill. Next to each game in the games list, you can see how many players have joined. Instead of joining a game where 6 out of the allowed 10 players have already joined, look for a game where only 2 or 3 players have joined.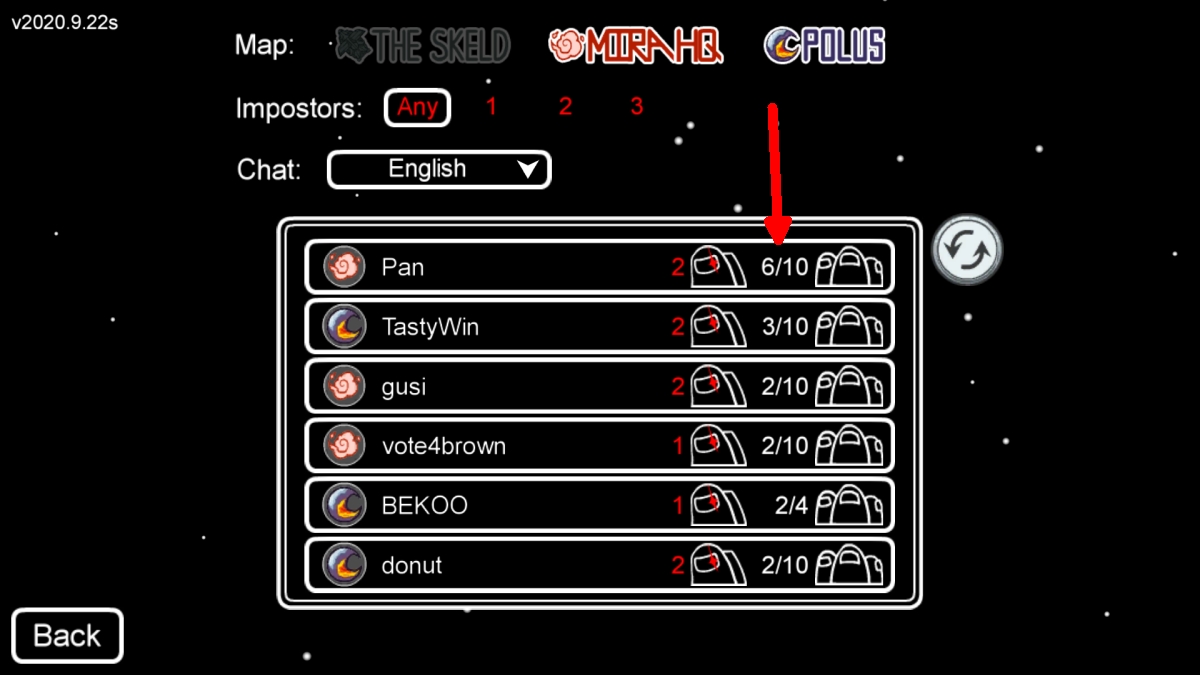 Conclusion
Among Us is currently very popular and players from all over the world are trying to find a game to join from their desktops or from their phones. This error isn't an error so much as it is a capacity problem. Keep looking for a game and you'll be able to find one to play in.