How to fix IPv6 No Internet Access on Windows 10
An internet connection seems simple; your network is set up and all you need to connect to it is the password. If you've never tinkered with your network settings, you may not know much about network connectivity beyond the basics.
If you're somewhat familiar with the terms IPv4 and IPv6, you may know that IPv6 is the successor to IPv4 and it's better than it in almost every way.
Check IPv6 connectivity
To check if you have IPv6 connectivity i.e., internet access is available, follow these steps.
Make sure you're connected to your network.
Open File Explorer and paste the following in the location bar and tap Enter.
Control Panel\Network and Internet\Network and Sharing Center
Click your network and a new window will open.
In the IPv6 Connectivity field, check for 'Internet'. If it says No Internet Access that means you do not have IPv6 connectivity.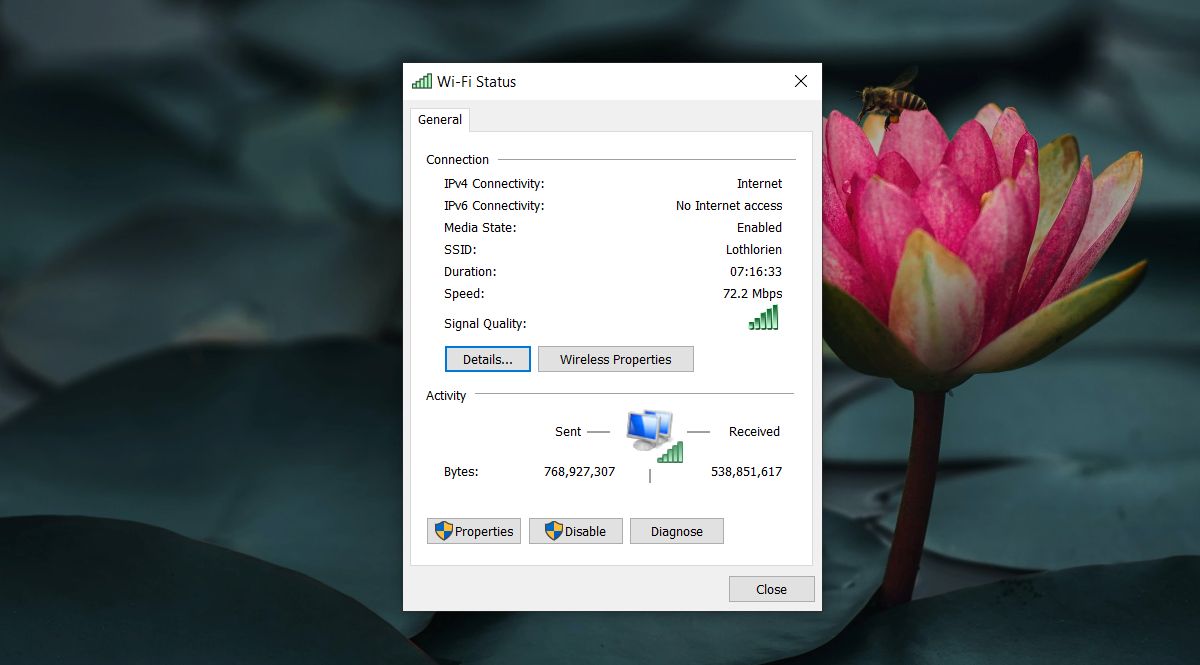 Basic checks
Before you proceed with troubleshooting, you should make sure you've already done the following and checked the IPv6 connectivity again.
Restart the system.
Restart the router.
If you're using a VPN, disconnect it and then check IPv6 connectivity.
Check IPv6 connectivity on other systems/devices on the same network. If no device has IPv6 connectivity, use the method below to check network support for it.
Check IPv6 network support
Your Windows 10 system alone cannot use IPv6 if your network doesn't support it. By network, we mean your ISP. The only way to check if your ISP supports IPv6 is to ask them. If they do support it, ask them to guide you on how to set up/enable it for your connection. Doing so will give you IPv6 connectivity. If the ISP's network does not support it then there isn't anything you can do other than to switch to a network that does support it.
Fix IPv6 No Internet Access
Assuming your network does support IPv6, and it's enabled, and you've been able to get IPv6 connectivity on one other device on the network, follow these steps to fix the No Internet  Access problem.
1. Reset Winsock
Open Command Prompt with admin rights
Run the following command.
netsh winsock reset catalog
Restart the system and check IPv6 connectivity.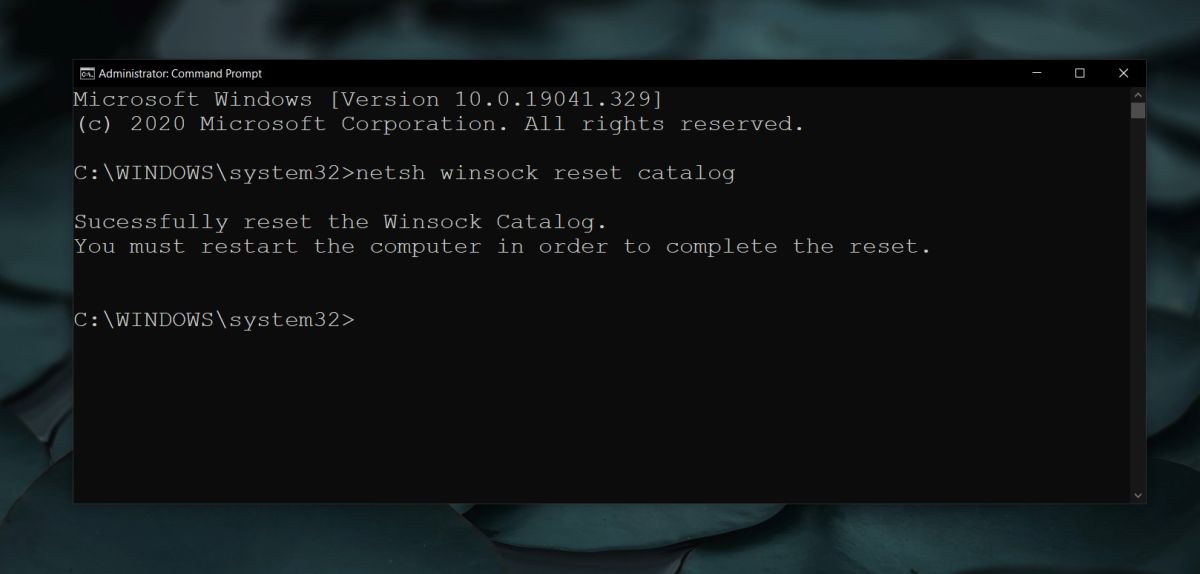 2. Check services
Tap the Win+R keyboard shortcut to open the run box.
In the run box, enter services.msc.
Go through the list of services and make sure all of the following ones are enabled.

TCP/IP NetBIOS Helper service
Wireless plan
DHCP Client
DNS Client
Function Discovery Resource Publication
SSDP Discovery – UPnP Device Host
If a service is not enabled, double-click it and click the Start button. Open the startup type dropdown, and select Automatic.
Restart the system.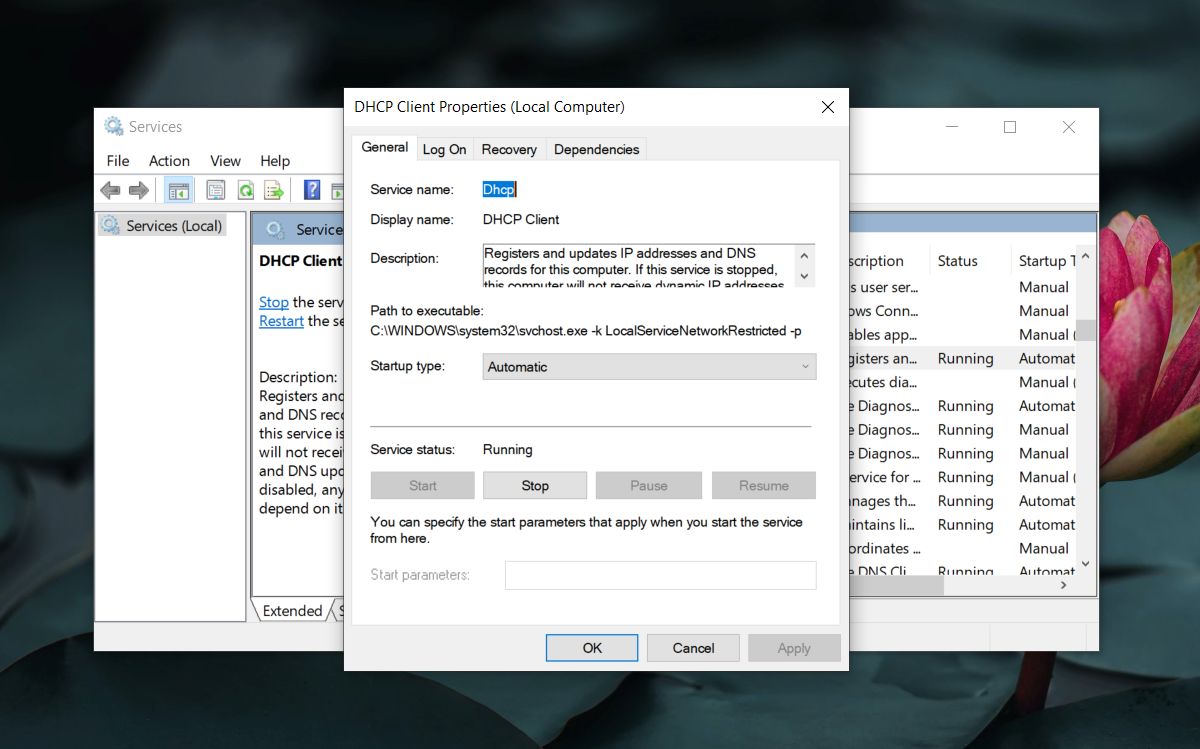 3. Update network drivers
Expand Network adapters.
Double-click your wireless network card.
Go to the Driver tab, and click Update driver.
Install any driver updates that are available and restart the system.
4. Run the network troubleshooter
Open the Settings app.
Go to Update & Security>Troubleshoot.
Click Additional Troubleshooters.
Select the Network Adapter and Internet Connections troubleshooter (one-by-one), and run them.
Apply all fixes that are recommended, and restart the system.
5. Make sure IPv6 is enabled
Open File Explorer and paste the following in the location bar. Tap Enter.
Control Panel\Network and Internet\Network and Sharing Center
Click your internet connection.
On the Properties window that opens, Click Properties under the Activity section.
Look for Internet Protocol Version 6 and make sure it is enabled/checked. If it isn't, check/enable it, and restart the system.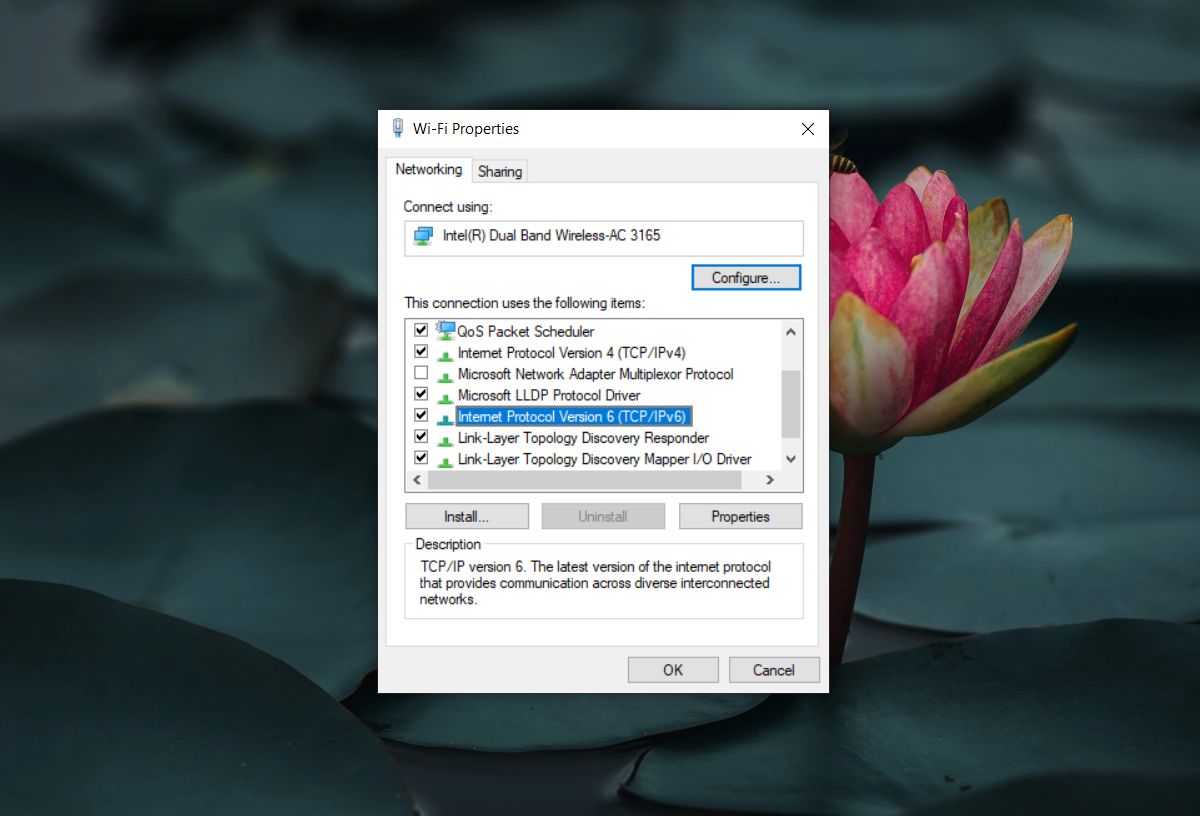 Conclusion
Unless you've suddenly lost IPv6 connectivity, it is highly possible that the reason you're seeing IPv6 No Internet Access is that your network doesn't support and this is still true for a lot of networks is lots of countries. IPv6 adoption has been slow to catch on.