Fix Media Creation Tool Error 0x800704DD – 0x90016 When Upgrading To Windows 10
Microsoft's Media Creation tool for upgrading to Windows 10 has made it a very simple and straight forward process to upgrade your current PC to Windows 10 or perform a clean install of the latest Windows 10. For a long time, users had to jump through hoops to install a new Windows version if an installation disk wasn't available. Between the forced updates and this tool making the update so much easier, Windows 10 adaptation has grown rapidly. That said, the tool doesn't guarantee a successful upgrade and does throw errors. At times, the tool refuses to start until you force it to. Another error you might see is the Error code 0x800704DD – 0x90016 which is rather easy to resolve. Here's how.
The error appears when you launch the Media Creation tool to start the upgrade process and after you accept the EULA. The tool tells you it's 'Getting a few things ready'. Instead of proceeding to the download screen, it gives you the error code 0x800704DD – 0x90016.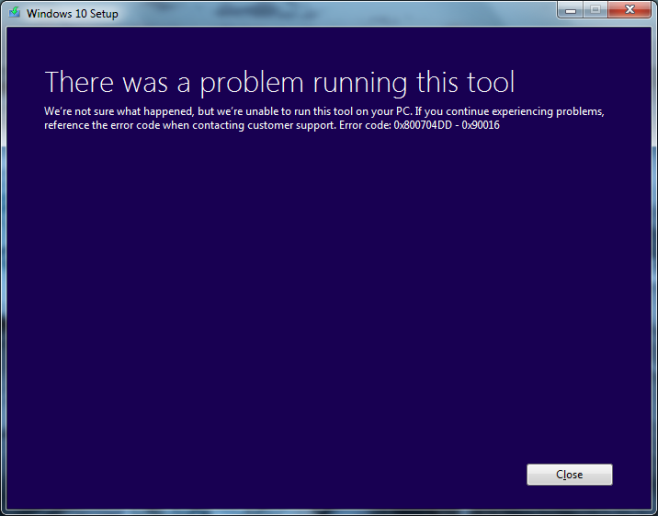 The tool isn't sure what happened but the error appears when you try to upgrade to Windows 10 from an account that doesn't have admin rights. To resolve it, simply log out of the current user and log in to the admin account and run the tool again. It will ask you to accept the EULA and then proceed to the download screen without any errors.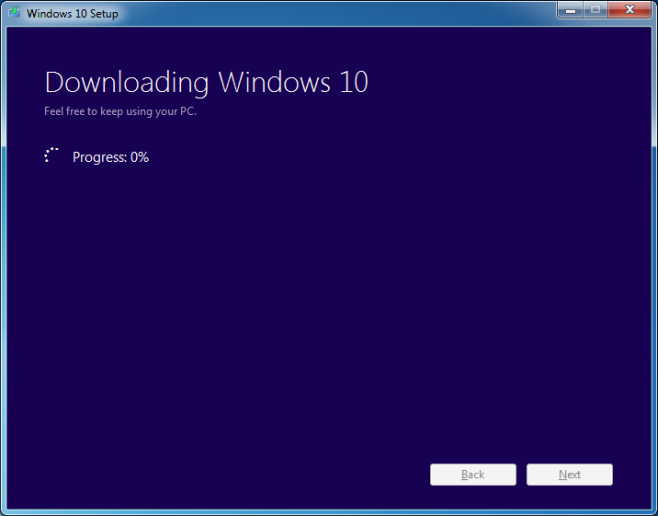 The error really shouldn't appear in the first place because when you start the upgrade from a non-admin account, you are asked to enter the administrator's password to run the Media Creation tool. That is what gets you to the EULA screen in the first place but for whatever reason, the download doesn't begin and instead you see this error. It appears you can only run the tool from inside the admin account which begs the question as to why people were forced upgraded to Windows 10 via Windows updates.