How To Fix No Sound In Windows 10 April Update
Windows 10 April Update changed the privacy settings for your mic so that apps that previously had access to it no longer did. This was after users had already allowed these apps to access the mic on an older version. The no mic in apps problem was fairly easy to solve but it seems sound is one of the major issues in Windows 10 1803. Users are reporting no sound at all after updating to the Windows 10 April update. Here are a few things you can try to fix no sound in Windows 10 after the April update.
We should mention that these fixes work for most users that have no sound in Windows 10 however, there is still a small number of users who are unable to resolve the problem with these fixes. For them, there isn't any solution as yet and most are fixing it by rolling back to Windows 10 1709. We'll update this post if a better, less drastic solution is discovered.
Update Sound Drivers
Update your Realtek audio drivers to the latest version. This has resolved the problem for a good number of users. Ideally, Windows 10 should fetch and install the new drivers itself but if it doesn't, visit the Realtek website, or your device manufacturer's website to get the latest drivers.
Check Default Device
Right-click the speaker icon in the System Tray and select Sounds. Go to the Playback tab, and make sure your default device is set. If all the listed devices are disabled, enable them and then set a default device. Repeat these steps for the Recording tab.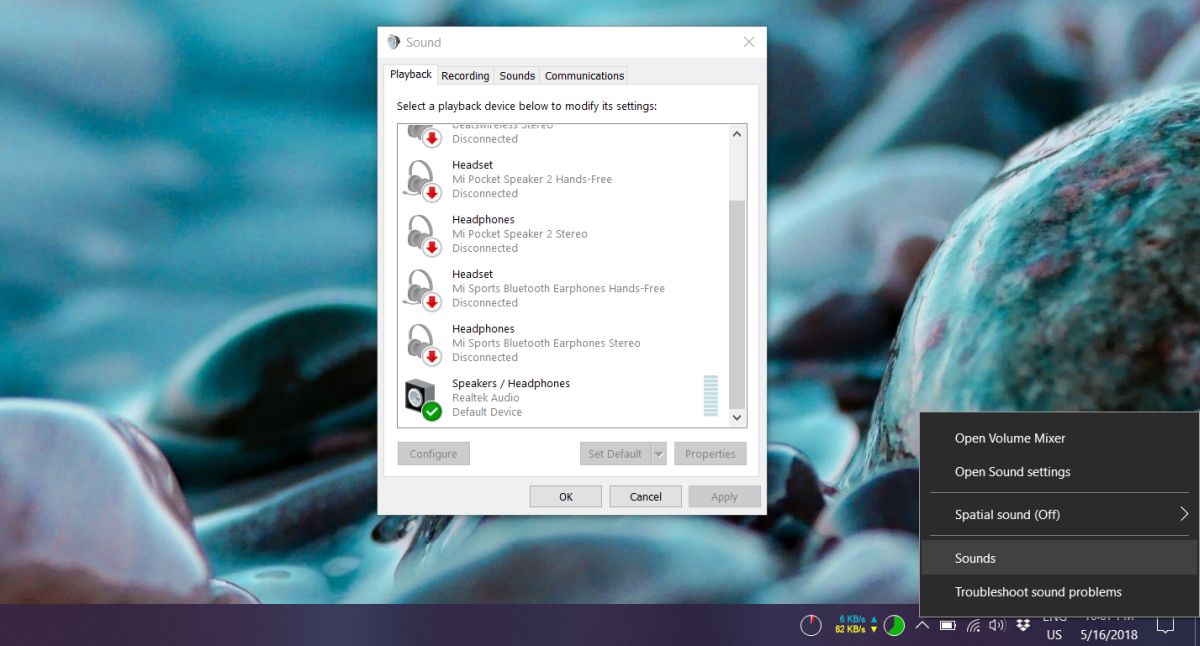 Disable Spatial Sound
Right-click the speaker icon in the system tray and you will see a spatial sound option. Make sure it's set to off. While you're at it, check the volume mixer to make sure nothing is muted.
Next, open the Settings app and go to the System group of settings. Select the Sound tab and run the troubleshooter for both speakers and the mic. It might find a fix.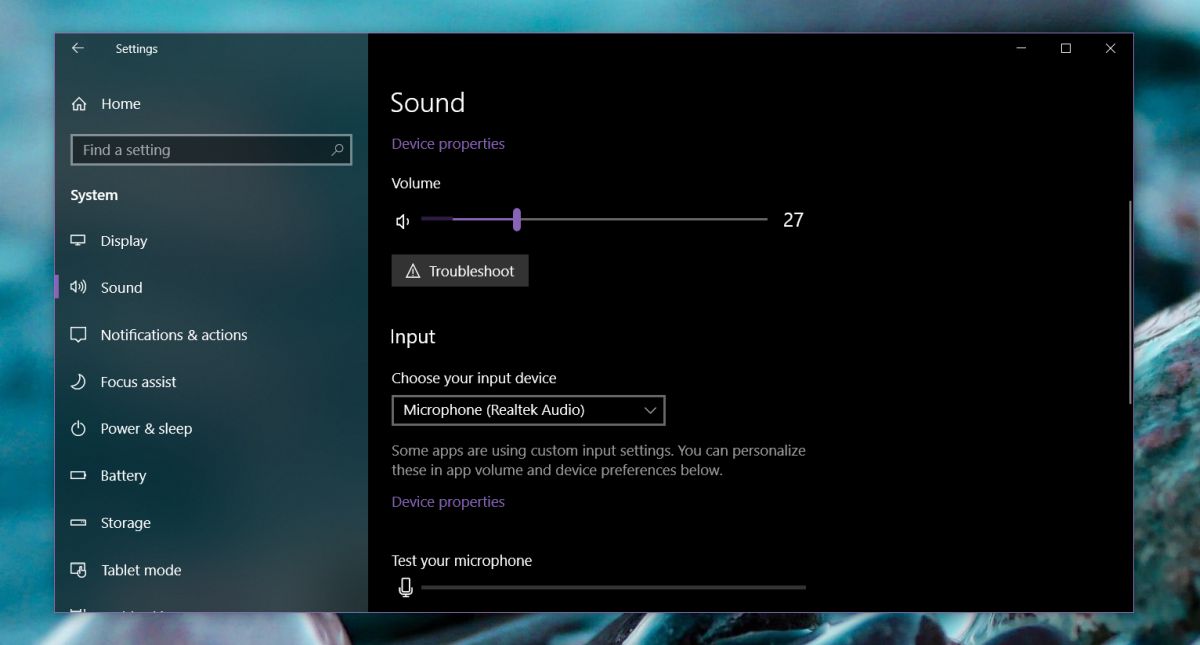 Disable High Definition Audio CODEC
Open the Device Manager. You can search for it in Windows Search. In Device Manager, expand the Sound, video, and Game controllers group of devices. Here, look for "IDT High Definition Audio CODEC".
Right-click it and select Properties from the context menu. Go to the Driver tab, and click the Update Driver button. Select the "Browse my computer for driver software" option, and then select "Let me pick from a list of device drivers on my computer".
This will populate a list of drivers that you can install. One of the drives on the list will be called "High Definition Audio Device". Select it, and click next. Select 'Yes' in the on-screen warning prompt. That's about it. Restart your system and your sound problems should be resolved. Your audio might sound a little different but that's to do with a different driver being used.