Forevid Lets You Analyze And Render Surveillance Videos With Ease
When analyzing surveillance videos, one often lacks the knowledge to use professional software for editing and rendering the footages. For example, lets say you have setup a camera in your office as a surveillance tool, or would like to analyze the feed of a forensic camera installed in your office. In such a case, it might be hard for you to use a video editing application as advanced as Premiere Pro. Furthermore, such applications are often paid. Forevid is an open source software for the forensic analysis of surveillance videos. It has been specifically designed to offer a free and easy-to-use mechanism for common users to analyze surveillance videos with benefits similar to a commercial software.
A very impressive feature of Forevid is that it seems to detect all kinds of video formats. During testing, we imported and analyzed videos from a number of video formats, including AVI, F4V, MP4v, etc. To get started, launch Forevid and enter a name for your project, along with the author's name and description (optional).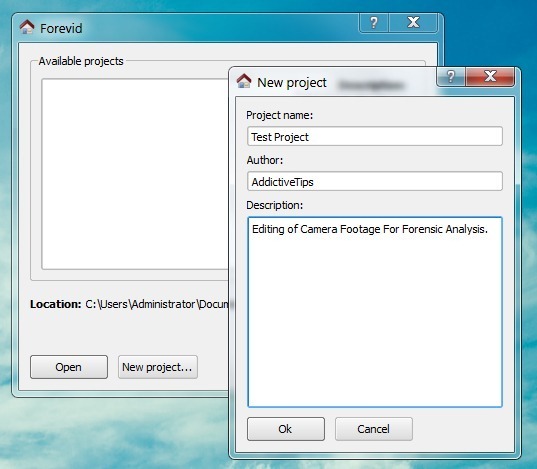 Once done, you can import a surveillance video for forensic analysis. Using the buttons on the top and bottom toolbars you can analyze the imported videos frame by frame, apply video processing operations, bookmark frames, encode the video and zoom frames (in and out).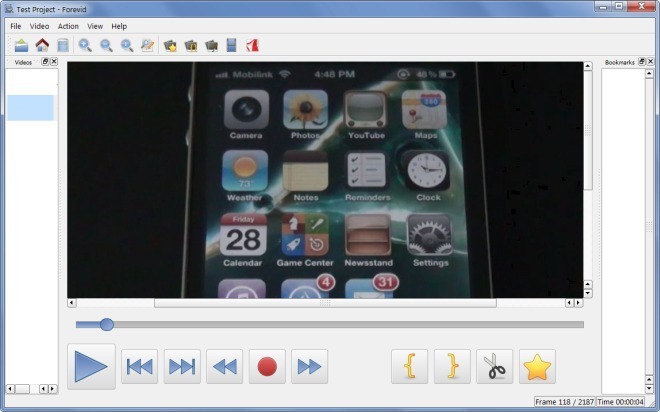 You can also split the video frames in numerous sizes within two separate panes for better video analysis.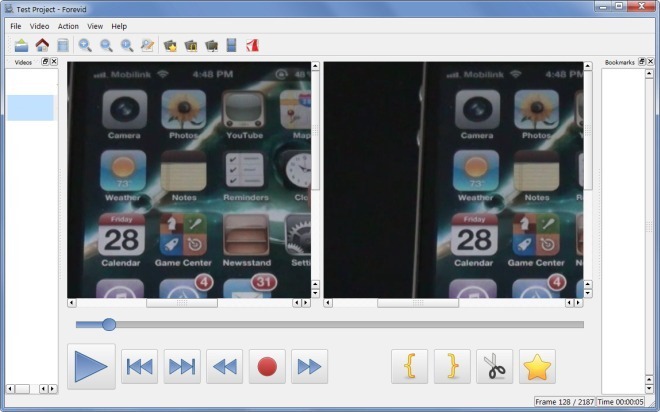 Videos can also be combined and rendered in MKV, MP4 and FLV formats. This makes it possible to view your rendered videos on a number of media players.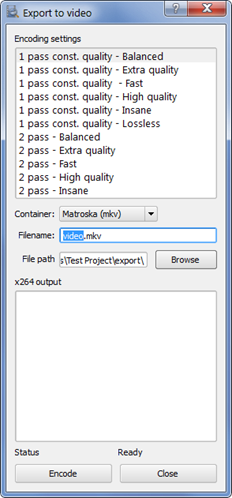 Forevid works on Windows XP, Windows Vista and Windows 7.