Online Audio Recorder Is An Easier, Java-Based Solution To Record System Or Mic Sound On PC & Mac
The Internet is full of all kind of multimedia content, and it would be fair to say that many of us spend a large chunk of our internet time surfing through YouTube and Spotify, when we're not watching funny pictures on 9GAG, or stalking others on Facebook and Twitter. Put the social media stalking and funny pictures sites aside, the former two services are probably among the few best sources to stream music online but unfortunately, neither of the two offer a way to record or download your favorite tunes to your local drive for, let's say, offline listening. So, how about recording the music while it's being played in the background? Apowersoft Free Online Audio Recorder might come in handy for this. It's a Java applet-based application that can record any type of audio being played, from both system sound and microphone inputs. Lets take a quick look.
To get started, make sure your system already has Java Runtime Environment (JRE) installed. You can grab it from the Java website, if you don't have it already. Next, visit Free Online Audio Recorder's website via the link provided at the end of the post, and hit the 'Start Recording' button.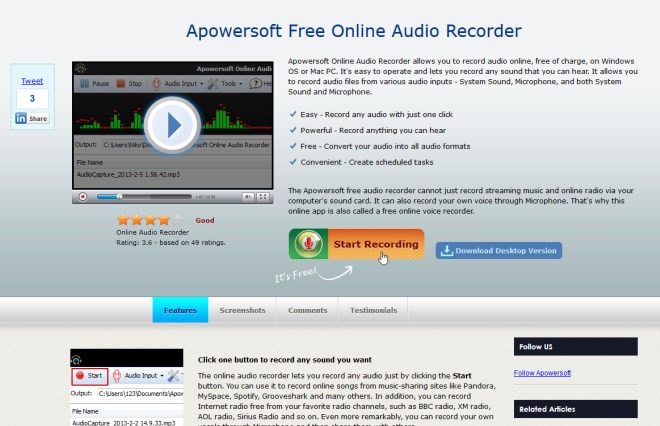 If prompted by the JRE security pop up, simply click the Run button. You can also optionally check 'Always trust content from this publisher' to not get prompted by it when running the application again in the future.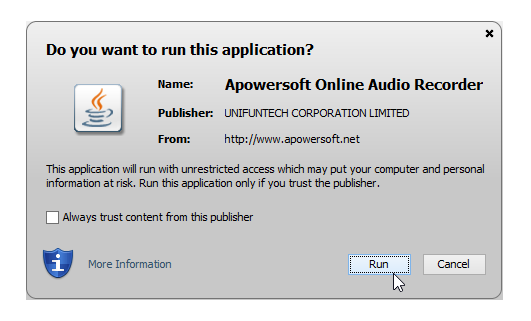 You will now land on the application's main interface, which looks simple, clean and intuitive. It carries Delete, Remove, Rename, Convert and Play buttons at the bottom. The Convert button basically opens up Apowersoft's online audio converter, which lets you easily convert existing audio files into other formats. Any audio or sound recorded using the app appears in the list at the center. The first step is to select your audio source from where you want to record. The app supports audio inputs from microphone and system sounds, and you can switch between the available options from the Audio Input menu at the top. You may also specify the destination directory of your choice for the output file.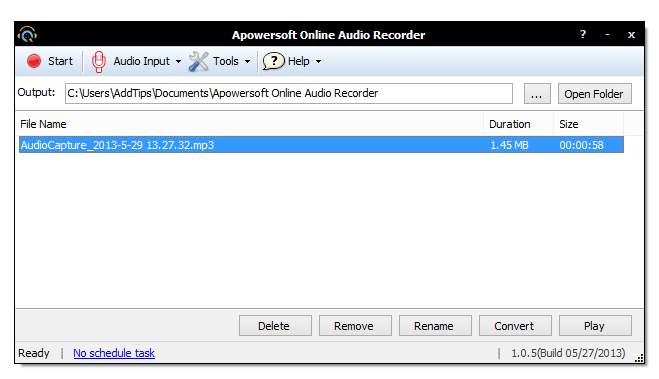 To record the sound, simply click the Start button at the top-left, which in turn displays the record timer along with a sound visualizer representing the current audio fidelity. The application also supports hotkeys to start (F6), stop (F7) and pause/resume (F10) the recording.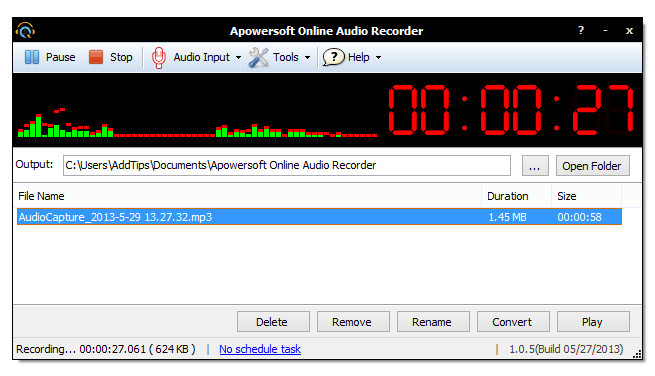 Another interesting bit we found is the tasks schedule feature that allows you to create custom schedules for automatically recording the audio at specified time(s).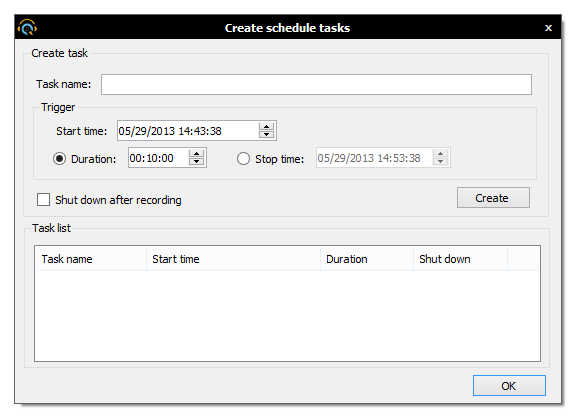 The application also has a desktop version for Windows that costs $39.95. All in all, it's an excellent tool for instantly recording sounds from multiple audio inputs. Testing was carried out on Windows 8 Pro, 64-bit.
Visit Apowersoft Free Online Audio Recorder Website