Free Opener Is A Free File Viewer For Almost Any Type Of File
We require installing many standalone applications for viewing videos, photos, listening to music and opening documents of various formats. But what if one application can open all kinds of files? Free Opener is an application that does just that. It supports a large number of file extension, including video, audio, document and image formats.Once you install this app, you will no longer need a PDF viewer, multimedia player or an app for opening compressed files.
It can open various file from 75+ formats. The supported file types include: PDF, DOC, AVI, DOCX, ZIP, JAR, XML, HTML, SWF, 7Z, PHP, XLSX, MKV, FLV, XLS, JPEG, TXT, PSD, WMV, CR2, CRW, GIF, MSG, NEF, TIFF, JPG, MOV, MP4, LOG, PNG, CS, INI, MPEG, MPG, CSS, MP3, CFG, HTM, BMP, JS, XLSM, WA, ICO, REG, DNG, ARW, MID, ORF, RAF, PEF, RESX, CF2, ERF, MEF, MRW, SR2 and X3F. During testing we found its memory stamp to be around 56 MB.
Just select a file to open and it will be viewable within relevant options which will appear on the main interface.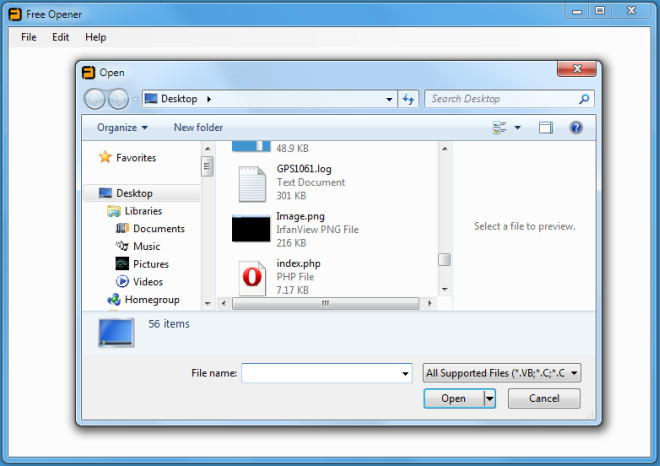 For example, when you play a video, control buttons will appear at the bottom of the interface, just like you would expect in any media player. Since it plays videos from many video formats therefore, you will no longer require installing an FLV or MOV player (such a real player and QuickTime Media players) or a multimedia player which support HD formats. Many paid applications like PowerDVD can be therefore, easily replaced with this free app.
Similarly, opening an image displays relevant image copying and viewing options from File and Edit menu. Unfortunately, however, it does not have a built in image editor.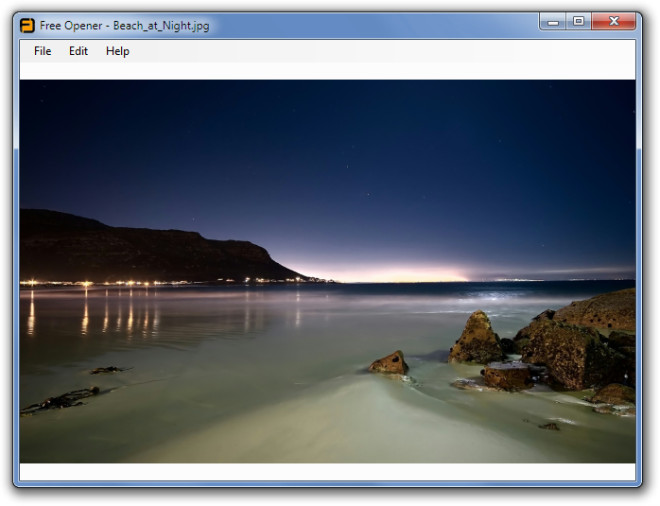 Free Opener supports MS Office, PDF and many other kinds of document formats.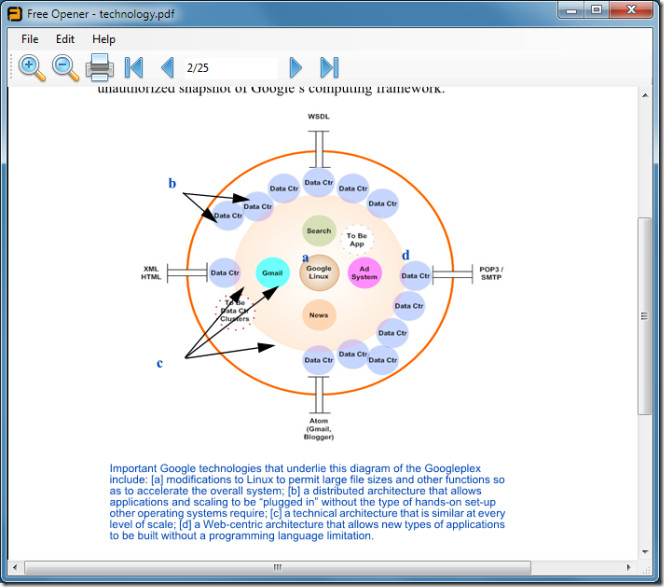 In the screenshot below, you can see an opened PHP file.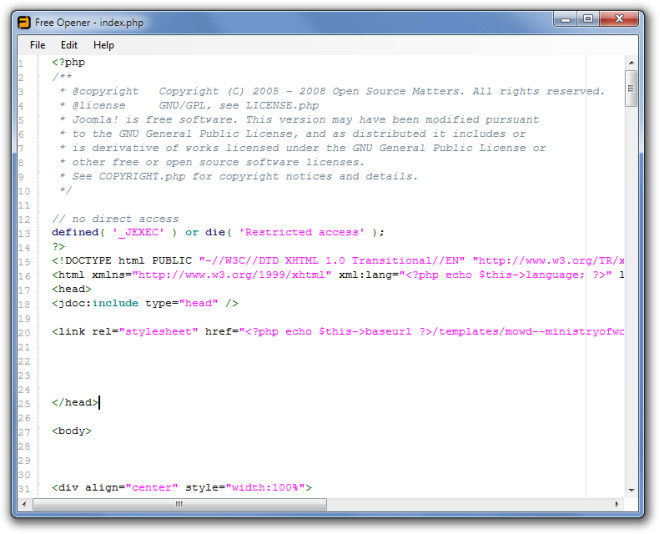 You can customize it with a number of available skins. The default skin is Office Blue (which truly sucks), but the Windows Aero look can be enabled by selecting the Professional System theme from Edit -> Preferences.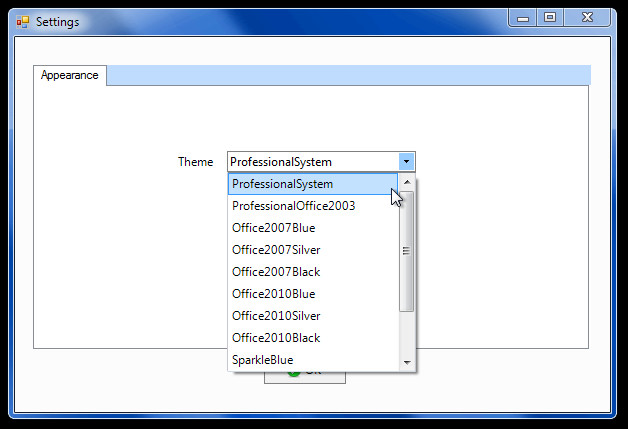 Free Opener works on Windows XP, Windows Vista and Windows 7.