Games For Windows Live Gets Updated
Games for Windows- Live is an online gaming service from Microsoft. You can play games on Windows PCs after connecting them to Live service. It will eventually include other devices including Windows Mobile and Zune HD. With the help of Games for Windows- Live you can play games online, connect to your friends, send and receive messages, voice chat and much more.
In the last couple of years PC gaming market has increased many folds especially in the year 2008 in which the growth is recorded as 18% higher than the year 2007. Keeping in view this mammoth increase in the gaming industry, Microsoft has announced that it is revamping its Games for Windows Program. According to Microsoft, this revamp includes new technical guidelines which will help in creating easier game installation, support for 32-bit and 64-bit platforms, game titles populated in the Game Explorer, parental controls, stability, security and computability against commonly known issues.
The new technical specifications will encourage game developers to build better games that will give the gamers high-quality gaming experience. The new specs will also help developers to take advantage of the features offered by Windows 7. Some of the improvements are launched today with Games for Windows – LIVE titles. When you install the Games for Windows – LIVE 3.0 client on Windows 7, Games for Windows – LIVE is added to Game Providers in Games Explorer.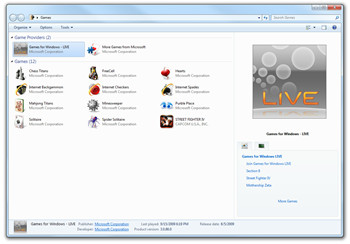 Windows 7 Game Explores right-hand pane will update you about latest news on a particular game directly within the Game Explorer. For example, if you click on on Street Fighter IV (which is a Games for Windows – LIVE title) you will see whether or not the game is up to date directly from Games Explorer.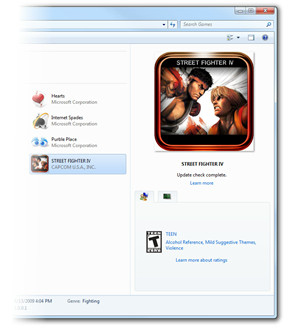 So download this new client and enjoy the high quality gaming experience.