How To Disable Network Discovery In Windows 7
When you want to transfer data to client machines connected in a network, you first have to establish a connection with them and then copy / move the files and folders. Unlike Windows XP, which often requires users to manually enter the source location (IP address) of system in a network to share data, Windows Vista and Windows 7 offers Network Discovery feature, which allows users to view all the client systems on the network. Windows lets you turn this feature on to easily share files with other computers on a network. When you want to restrict other from accessing your shared folders, you can simply turn Network Discovery off. By default, this feature is enabled, but can be easily disabled. In this post, we will guide you through the process of disabling Network Discovery feature in Windows 7.
First of all go to the control panel and choose the Large Icons option from the View By category.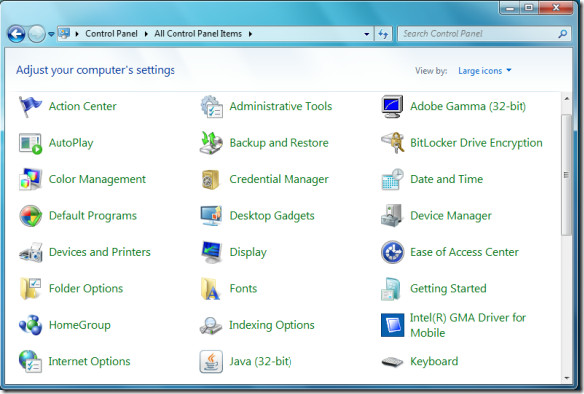 Once done, choose the Network and sharing center option and then in the next screen choose the Change Advanced sharing settings option from the left side pane.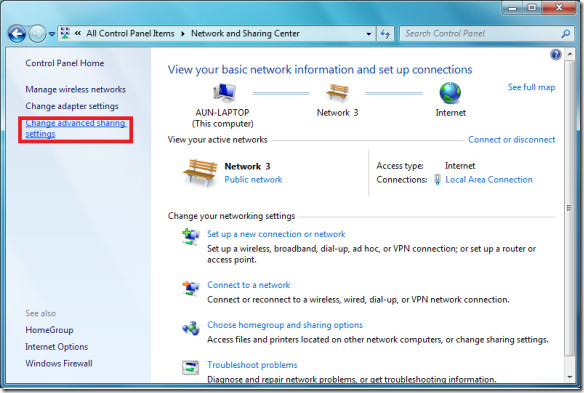 Here locate the Turn off network discovery option and check it, that's it, now your computer will not be visible over the network.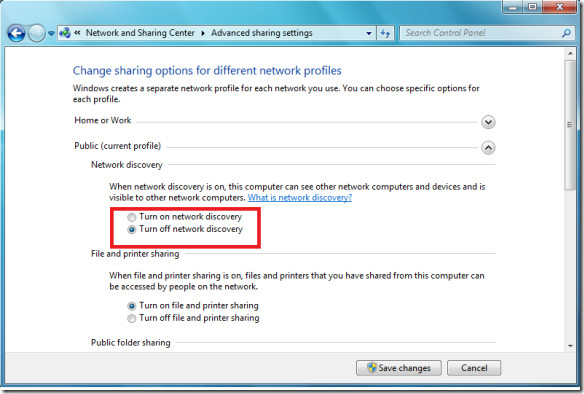 If you want to enable this setting again then simply check the Turn on network discovery option as shown in the above screen shot. Enjoy!