How to get the Intel Graphics Command Center UWP app on Windows 10
The graphics card on your system installs an app on it as well. This app allows you to control the graphics on your system and has controls that the default Settings app on Windows 10 doesn't have. One sort of control is the hue and saturation controls for your screen. Intel's graphic cards are almost a staple on Windows 10 PCs and they have the Intel HD graphics control panel installed. You can access this app from the right-click context menu on the desktop. Intel has a UWP app for its graphics card called the Intel Graphics Command Center that you can install from the Microsoft Store.
Intel Graphics Command Center
You can run the Intel Graphics Command Center UWP app side-by-side with the desktop app. Install it from the Microsoft Store.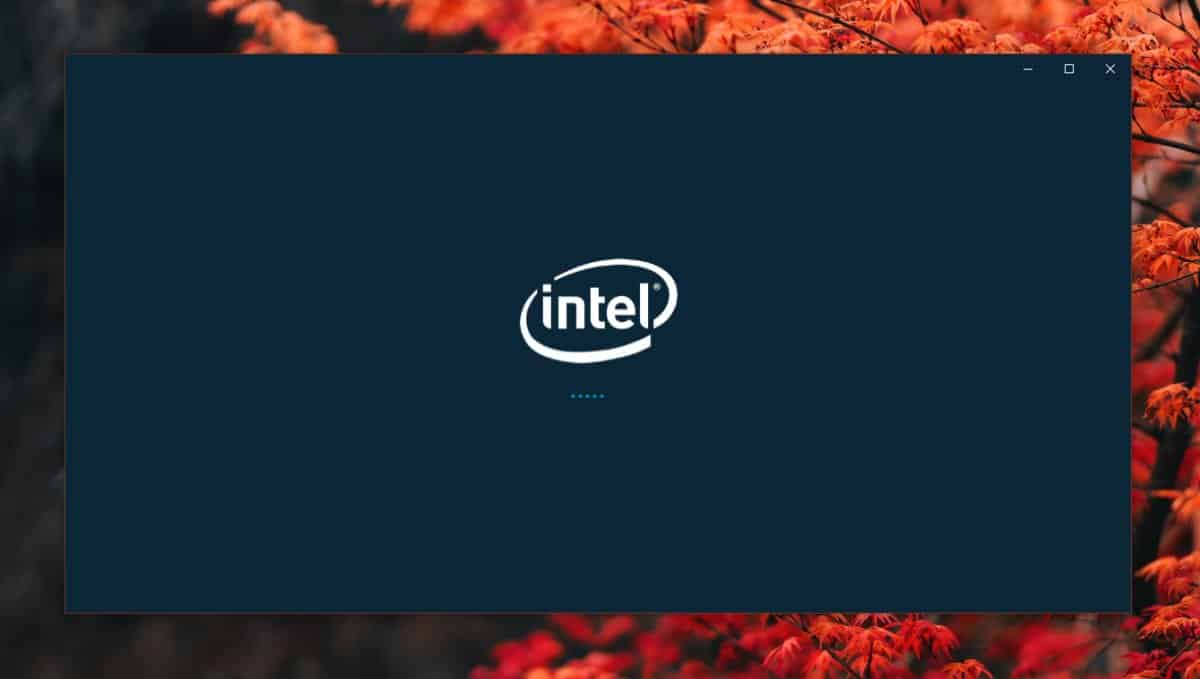 The app does more or less the same things the desktop app does. It can optimize your display for gaming, manage your connected displays, view driver information and check for driver updates. The driver of course downloads through your browser.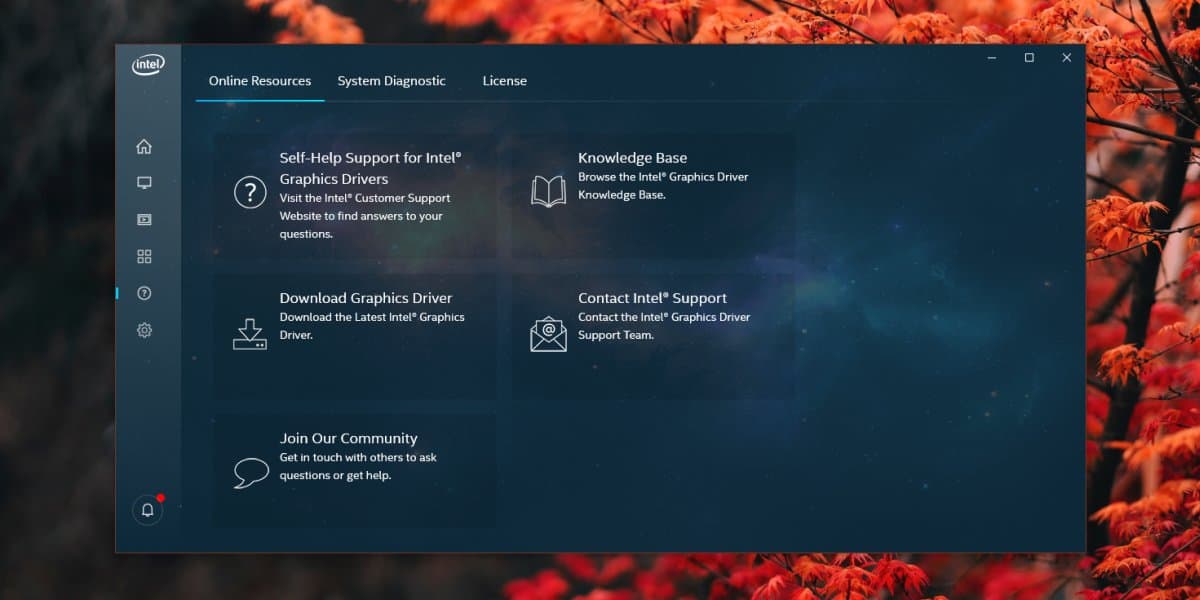 The app has the same shortcoming that other UWP apps have and you cannot access it from the context menu. You can pin it to the Start Menu and access it from there. On an average or more powerful system, it isn't faster than the desktop app, though it does support fluent design.
Intel Graphics Command Center lets you optimize games. When you go to the Home tab, you have the option to automatically scan for apps that the app can optimize for your system. You can also manually add them if you want. The desktop app also offers game optimization but it appears to be a beta feature at present. Unfortunately, not many people use the Intel graphics card for gaming unless they have no GPU. Anyone with a GPU on their system will use either the AMD catalyst center, or the Nvidia Control Panel to optimize their gaming experience.
As to why you would install this app over the desktop one, it's purely a personal choice. Neither app is better than the other nor does either offer a more optimized experience than the other. If you have an older system, you can try using the UWP app and it might run better.
If you like the UWP app, and want to get rid of the desktop app, you can open the Control Panel, search for the app, select it, and click Uninstall at the top. These apps do not have an effect on how your system runs but you need them to change certain aspects of your display.