How To Get The Old Steam Chat UI Back
The Steam client has a built-in chat tool that lets users chat with friends they game with. The Steam client recently underwent a major update and the chat UI was overhauled. Not a lot of users like the new UI and are trying to convince the company to bring the old Steam chat UI back. That's not going to happen however, you can force it back with the use of a little switch.
SPOILER ALERT: Scroll down and watch the video tutorial at the end of this article.
Old Steam Chat UI
In order to get the old Steam chat UI back, you need to first find where the Steam.exe file is. If you installed Steam to your Windows drive i.e. the C drive, then it ought to be in the following location.
C:\Program Files (x86)\Steam
If you've installed Steam elsewhere, you need to find the Steam folder, and then locate the Steam.exe file in it.
Right-click the Steam.exe file, and select Sent to>Desktop (Create shortcut). Go to your desktop and right-click the shortcut for Steam that you just created. From the context menu, select Properties. On the Properties window, go to the Shortcut tab, and in the target field, add the following at the end of the shortcut's location;
-nofriendsui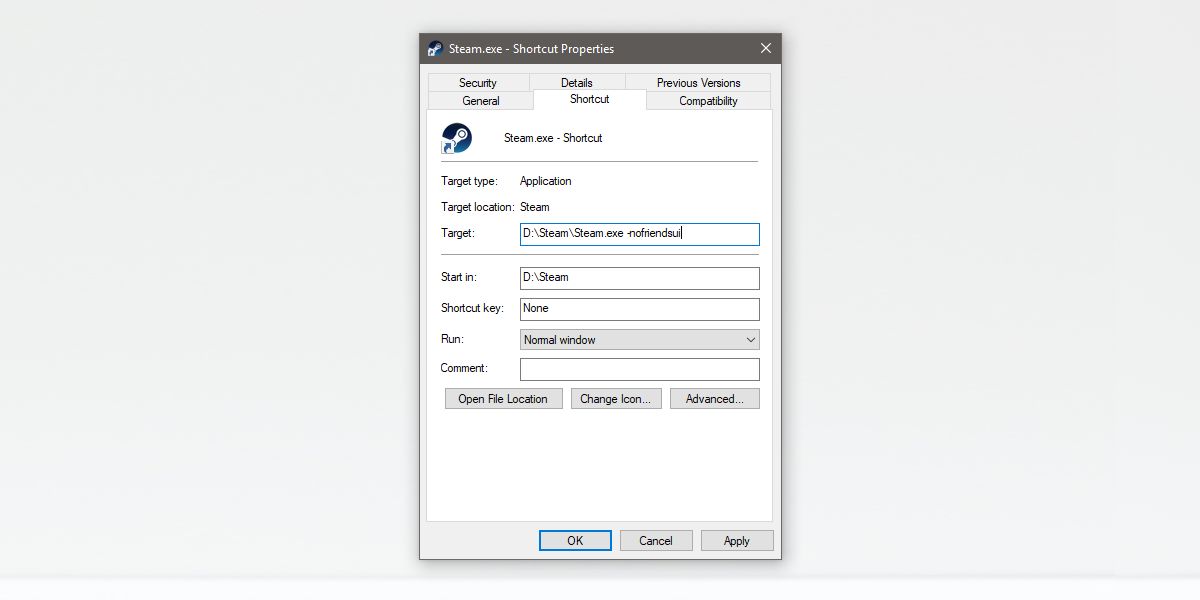 If, for example, your shortcut's target box says "C:\Program Files (x86)\Steam", then it should look like the following after you add the switch.
C:\Program Files (x86)\Steam -nofriendsui
Quit Steam, and open it again using the shortcut you created. The old Steam chat UI should be back. This isn't enough because Steam opens automatically when you boot your system. You can choose to disable it starting automatically, or you can replace the Steam shortcut in the Startup folder with the shortcut you just created.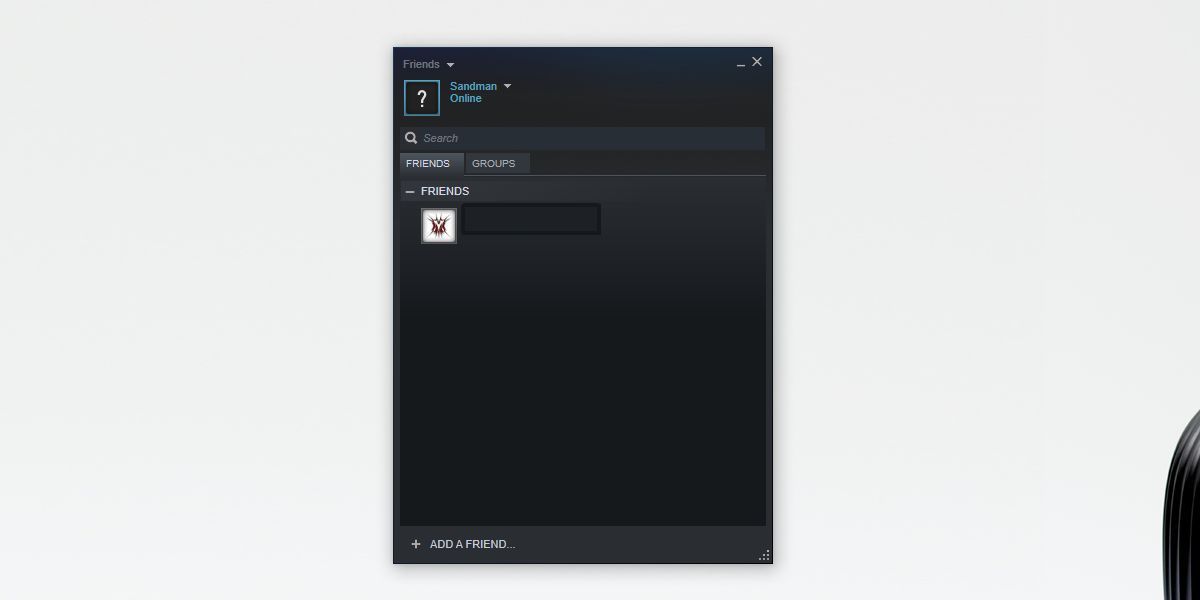 The new UI will only be disabled if you use the shortcut so if you launch Steam from a shortcut that doesn't have the switch added to it, you will see the new chat UI. You can pin the modified shortcut to the Start menu as a tile and use it to launch the client with the old chat UI.
We should mention that using switches has a drawback. The Steam client may drop the switch at any time via an update. It happens all the time and not just with the Steam app but with apps like Chrome. If the switch is no longer supported, you will have no choice but to use the new chat interface. Perhaps it's a good idea to try and get used to it. It seems quite similar to Discord which is already very popular with the gaming community.