Get Proper Aero Glass Effect With Blurred Transparency In Windows 8
The lack of window border transparency (Aero Glass Effect) in Windows 8 has been a big subject of debate since the release of the OS. People have been coming up with many tools and hacks to get back the transparent borders, and we have followed the whole progress quite closely. Aero8Tuner was the first application to boast getting the feature back, but had a lot of bugs. Then came WinaeroGlass, this time with a lot less bugs but still without the blur effect of Windows Aero. Windows 8 is not completely void of transparency, as we can see in case of the taskbar, leading to tools like Opaque Taskbar that disables the taskbar transparency to make it match the rest of the UI. Aero Glass for Win8 is another transparency-related portable app that that has managed to bring back Aero Glass to window borders in Windows 8, complete with transparency and blur effects. Even though the application is still in beta, it works quite well.
According to the developer, the app hooks into the DWM API of Windows 8 to create blur and transparency effects on window borders using Direct 2D and Direct 3D, unlike all the previous apps that we've seen that do it using High Contrast mode. In order to apply transparency on your Windows 8 device using Aero Glass for Win8, just follow this procedure.
First, create a new folder named DWM in your system drive.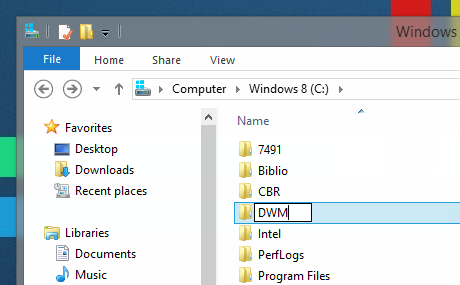 Now download Aero Glass for Win8 file from the link provided at the end of this post, and extract the contents of the downloaded zip file into the newly created DWM folder. From the extracted files, execute DWMLoader and approve the message asking you to use it at your own risk.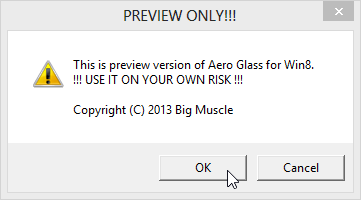 When you run it, the window might go black for a second, and then a Command Prompt window will notify you of successfully loading Aero Glass effect. You will have to keep the CMD window open as long as you want the Aero Glass effect to be enabled, and closing the window will instantly disable the effect.
You will be able to notice the blurred transparency effect on all your Windows borders immediately.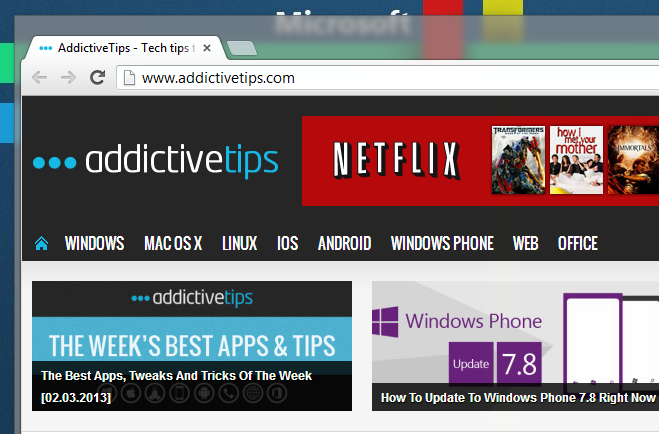 Since the application is in beta stage right now, you might face some performance issues, especially during resizing, moving, minimizing, and maximizing windows. Also, some might find having a Command Prompt window open throughout the time they want this effect applied rather annoying. Though hopefully, this will be addressed in a future update, possibly minimizing it to the system tray. At the moment, the application is available only for the 64-bit versions of Windows 8.
[via Winaero]